Priyanka Chopra is the new face of Pantene's "Strong is Beautiful" campaign and she is SO perfect for it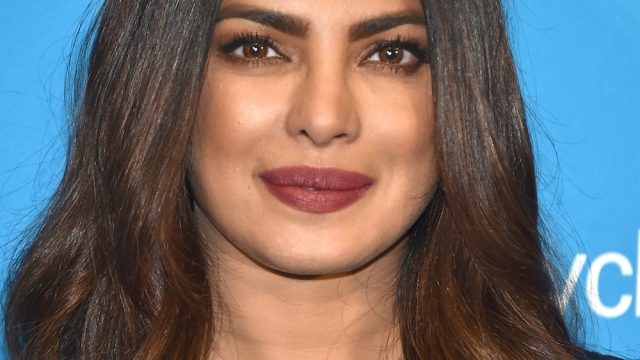 As part of their growing campaign of influential women, the popular Indian actress and singer Priyanka Chopra is the new face of Pantene. She is part of the brand's newest Strong is Beautiful campaign, which seeks to repaint beauty ideals in an empowering light.
The campaign will be re-launching at the end of December, at which point Priyanka will split campaign touring and spotlight duties with Selena Gomez. The print ads will primarily feature Selena, while Priyanka will appear in the television appearances.
Honestly, she couldn't be more perfect for it because she is #HAIRGOALS! Have you seen her gorgeous, shiny, soft hair hit the light? Incredible!
Jodi Allen, the vice president for North America at Procter and Gamble, talked about adding Priyanka to the Strong is Beautiful campaign to WWD:
"'Strong Is Beautiful' is more than a campaign, it's the ethos and point of view of our brand, and all of our recent Ambassador choices are women who represent this idea. Priyanka is the embodiment of this spirit — she's a strong, intelligent woman, who has built a global career for herself, and has chosen roles that exemplify fierce and powerful women.
The actress and singer recently spoke to Refinery29 about beauty, and what it means to her:
"For eons, women have been told to look a particular way to please the eye of the other gender, [whereas] I think beauty needs to be about appealing to yourself. In [this new era of politics], beauty needs to be about empowering women."
She added:
"A lot of our strength in our beauty and confidence comes in our hair." At least for me, it does. When I'm having a bad hair day, I feel insecure. When I'm having a great hair day, I feel confident."
She's in good company with "Strong is Beautiful" ambassador and UFC champ Ronda Rousey.
https://www.instagram.com/p/BNu2F9Agm4e
As well as Selena Gomez, who looks like she brought loads of energy to the campaign.
https://www.instagram.com/p/BIa2XcUgvHK
Keep your eyes peeled because we'll be seeing Priyanka flex a lot more in coming months.