Priyanka Chopra had the most fun on the red carpet in her stunning red Emmys gown
Last night was the 68th annual Emmy Awards, and there were so many stars out on the red carpet. We were drooling over all of the incredible fashion that we saw, from plunging necklines to incredible trains. But it's really very telling of how much a star is loving their gown by how comfortable and at ease they look, and Priyanka Chopra, star of the ABC series Quantico, was definitely more than just comfortable. Priyanka was having the most fun on the red carpet in her incredible dress.
Priyanka Chopra was having a blast in the fabulous, flowing red gown at the Emmys.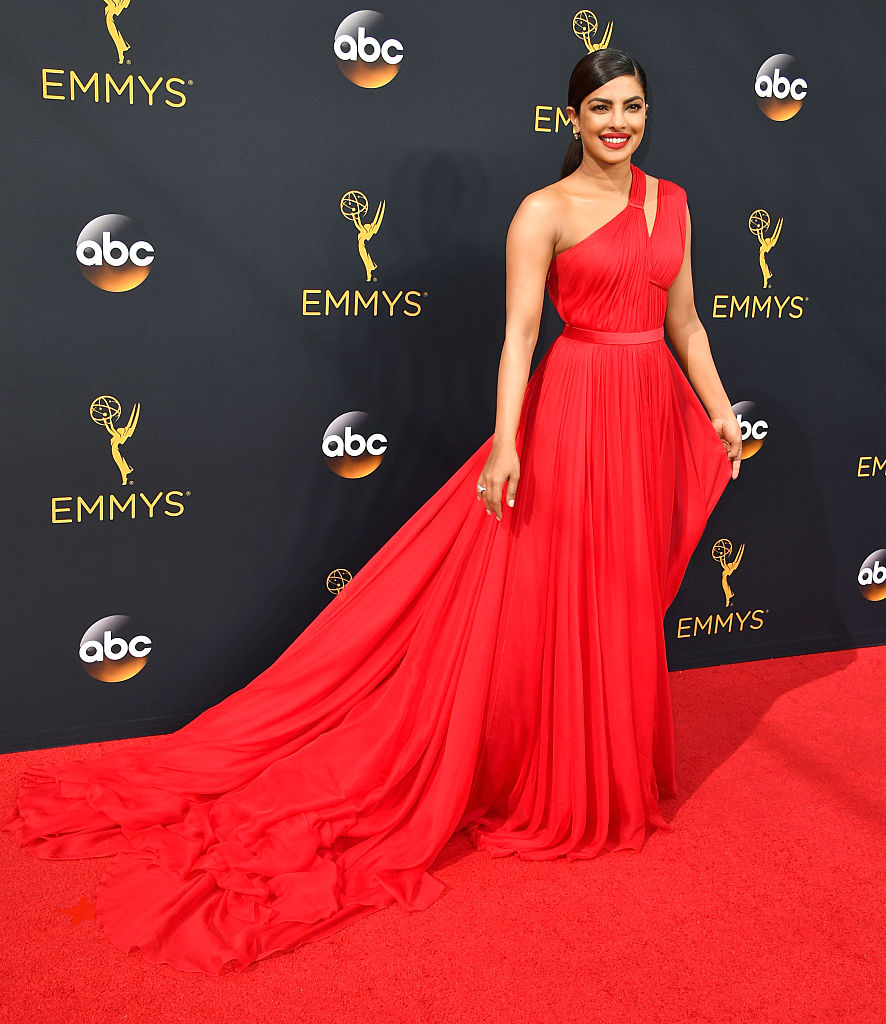 This incredible, airy Jason Wu dress is as bright and crimson as the red carpet. She looks stunning in the asymmetrical shoulder and the incredible, full chiffon skirt.
Priyanka was having so much fun in her dress that she couldn't stop showing it off.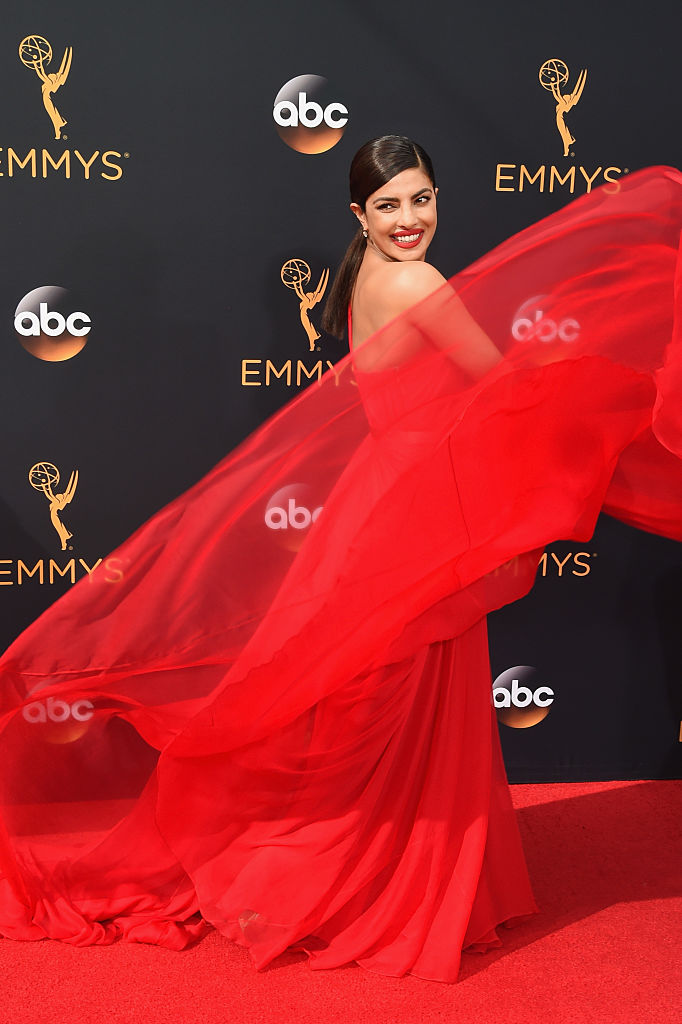 Priyanka reminds us of the child inside all of us that gets excited about playing dress-up when we get to wear a fabulous dress. The way she twirls and plays with the skirt and train, we can tell that she feels SO confident.
Just seeing her smile makes us grin all the way from home.
It's not hard to get excited when you know you'll be hosting with Tom Hiddleston later.
https://www.youtube.com/watch?v=TpQi9EFxeAo
Yeah, that little spin would make us giddy too!
Priyanka looked like a fiery fairy ready to fly away, and we wouldn't have been surprised if she did!