Here's where to buy Priyanka Chopra's flamingo-pink ruffle dress
Priyanka Chopra looks like a princess in everything she wears, and her latest outfit stays true to that theory. Chopra wore a flamingo-pink ruffled dress and looked like royalty, in every sense of the word.
The actress was spotted filming her upcoming movie Isn't It Romantic alongside costar Adam DeVine in Central Park yesterday. Her Walden cold-shoulder wrap dress by WAYF makes us think that yes, it is quite romantic. It's the perfect flirty silhouette and color for a lady in love.
But perhaps the best thing about Chopra's dress is that it's not just for Princess Priyanka. It's actually incredibly affordable, and any commoner or princess-in-disguise can buy it for herself!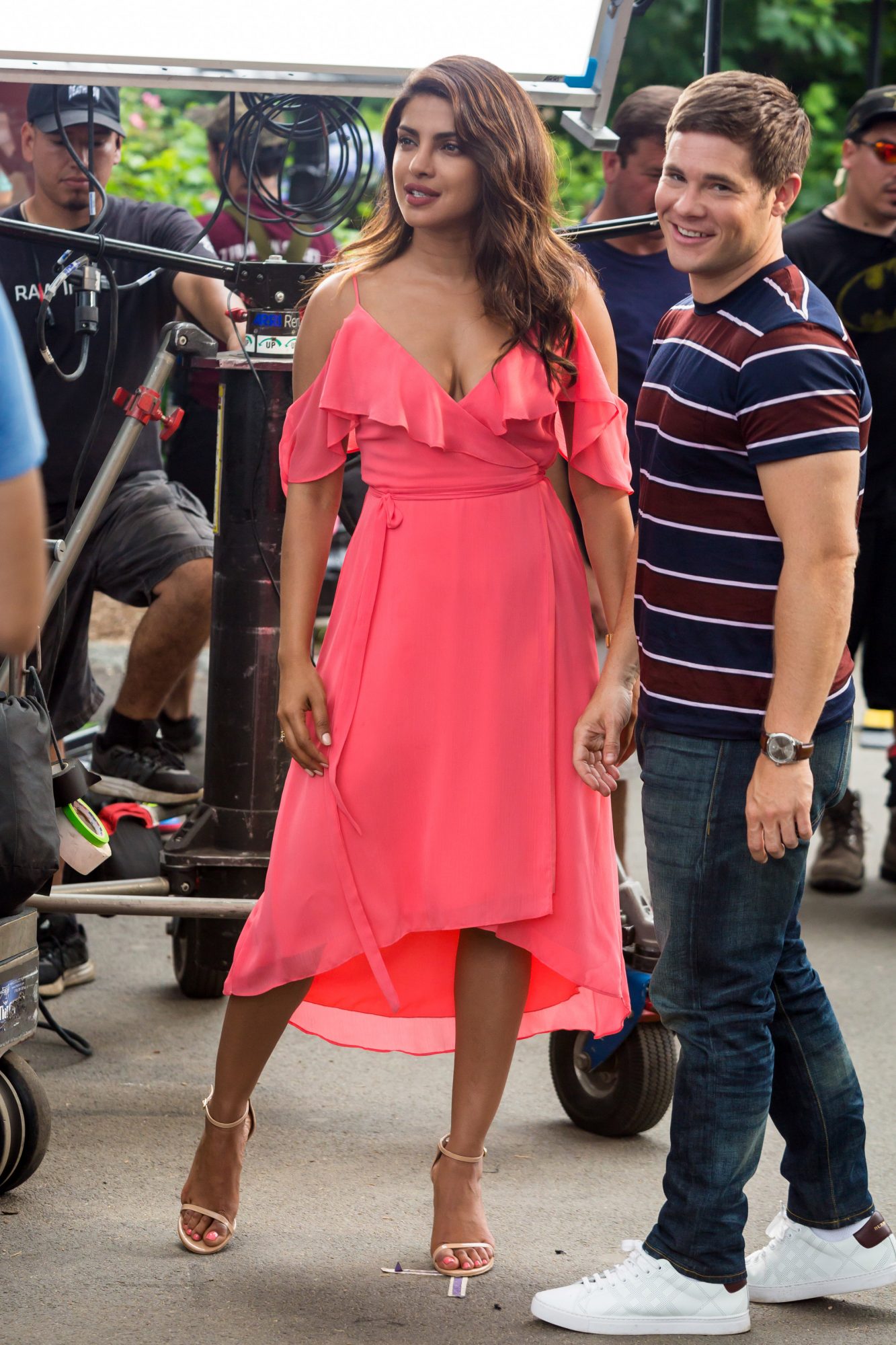 The Walden cold-shoulder dress is currently available through Bloomingdale's for $145. Right now, Bloomingdale's is offering a special 25% off special when purchasing online, making this number even more attractive!
Everything about this dress really is so romantic!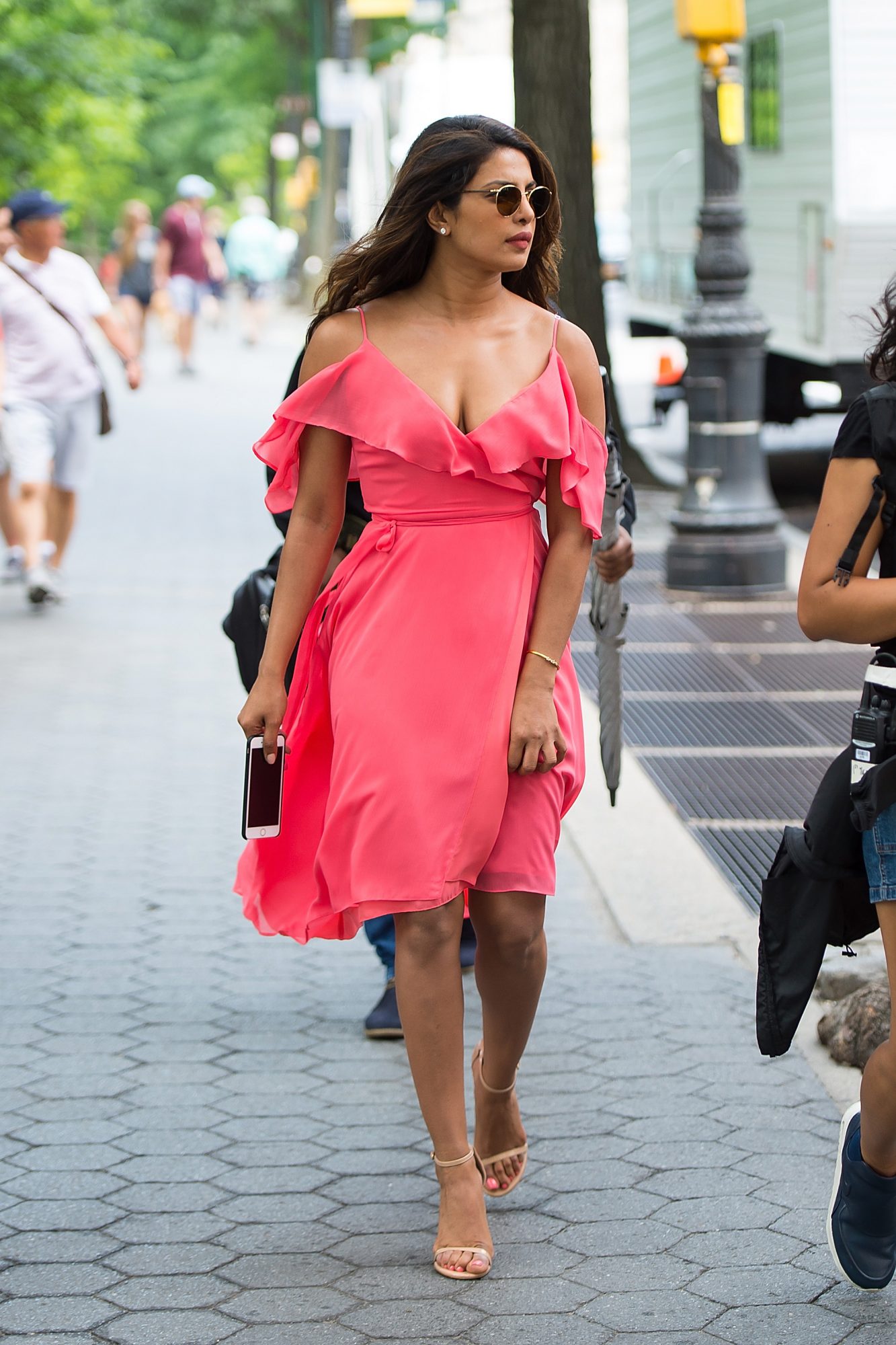 And if you're not one for pink, the WAFY Walden dress is also available in canary yellow.
If you're looking to score a bigger deal, Bloomingdale's is selling a WAYF Walden dupe for a sale price of $77. This shorter, more ruffly, Morena cold-shoulder dress is by the brand Cupcakes and Cashmere. With that extra 25% off at checkout, it's almost like you're stealing this dress.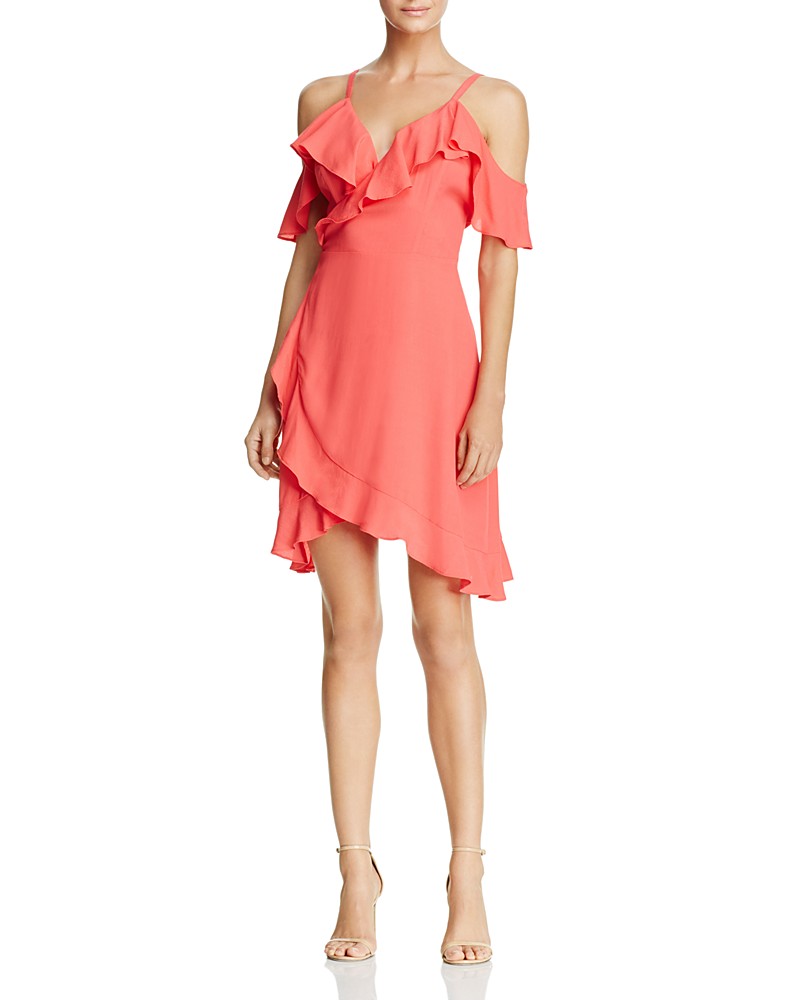 Think pink à la Priyanka Chopra! Bonus points if you pair it with strappy nude heels and matching pink nail polish. Just because she's a princess doesn't mean she can't dabble in the commoner's fashion world! Keep shopping at Bloomingdale's, Priyanka. We're trying our hardest to be just like you.