Here's a printable 2018 Oscars ballot so you can see if your predictions come true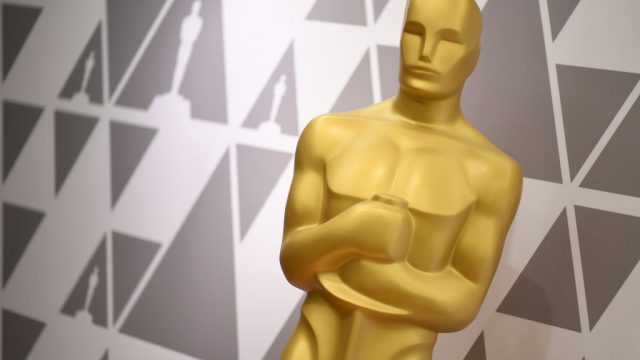 The moment we've all been waiting for is FINALLY here. As we watch the stars arrive on the red carpet at the 2018 Oscars, we're so excited for what's ahead. The evening has only just begun, but there are already so many buzzy moments happening outside of the Dolby Theatre in Los Angeles. Rita Moreno wore the exact same dress that she wore to the 1962 Oscars. Ashley Judd and Mira Sorvino wasted no time talking about #MeToo with reporters. Twitter has plenty of thoughts about Ryan Seacrest's presence. But more than anything, everyone is holding their breath to see who brings home the night's top honors. Which is why we created a printable Oscars ballot.
There are 24 big categories at the 2018 Oscars, and we bet you already have predictions for a lot of them. Or maybe, you're so torn, you don't know what names to choose. It's a tight race in many categories this year. We're totally torn on who will win Best Actor and Best Actress. We couldn't possibly pick just one Best Director. PLEASE don't make us pick a single Best Animated Feature Film. And as for Best Picture? Your guess is as good as ours. But if you think you can narrow your selections down, download our printable Oscars ballot and cast those votes!
Here's a printable Oscars ballot so you can track the winners while you watch.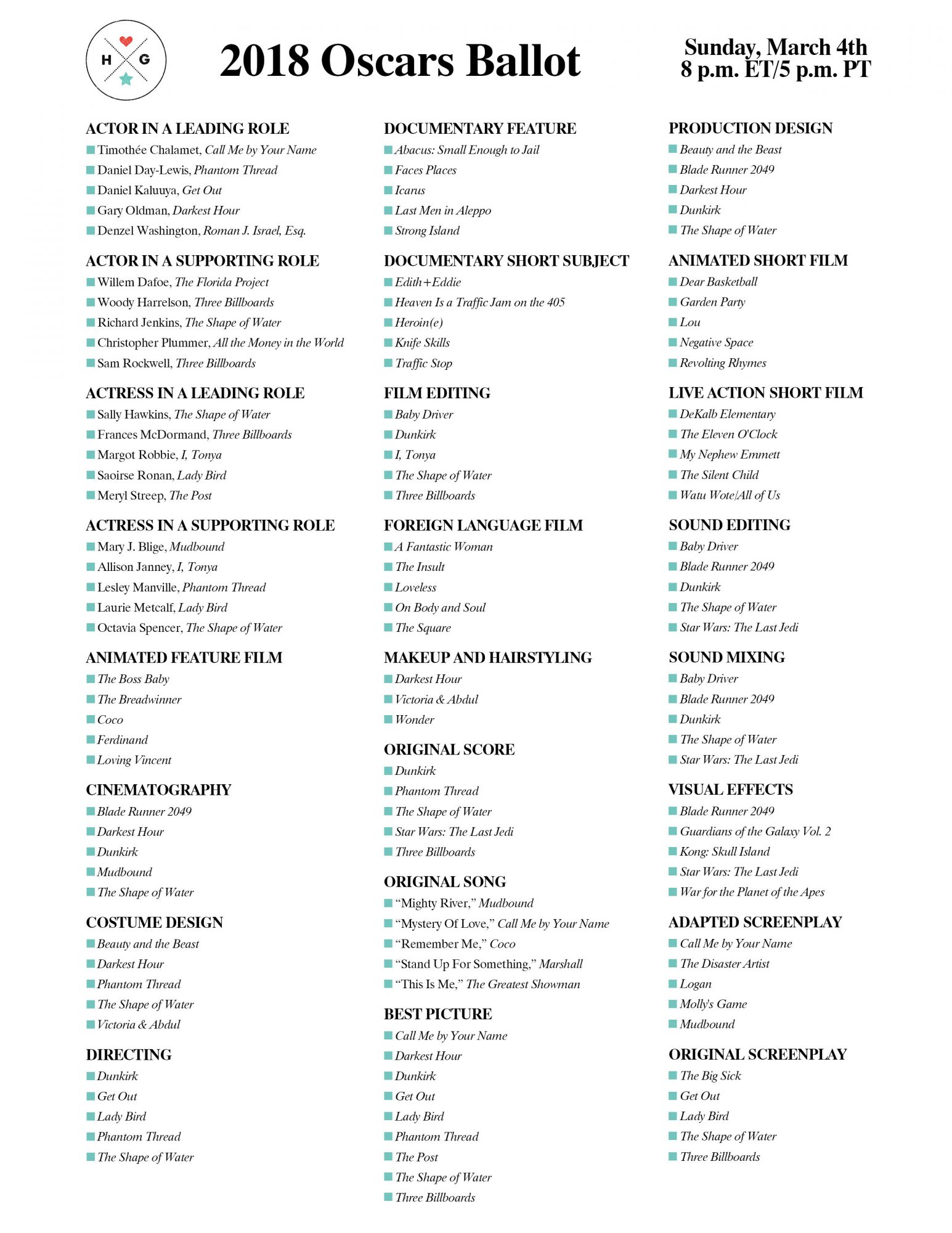 Happy watching!