This Greek princess had the most luxurious 21st birthday party ever, but our invite must have gotten lost in the mail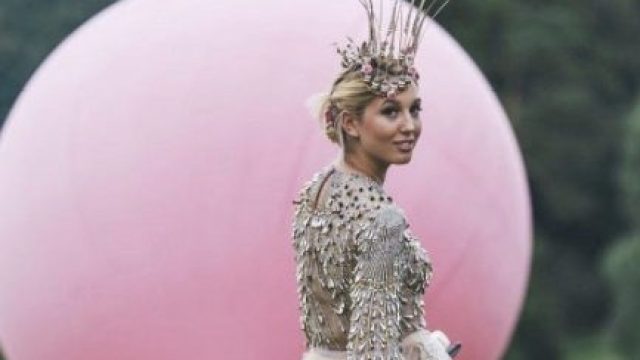 Princess Olympia is a Greek princess, but we're not paying attention to her royal title right now. What we are paying attention to is Princess Olympia's 21st birthday party, which has everyone envious. And believe us, we've seen some pretty great parties in our days. Like Jessica Simpson's son's Moana-themed party or a Coachella bachelorette party. Thanks to the lack of a Taylor Swift Fourth of July party this year, we were aching for a good party.
And Princess Olympia definitely didn't disappoint. Basically, she put every other 21st birthday that came before it to shame. If you think that your birthday party was great, you're wrong. After all, Olympia had Paris Hilton at her party.
And this is a party that everyone wanted to be at.
According to the invitation, guests were supposed to "revolutionize your black tie," and boy, did these guests bring it! The party was at an estate in the English countryside (as if we weren't already jealous enough), and all the Instagram looks at the party have us green with envy.
Olympia looked absolutely beautiful in a nude bodysuit with a split skirt. She definitely looked like a princess. Especially with a beautiful crown on her head!
And Olympia's outfit was just the start of it. The estate was decorated with beautiful balloons.
https://www.instagram.com/p/BWBm_YzjlBv
Everyone seemed to take the invitation's dress code seriously.
https://www.instagram.com/p/BWC4VzyAanl
But best of all was the guest list! Not only did Olympia have royalty present, but she also had Nicky and Paris Hilton and Poppy Delevingne on her guest list.
So the real question of the night is: How is Olympia going to top this party? Not only was it beautiful, but she got the Hilton sisters to come. And this was just her 21st birthday party! What's she going to do for her 22nd?
Whatever Olympia does for her future parties, we hope we're invited. Because we definitely had FOMO looking at all these pictures. But, after all, you only turn 21 once!