The internet is in an uproar over Princess Michael wearing a racist brooch when meeting Meghan Markle
On December 20th, the extended royal family attended Queen Elizabeth's Christmas luncheon at Buckingham Palace. One of the attendees was Princess Michael of Kent, wife of the Queen's first cousin, Prince Michael. Princess Michael wore a racist brooch that rightfully has the internet in an uproar.
The brooch in question is a piece of blackamoor jewelry seen on Princess "Mike's" lapel. Blackamoor pieces depict non-white, exoticized men, often in positions of servitude.
Blackamoor jewelry and sculpture came about after Europeans came into contact with darker skinned Northern Africans and Middle Easterners during the Middle Ages. Europeans called these people "Moors," which literally translates to "black, blackened, or charred." In modern times, blackamoor jewelry is considered racially offensive and outdated because it was originally designed with the intent to display the "otherness" of darker skinned people.
The public is wondering if Princess Mike intentionally wore the brooch to the event because the princess, who has a history with racism, was meeting Meghan Markle for the first time. Markle, Prince Harry's fiancé, is half black and has openly talked about the complexities of her biracial identity.
In 2004, Princess Mike supposedly told a group of black customers at a NYC restaurant to "go back to the colonies." She denied the comment and stated that she even "pretended years ago to be an African, a half-caste African," by dyeing her hair black. (Which is overtly racist in itself.)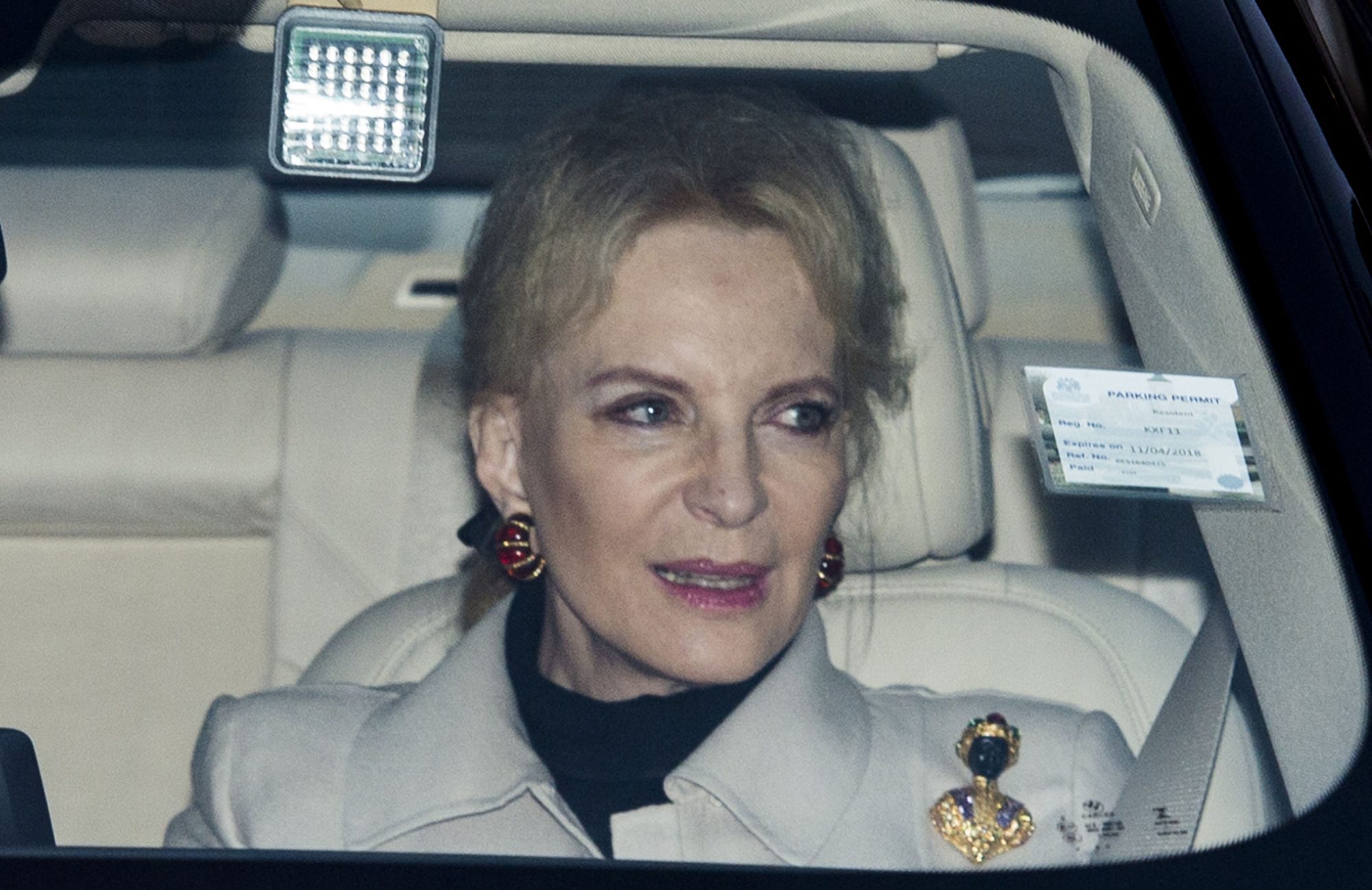 Needless to say, people were quick to raise an eyebrow at Princess Michael's choice of brooch. Many took to Twitter to share their criticism.
false
According to TMZ, Princess Michael apologized for wearing the piece. A spokesperson said that it was a gift that the princess had worn many times before. She now reportedly plans to "retire the brooch for good."