Turns out Princess Leia came THIS close to being Sandy in "Grease"
Carrie Fisher is most famous for her role as Princess Leia (well, now GENERAL Leia) in the Star Wars franchise, but as it turns out, Fisher almost played ANOTHER iconic '70s role: Sandy in Grease.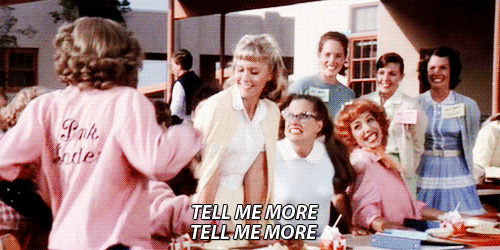 As Vanity Fair reports, as Fisher was shooting the first Star Wars, Grease's director Randy Kleiser, was checking out the footage (George Lucas was a friend) to see if Fisher could be a Sandy fit. He eventually backed off, because he was "unable to judge either her acting or singing ability." Well, yeah, you WOULDN'T be able to tell Fisher could sing from her Star Wars turn, but we think Leia dailies would actually be a pretty inspired Sandy audition. You'd definitely know that a Leia had the power to carry a leading lady role, the vulnerability to play sugar-sweet Sandy ("Help me Obi-Wan Kenobi, you're my only hope," boom, cast) and the electricity to pull off the final "Leather Perm Sandy" transformation.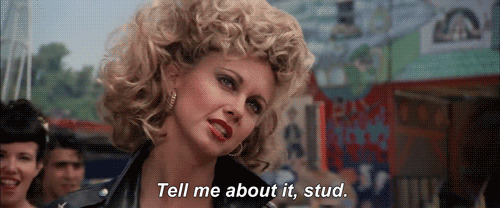 Ultimately, the role went, of course, to the wonderful Olivia Newton-John, who was pitch perfect in the role. And, real talk, one iconic role per actress seems MORE than fair.
As it turns out, John Travolta was also not the first choice for Danny Zuko. In fact (Nick at Nite nerds are going to LOVE this), Paramount originally wanted Henry Winkler AKA "The Fonz" from Happy Days for the role. Which makes sense, because Fonzie kind of does feel like one big, long Danny Zuko audition.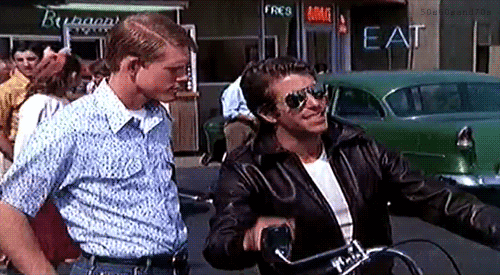 But it was Travolta (who, fun fact, had previously played the role of Doody in the traveling company of the show) who, in the end, became the voice we would all sing along to as "Greased Lightning" played at our 5th grade sleepovers. We don't really feel THAT sorry for Henry Winkler, because he did, after all, get to play "The Fonz." Also, Arrested Development.
Still, it's weird times to imagine the parallel universe in which Princess Leia and The Fonz are our Sandy and Danny. Oh Entertainment Universe, you are a place of unfathomable mysteries.
(Images via Lucasfilm, Paramount/Goodreads, Paramount/The Odyssey Online, ABC/Giphy)