Princess Jasmine is getting her own song in the live-action Aladdin, and it's about time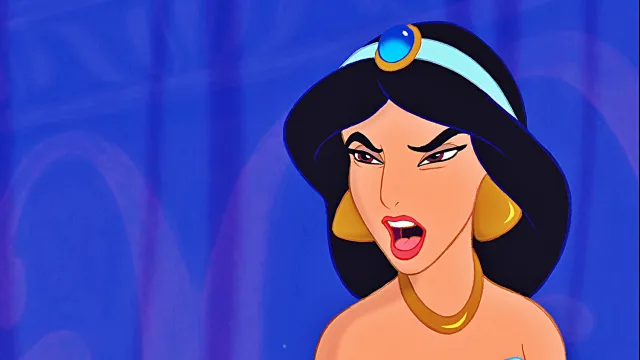 There's so much to love about Disney's 1992 animated classic, Aladdin. From the A-plus music to Robin Williams' legendary Genie, the movie is pretty much perfect. However, there's one major omission keeping it from total perfection: a Jasmine solo. That's right, our beloved headstrong princess sings exactly once in the movie, during the iconic magic carpet ride. But good news, everyone: in the upcoming live-action Aladdin remake, Benj Pasek and Justin Paul are promising to correct that egregious oversight.
The Oscar-winning songwriters, who are collaborating with legendary composer Alan Menken on the upcoming film, revealed to Variety that they wrote a song for Jasmine, who will be played by Power Rangers actress Naomi Scott: "We got to write a new song for Jasmine," Paul told Variety. "Alan wrote a beautiful piece of music and [Scott] is incredible."
While details for the upcoming film are heavily under wraps, the pair also told Variety that they wrote an original duet for Jasmine and Aladdin. They also wrote a new verse for "Arabian Nights," the opening number from the animated movie.
The Guy Ritchie-directed film is just one of a number of live-action remakes Disney has in the works. Aladdin is in good company with Dumbo, The Lion King, and Mulan. In addition to Scott, Aladdin also stars Mena Massoud as the titular "street rat"-turned-prince, Marwan Kenzari as Jafar, and Will Smith as Genie. Navid Negahban, Nasim Pedrad, and Billy Magnussen also have major roles in the upcoming film.
Last year, Smith unveiled our very first look at the cast, posting a selfie with the titular couple and their foe to Facebook.
Some of them may be adversaries on screen, but the cast has an amazing time with each other IRL.
The highly anticipated live-action Aladdin is set fly into theaters—likely on a magic carpet—March 24th, 2019.