Everyone on Twitter is making the same Harry Potter joke about Princess Eugenie's wedding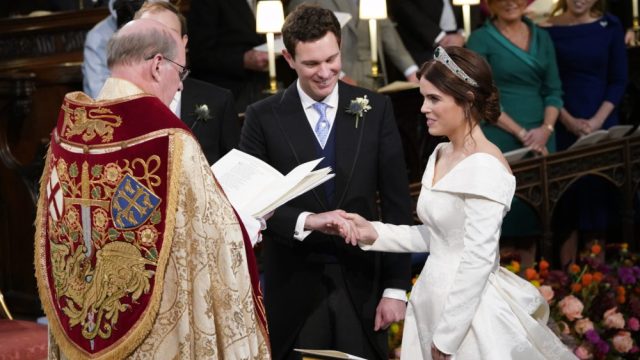 Today, October 12th, marks the second major royal wedding of the year. Princess Eugenie, Queen Elizabeth's granddaughter and William and Harry's first cousin, just married longtime partner Jack Brooksbank in a ceremony at Windsor Castle.
The day featured the usual trappings of a traditional royal event—a stunning gown, adorable George and Charlotte pics, and hats galore. But there's one distinct detail about the day that has everyone on Twitter making the exact same joke, and it involves Harry Potter (of course).
For context, Eugenie's mother, Duchess Fergie, donned an elegant emerald green dress for the special day.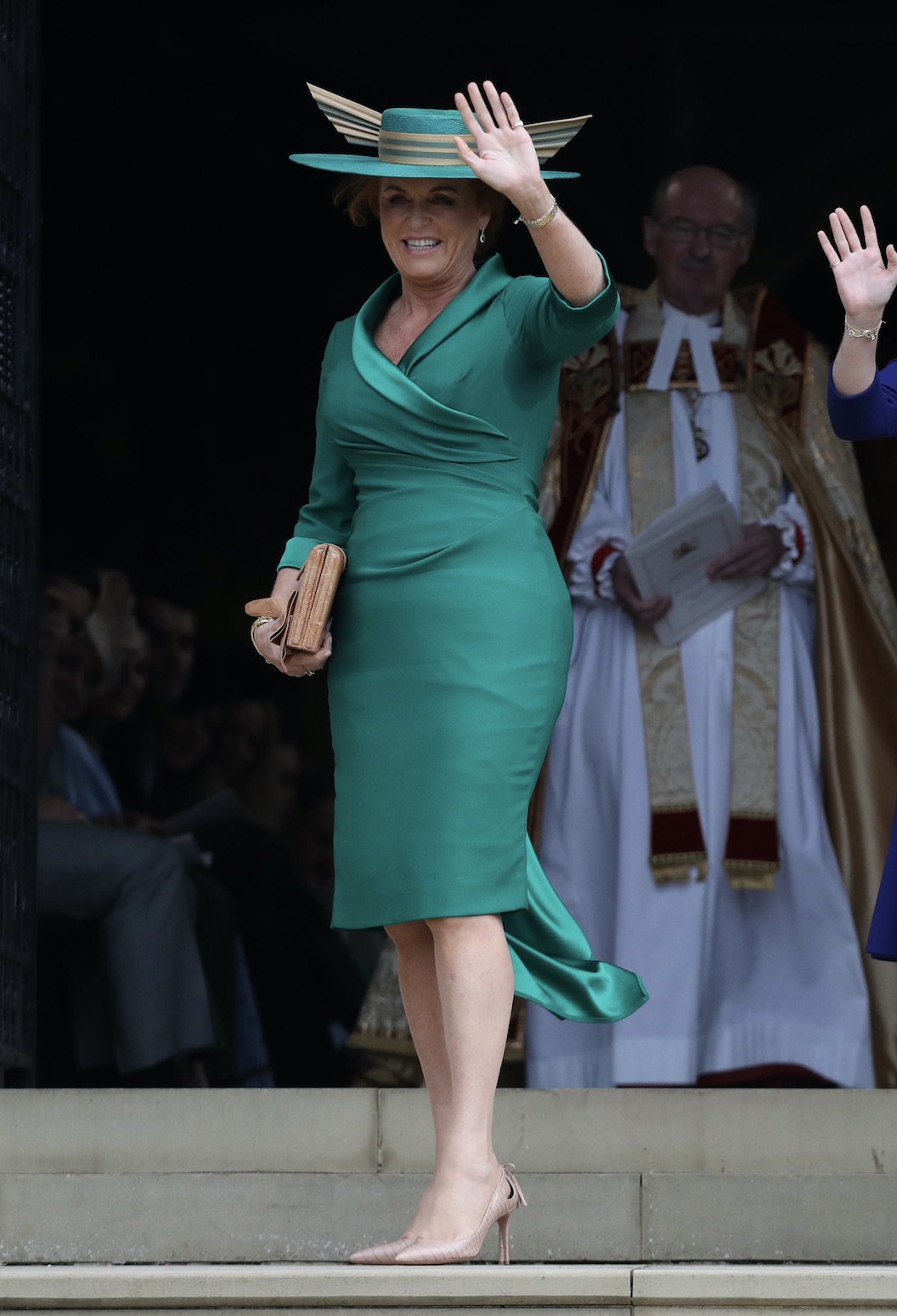 She accompanied the look with a matching green hat that had gold embellishments—and people couldn't help but notice that she kind of looks like…a golden snitch (aka the game-ending ball in the fictional game of Quidditch).
Obviously, Twitter took note.
false
https://twitter.com/udfredirect/status/1050695689401856000
https://twitter.com/udfredirect/status/1050709657008914434
https://twitter.com/udfredirect/status/1050713443874029574
Okay, calm down Twittersphere. We get it. Let's just appreciate how good she looked, okay?