Princess Eugenie liked a Meghan Markle pic on Instagram in most relatable move ever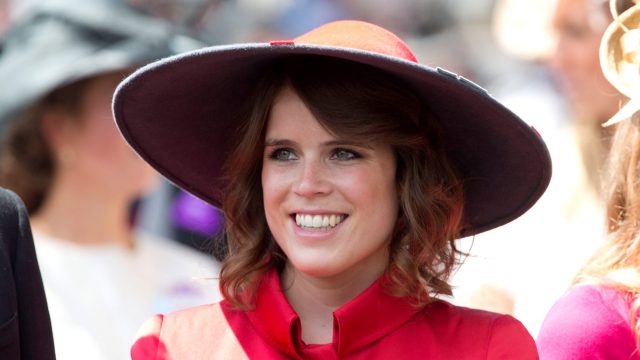 It's been an eventful week for the royal family. First, Princess Eugenie married Jack Brooksbank. Then, Prince Harry and Meghan Markle announced they're expecting their first child before heading off on their first royal tour.
Amid the happy chaos were (of course) a few unsubstantiated reports of royal drama—specifically that Princess Eugenie and her mom, Duchess Fergie, weren't happy about the fact that the royal baby news came so closely on the heels of Eugenie's wedding (some sources even claim that Harry and Meghan announced the big news at the wedding).
However, things seem a-okay between the royal clan—at least if Princess Eugenie's Instagram likes are any indication. Keen-eyed observers noticed that the newly married royal (and the only member of the royal family with a public IG account) recently liked a photo posted by a Meghan Markle superfan account. The post entails a shot of a pair of Natalie Marie stud earrings that the duchess wore on the second day of her royal tour in Australia.
It's unclear why Princess Eugenie liked this specific post, especially considering that she doesn't follow the fan account, but we're assuming the pic showed up on her Discover page and Eugenie simply liked what she saw.
So there you have it—no tea here. It's also nice to know Princess Eugenie uses IG just like the rest of us…to marvel at photos of Meghan Markle.