BBC is making a Princess Diana drama, and we've already got too many feels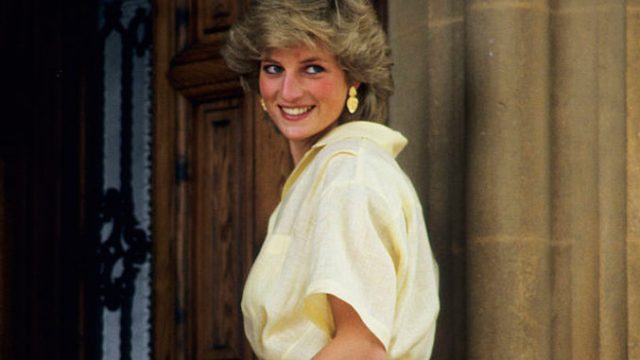 Nearly 20 years after Princess Diana's death, the late royal is coming to the small screen…once more. Diana was recently at the center of an ABC News special, The Last 100 Days of Diana and, a few months back, Ryan Murphy announced that the second season of Feud would center on Diana's marriage to Prince Charles. Now, BBC Two is moving forward with a new, single drama, Diana & I.
BBC's take, written by Jeremy Brock (The Last King of Scotland) and directed by Peter Cattaneo (The Full Monty), offers a unique perspective in that it will center on how Diana's death affected four average citizens — a mother, a son, a wife, and a boyfriend — whose stories are mostly parallel to one another, though sometimes overlap.
"Diana & I is a fictional, single drama about the extraordinary impact Princess Diana's death had on people's lives," BBC writes. "It tells the story from the point of view of four ordinary people and is set across the week that followed her tragic death on 31 August, 1997...The focus of the drama is on the impact Diana's loss had on society and the unique outpouring of emotion that ensued."
Brock emphasized the huge impact of her passing, and how the feature-length one-off is meant to be a celebration of humanity and life.
"I was compelled by the impact that incredible week had on all of us who remember it, whether royalist or not. I wanted to explore the lives of four ordinary people and how they internalized their memories of Diana in the aftermath of her death."
"The week following her fatal car crash was a week like no other before," the writer continues. "It catapulted many of us into emotional states we rarely visit, leaving us open to new insights and new experiences. Diana & I is categorically not a film written in memoriam. It's a celebration of what it's like to be human — good and bad — in the unexpurgated and improvisatory shock of real life.
Tamsin Greig, Nico Mirallegro, Kiran Sonia Sawar, and Laurie Davidson are onboard for the production, along with Gemma Jones, Neil Morrissey, Tuppence Middleton, Charlotte Hope, Asif Khan, Kingsley Ben-Adir, John Gordon Sinclair, and Roshan Seth. Sounds like quite the lineup, and we're so curious to see what they bring to this unique perspective on the tragic passing.