Princess Diana once sent a dirty birthday card to her accountant, and there's a photo to prove it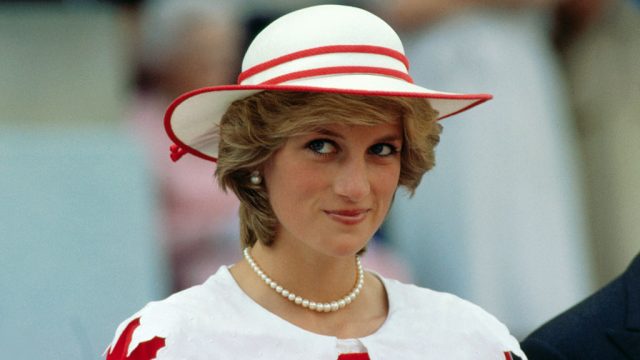 If you know anything about the royal family, you already know that the late Princess Diana is somewhat of a legend. She often ignored royal rules and connected with fans on a deeply personal level, something royals are not exactly encouraged to do. In fact, she was so relatable that she became known as "the people's princess"—and now we know that she had an extremely down-to-earth and dirty sense of humor, too.
A birthday card Diana once sent to her accountant, Anthony Burrows, is up for auction on Julien's Auctions as part of its "Icons & Idols: Hollywood" sale, and it's too funny…and actually a little dirty, which is surprising for a member of the British monarchy.
The outside of the card features a drawing of a girl fast asleep and says, "A little prick in the hand sent Sleeping Beauty to sleep," while the inside says, "only the big ones are worth staying awake for!
Whoa, Diana. That just goes to show that the late princess had a really good sense of humor, since we're not sure that Kate Middleton or Meghan Markle have sent any mail quite like this (the snail mail version of a dick pic, if you will).
Diana also wrote a quick message to Burrows, who she addressed as "Tony" on the inside of the card, wishing him a "belated happy birthday" and signing the card with her first name.
There are many reasons to love Diana, and this one definitely needs to be added to the list. Her death more than 20 years ago was tragic, but her memory obviously lives on, especially when intimate glimpses into her life like this resurface. Who would have known that she once participated in a little penis humor in the name of someone's birthday? The people's princess, indeed.