Princess Charlotte wore dark cherry red tights and now we want to wear dark cherry tights
Who says you have to be a grown woman to be a style icon? Princess Charlotte donned a pair of cherry red tights to Christmas morning church service over the weekend, and now we're racking our brains to think up as many ways as possible to wear red tights with our winter outfits.
Paired with a black, knee-length wool coat, Charlotte's warm tights were just right for the service at St. Mark's, located in the village of Englefield near where Kate Middleton grew up, in Buckleberry, Berkshire. Coordinating with her daughter, Kate wore a slightly more rust-colored coat from British brand Hobbs and a pair of matching, chunky-heeled pumps.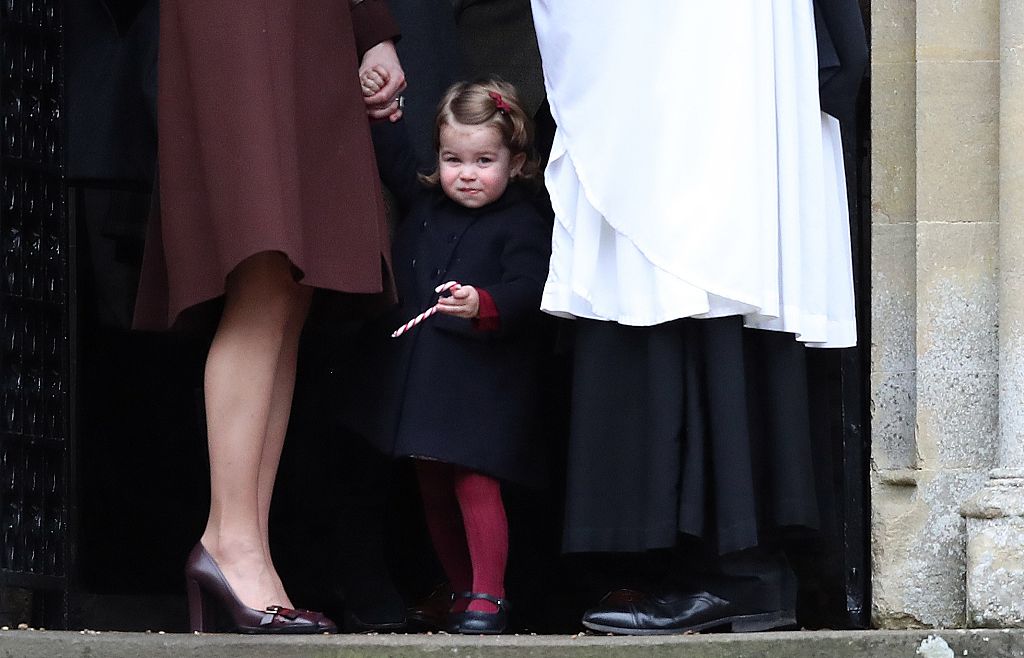 Breaking with tradition, the Duke and Duchess of Cambridge, along with their children, opted not to partake in the usual royal Christmas at Sandringham, Queen Elizabeth's winter estate, instead spending the holiday with the Middletons.
The queen, meanwhile, was recovering from a "heavy cold" and and was forced to miss Christmas morning church service for the first time in three decades; there is "no sense of undue concern" about her health, though, according to the BBC.
But back to Charlotte's tights: We know wooly stockings are a popular option for keeping young girls warm during the winter months, but honestly, they're great for grown-up ladies, too. Pull them on under a favorite spring, summer, or fall dress, slip into your favorite ankle boots, and voilà — the coziest winter outfit.
Dying to rock a pair of red tights like Charlotte's? Try one of the options below!
Hue "Cable Knit Sweater Tights"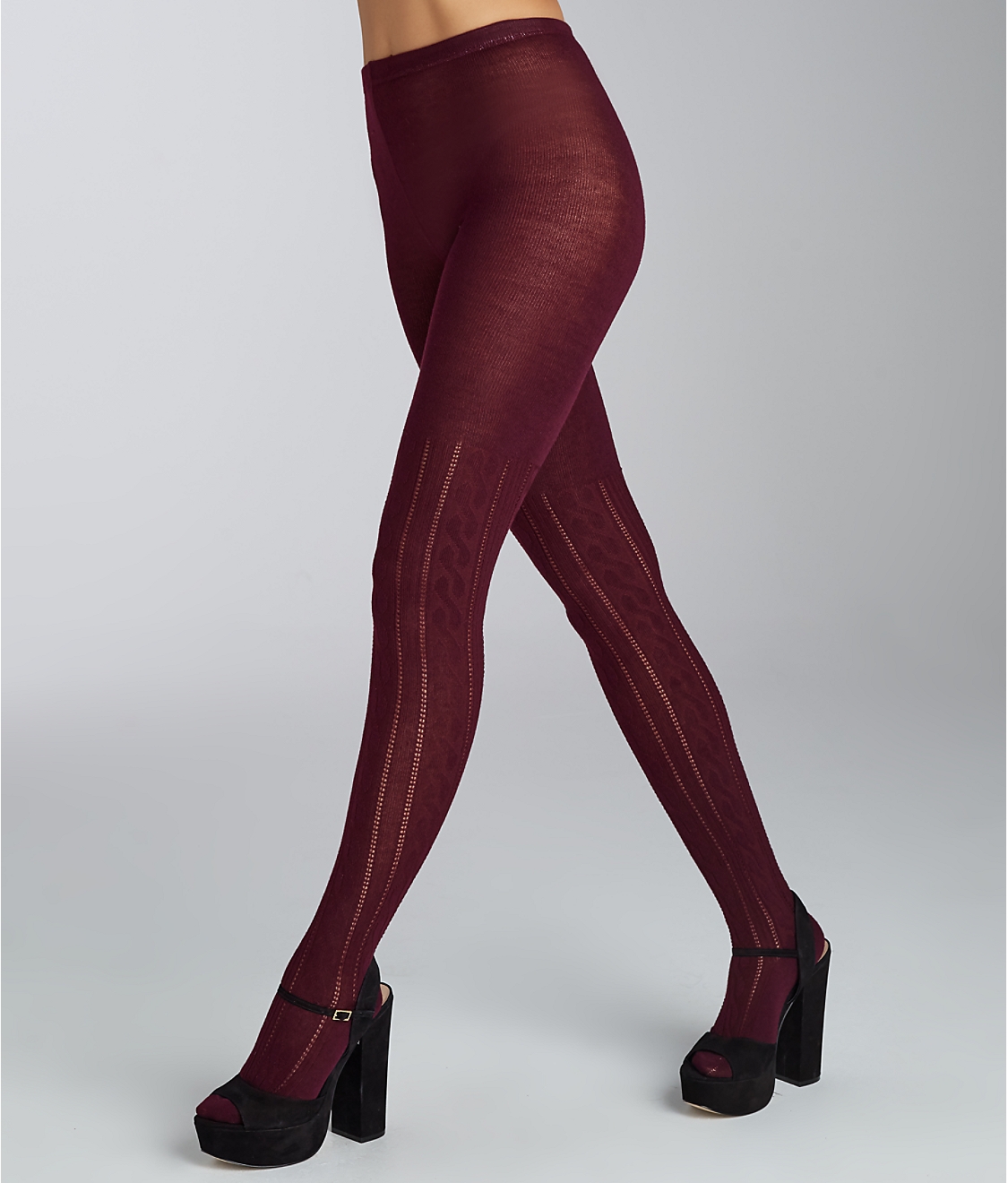 Get them here for $16.
Pact "Super-soft Organic Women's Tights"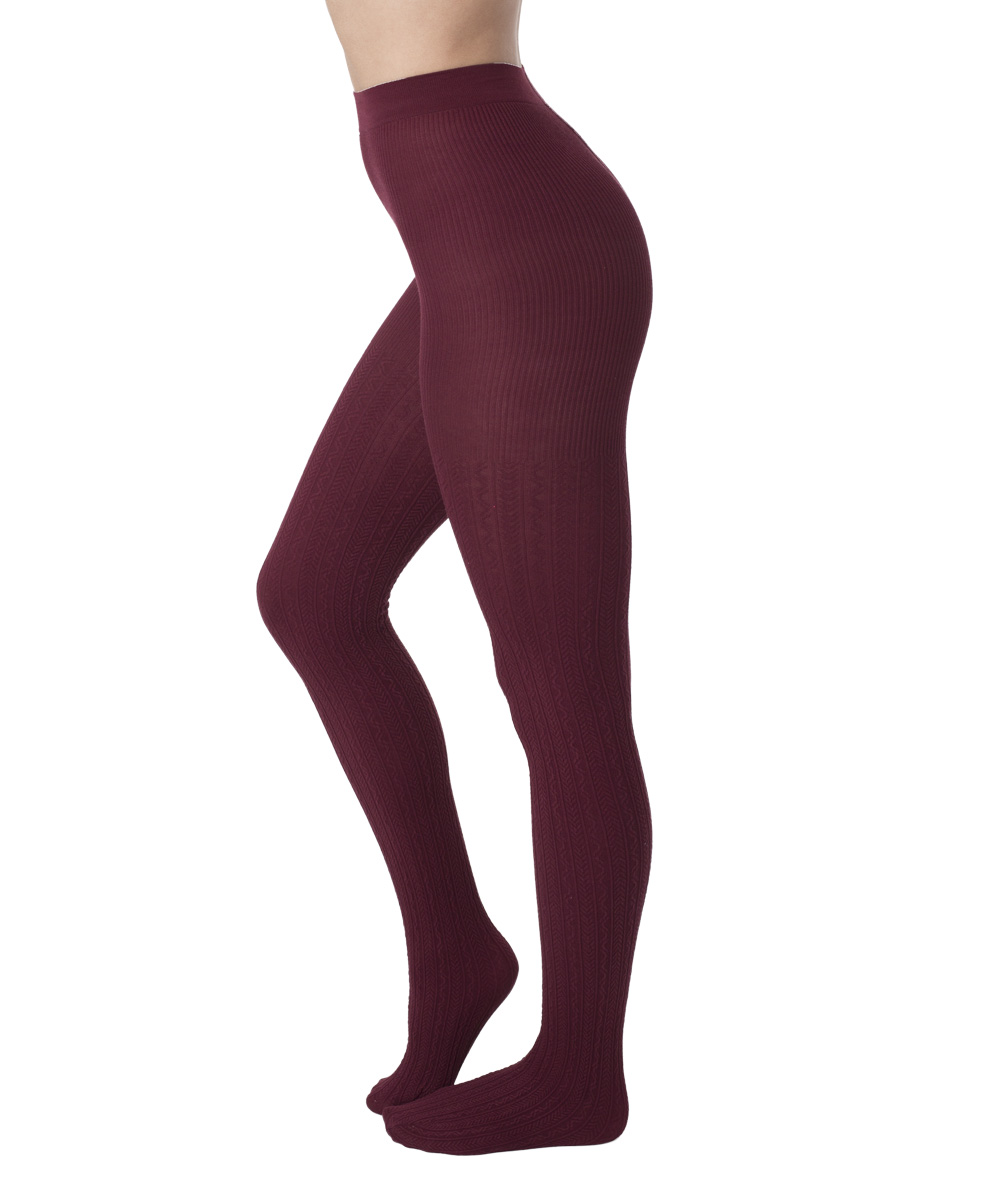 Get them here for $17.99.
Forever 21 "Cable Knit Tights"
Get them here for $6.90.
And now we're all on our way to becoming as chic as an 18-month-old princess!