The royal family says Princess Charlotte is about to start nursery school, and here's everything we know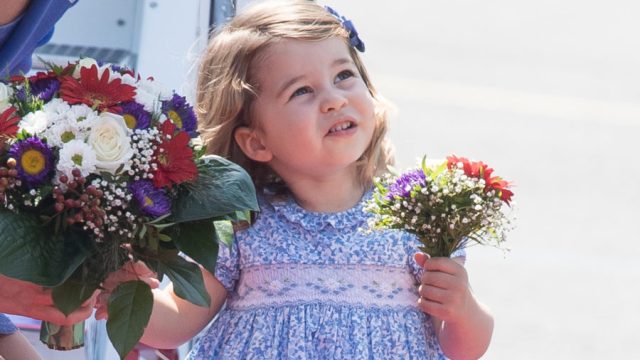 If you're like us, there's a good chance your heart swells at the mere thought of the royal children. And we know it's hard to believe, but Princess Charlotte is all set to attend nursery school…so excuse us while we weep.
We could barely handle it when her big brother Prince George started school last fall, and even though she's got a baby sibling of her own on the way, we can't believe that Princess Charlotte is growing up so fast. Where does the time go?!
Charlotte will be strapping on her big-girl shoes for her first day of school next month, and Kensington Palace revealed in a statement on Twitter today that Charlotte will be attending Willcocks Nursery School.
And like any parents, William and Kate wanted to make sure that their little lady is in good hands. A source told People.com that the royals "chose that nursery because they thought it would be an ideal first step for Charlotte's education and they were impressed by the team who work there."
The Willcocks Nursery School is located in a church hall near London's Royal Albert Hall and is also close to the family's home at Kensington Palace.
Tuition at the school begins at £3,050 — around $4,073 — per term, with three terms per year (and while that's admittedly costly, be can't say we're surprised since she's literally a princess). Willcocks receives rave reviews from parents and children alike, and we're sure Charlotte will fit right in.
Per Kensington Palace, the school is equally thrilled to welcome their newest addition, saying in a statement: "We are delighted that The Duke and Duchess of Cambridge have chosen the Willcocks Nursery School for Princess Charlotte. We look forward to welcoming Charlotte to our nursery in January."
Though we can't believe she's already old enough to start school, we're admittedly crazy excited to see her get dropped off for her first day. We already can't handle the cuteness.