This pic of Princess Charlotte falling down at Princess Eugenie's wedding is all of us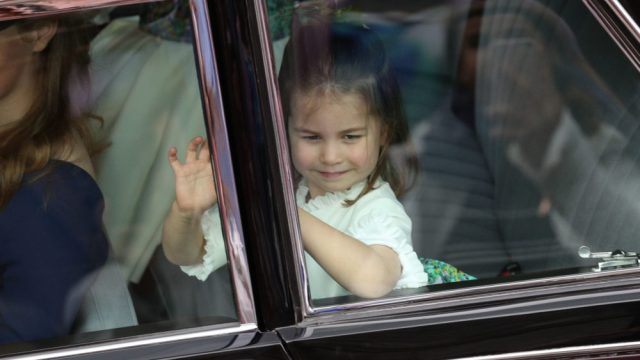 Princess Charlotte may be the most relatable royal yet. She likes to boss her brother George around, gets goofy for the camera, and sometimes takes a tumble on her way to important events. The adorable royal fell while walking up the steps to Windsor Castle on Princess Eugenie's wedding day, October 12th. And, girl, we've all been there. Those formal shoes have zero grip…and how can we expect a three-year-old to triumph over so many steps?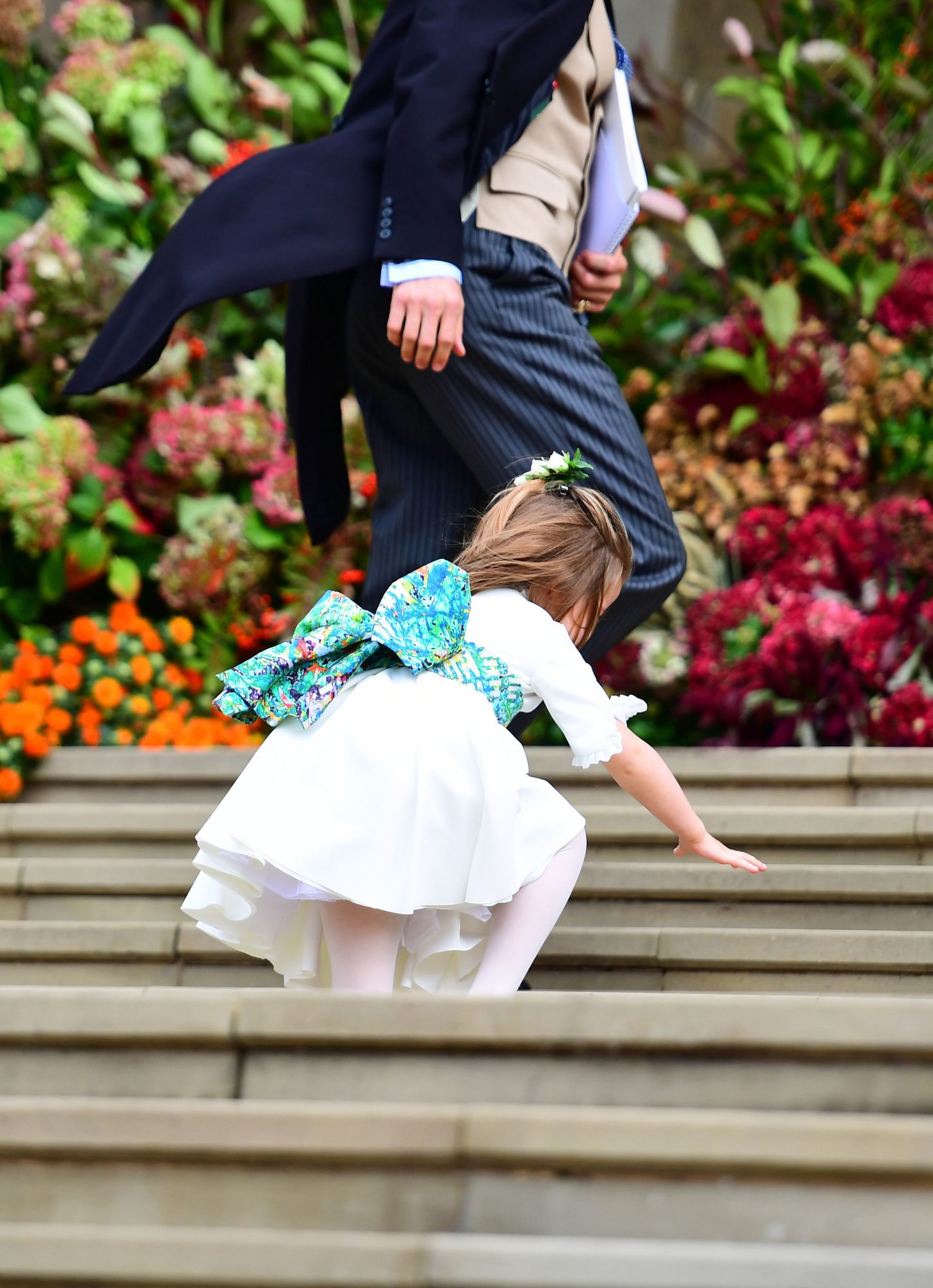 One of the pageboys also took a tumble, but it appears that no knees or outfits were harmed in the grand entrance. The group was back to smiling and waving in no time.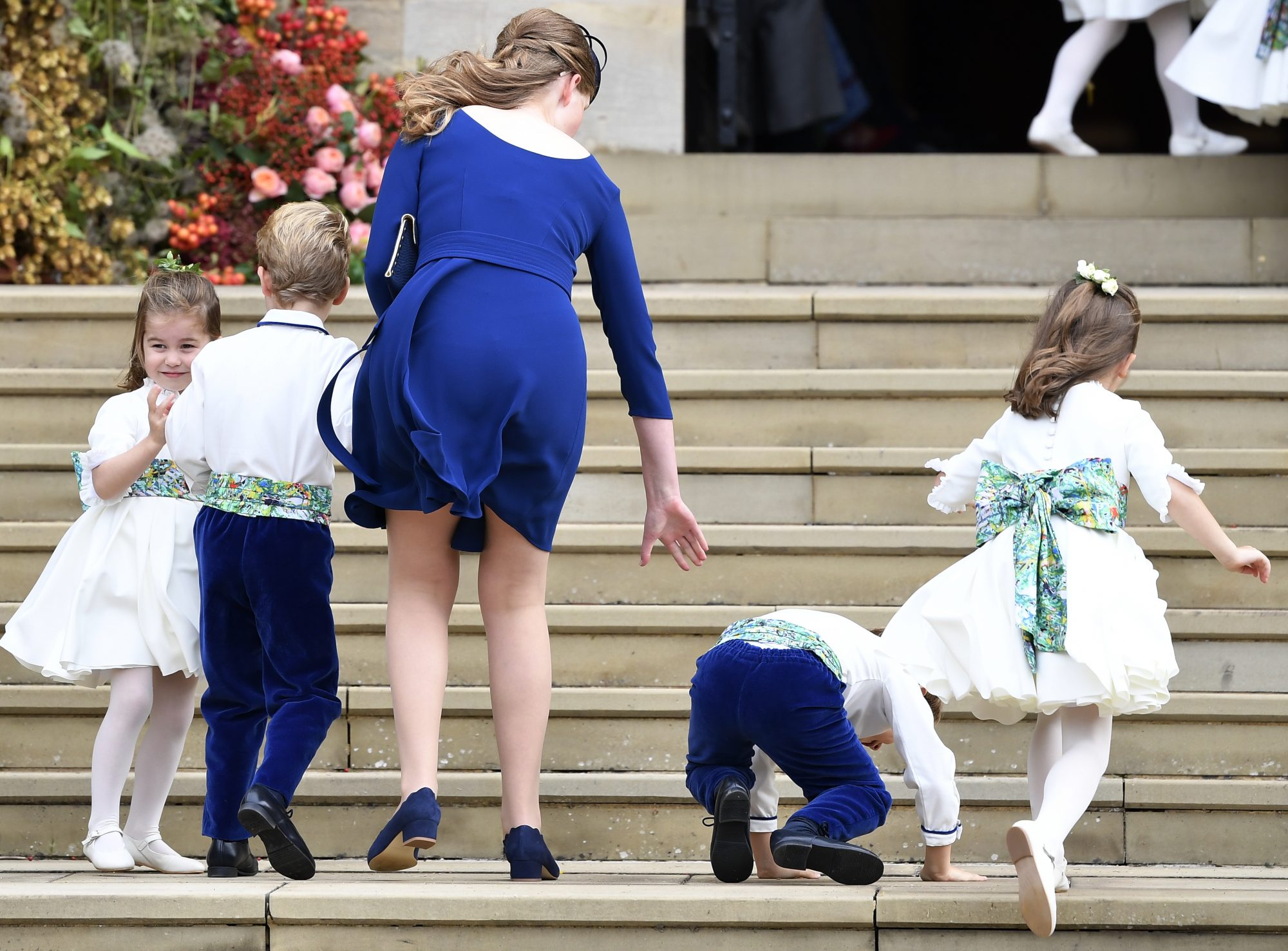 Princess Charlotte has made a regular habit of stealing our hearts and the show, and today was no exception. Charlotte arrived to the ceremony by car with her family, and her famous royal wave was on full display.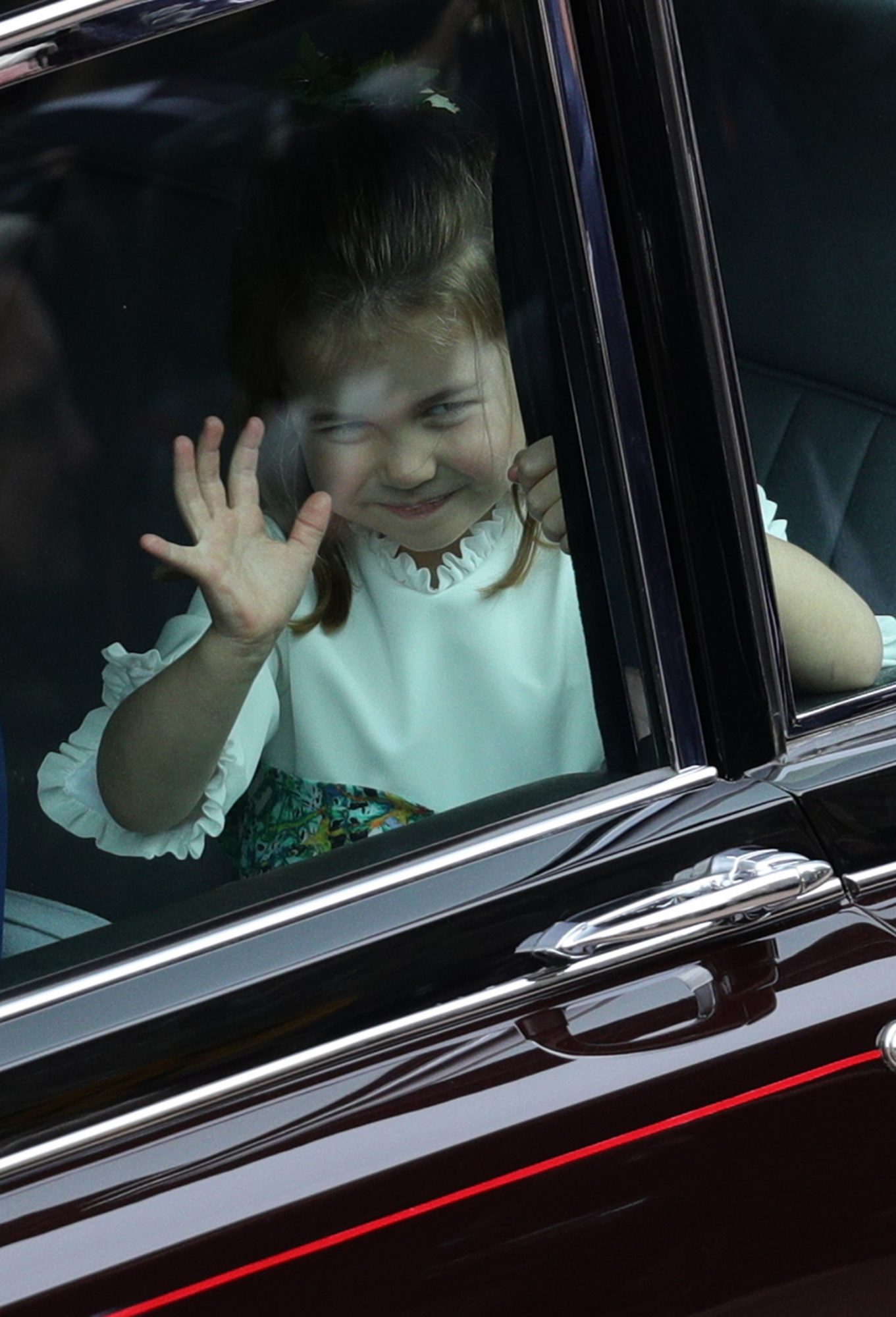 Charlotte served as a bridesmaid, just like she did at Prince Harry and Meghan Markle's wedding back in May. Unlike American weddings, royal brides don't typically have adult bridesmaids…but Princess Charlotte takes her duties seriously.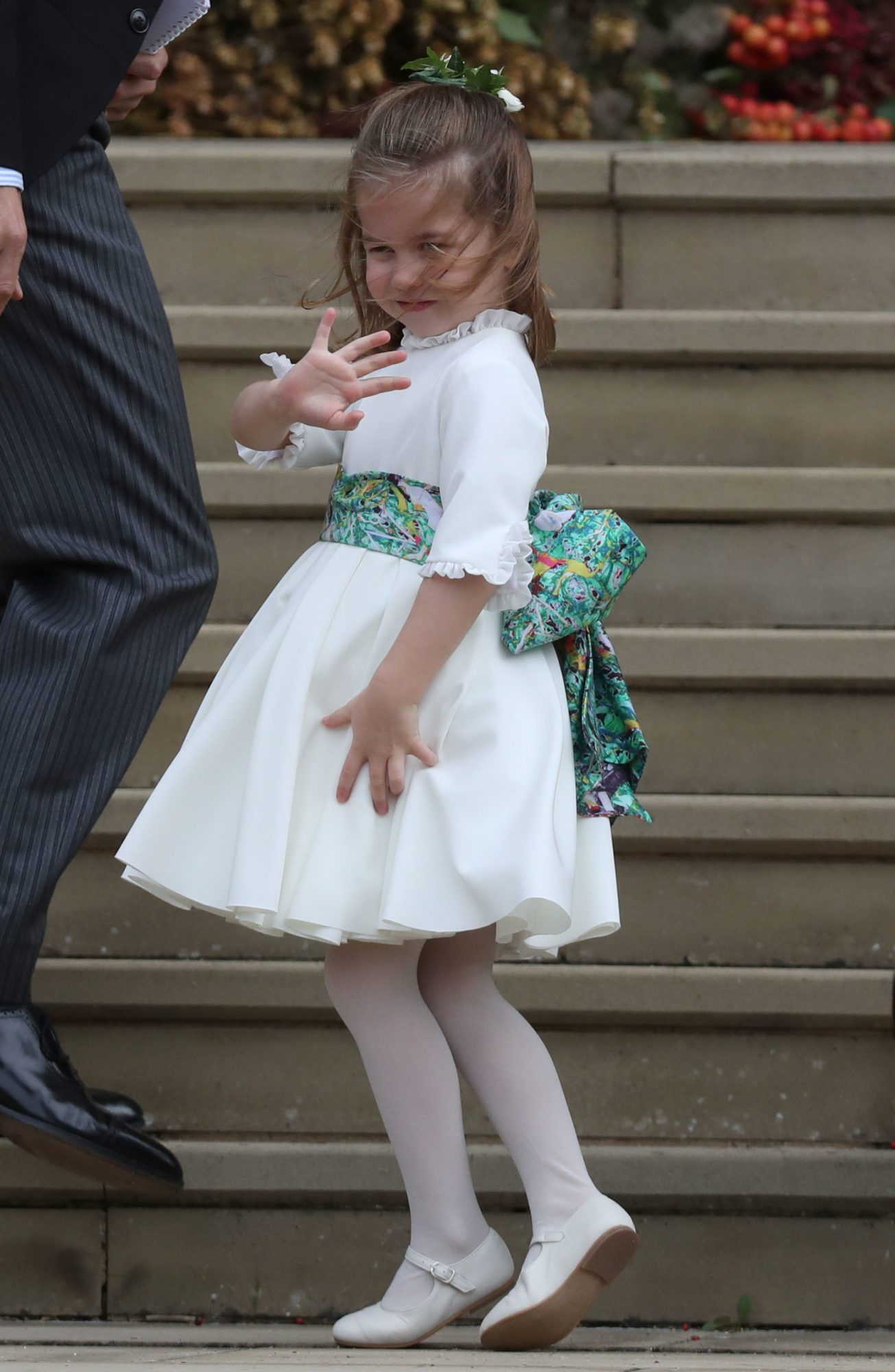 Now excuse us while we go pour over more Princess Eugenie wedding pics. It's Friday, after all.