A royally adorable photo of Princess Charlotte has just been released for her 2nd birthday
Another year, another royally adorable photo of Princess Charlotte to celebrate the day of her birth. On May 2nd, Princess Charlotte will be turning 2 and proud parents William and Kate have released a new photo in her honor. The photo was taken by mom Kate, AKA The Duchess of Cambridge, on the grounds of the family's Norfolk home, Anmer Hall.
Which is exactly where the littlest royal will be spending her birthday, in a small and private celebration surrounded by family and friends.
It has already been such a big year for Princess Charlotte — between royal tours and Canadian playdates, sometimes a girl just needs to relax. And since her big day comes after a public holiday, May Day in the UK, the princess' guests should have problems taking time off to participate in all the festivities.
In a statement, her parents said they were "delighted to share" the photo and expressed their appreciation for all the well wishes received.
Sweet candid portraits have become a tradition for the royal family. This year, our favorite little princess can be seen wearing a now sold out cardigan from John Lewis with her hair pulled back with a tiny blue bow, much like the one worn in last year's birthday photo.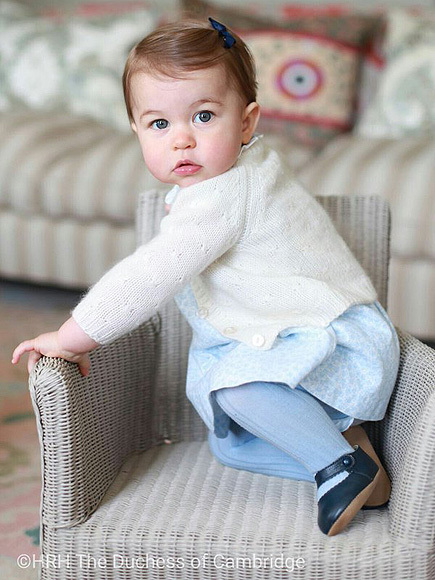 We're wishing Princess Charlotte the happiest of birthdays and keeping our fingers crossed for pictures of the royal event — since it seems our invitation must have gotten lost in the mail…