Prince William opens up in a new documentary about his mom, saying, "We couldn't protect her"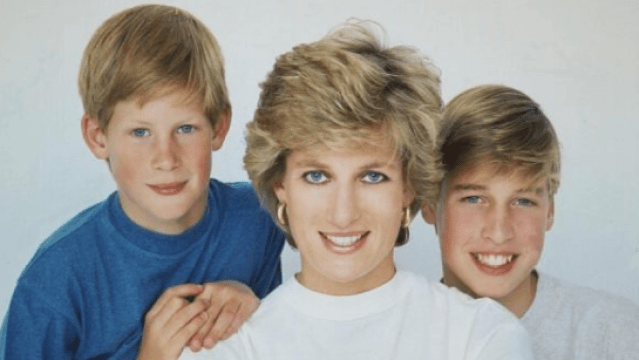 As we approach the 20th anniversary of Princess Diana's death, Prince William and Prince Harry are vocalizing how they are just now finally able to talk about it. In a new BBC documentary entitled Diana, Prince William states that he and Harry, "couldn't protect her." He says,
"Part of the reason why Harry and I want to do this is because we feel we owe it to her. I think an element of it is feeling like we let her down when we were younger. We couldn't protect her."
Now as grown men, the two princes say they feel like they "owe" it to Diana to "stand up for her name and remind everybody of the character and person that she was." Hence, they're appearing in the BBC documentary. In the film, Prince Harry states,
"I think it's never going to be easy for the two of us to talk about our mother, but 20 years on seems like a good time to remind people of the difference that she made not just to the royal family but also to the world."
https://www.instagram.com/p/cUBiRmGRQO
The brothers have recently opened up about their struggle with mental health after the death of their mother. William voiced how hard it was to mourn when the entire world knew his mother and knew what happened. He told British GQ for their July cover story,
"I am in a better place about it than I have been for a long time, where I can talk about her more openly…It is a different situation for most people who lose someone they love, it can be hidden away or they can choose if they want to share their story."
https://www.instagram.com/p/cOr9w2GRVg
The royal brothers recount the sad day of Diana's death in the new documentary. But more importantly, they recount the vast positive effect their mother had on the world.
This film should be an excellent retelling of Diana's life by those who were closest to her. Make sure to keep an eye out for Diana's premiere, because it's not something you want to miss.