Prince William and Kate Middleton's 2020 Holiday Card Photo Is TOO Adorable
Wait...How did these kids grow up so fast?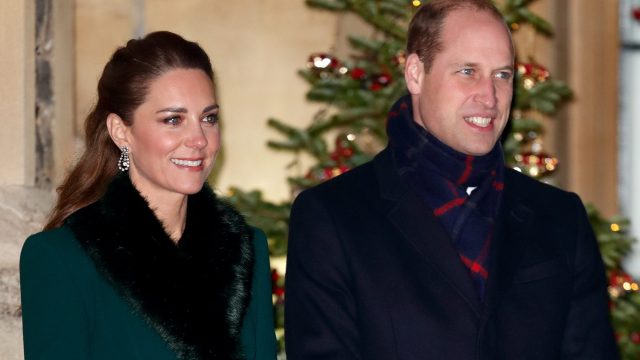 Ahh…finally some peace in this explosion of chaos we've dubbed 2020. Prince William and Kate Middleton, the Duke and Duchess of Cambridge, shared their annual Christmas card on social media and it's the most wholesome thing we've seen all year.
"The Duke and Duchess are delighted to share a new image of their family, which features on their Christmas card this year," the Kensington Royal official Instagram account captioned the photo of William, Kate, and their three children, Prince George, 7; Princess Charlotte, 5; and Prince Louis, 2.
We don't know how and when these kids grew up (weren't they all babies, like, yesterday?), but we do know that this is one of the cutest families in the Christmas card game. Also, look at those sweaters!
It's not often we get pictures of the Cambridge kids on social media—especially snaps of the kids all together. But this week was a treat. The Kensington Royal account shared a photo from a socially distant live theater event the Cambridges hosted at The Palladium, which was held in honor of England's essential workers who have stayed in action throughout the pandemic.
George, Charlotte, and Louis walked the red carpet with their parents and seemingly enjoyed the show—The National Lottery's Pantoland—from their very royal box seats.
Will and Kate also shared their Christmas card photo on Twitter, and most everyone in the replies agrees that this photo provided a much-needed moment of zen.
And yes, indeed, Louis is stealing the show. It appears he's taking after his brother, George, who is known for channelling some serious sass when getting his picture taken.
Though this holiday season is very much unlike any other we've experienced before, we can still partake in the warm and happy greetings we're used to, like gift-giving, spending time with loved ones (even if done virtually), and staying true to a Christmas card tradition like the Cambridges have. Anything to help lift spirits is welcome.
Is Will and Kate's family photo now our desktop background? Yes. Yes, it certainly is.