Prince William got candid about how trauma from his mother's death resurfaced when George was born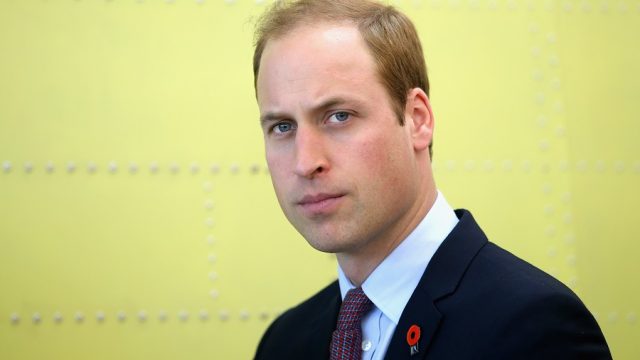 In recent years, Prince William and Kate Middleton have become advocates for mental health, working to help reduce stigmas with open conversation and letting others know they're not alone. In a new interview, Prince William shared that starting his own family triggered strong emotions about his mother's death, revealing that he has found parenting "overwhelming" at times.
Princess Diana died when the Duke of Cambridge was 15 years old. In a new BBC documentary, Football, Prince William and our Mental Health, he discussed how her death impacted him when he welcomed Prince George in 2013. Speaking with soccer player Marvin Sordell, the pair discussed their experiences becoming parents after losing their own parent, with Sordell sharing that becoming a father in 2017 was "the hardest time in [his] life" because he did not have his own dad.
Prince William shared that he can relate, adding, "Having children is the biggest life-changing moment, it really is."
"I think when you've been through something traumatic in life—and that is like you say your dad not being around, my mother dying when I was younger—your emotions come back in leaps and bounds because it's a very different phase of life," he said.
"And there's no one there to kind of help you, and I definitely found it very, at times, overwhelming," William added.
The royal did note that his wife, Middleton (whom he calls Catherine here), has become a great part of his support network. "Me and Catherine, we support each other, we go through those moments together—we evolve and we learn together."
However, even with support, William said he struggles emotionally when "things come out of the blue that you don't ever expect, that maybe you think you've dealt with."
Of becoming a parent, he said, "It's one of the most amazing moments of life but it's also one of the scariest"—a sentiment that we're sure any parent can relate to, especially those who have suffered the loss of their own parent.
We applaud Prince William for speaking so candidly about his mental health experiences, and we're sure that it helps someone out there to feel a little less alone in what they might be dealing with, too. The documentary airs in the U.K. on Thursday, May 28th.