Prince William got real about missing his mom, and how he wishes she had known his family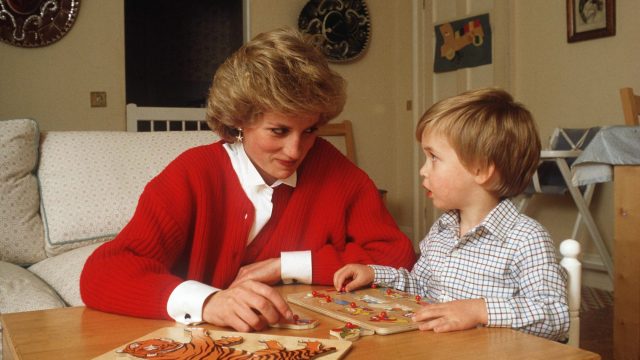 It's been almost 20 years since the world lost Princess Diana in a tragic car accident. Her eldest son, Prince William, opened up about missing his mother and how her death took a toll on his mental health. According to People, the Duke of Cambridge talked to British GQ for the publication's July cover story and said that he's devastated about the fact that his mother will never know his family.
"I would like to have had her advice," William said. "I would love her to have met Catherine and to have seen the children grow up. It makes me sad that she won't, that they will never know her."
William said it's taken him almost the full 20 years to recover from his mother's death. It was incredibly public and "raw" at the time, and there was no chance for William and Harry to mourn privately. William told British GQ,
"I am in a better place about it than I have been for a long time, where I can talk about her more openly, talk about her more honestly, and I can remember her better, and publicly talk about her better...It is a different situation for most people who lose someone they love, it can be hidden away or they can choose if they want to share their story."
https://www.instagram.com/p/cOr9w2GRVg
Because of his personal struggles with mental health, his work — along with brother Harry and wife Kate's — with the Heads Together campaign is incredibly important to him.
"Smashing the taboo is our biggest aim," William said. "We cannot go anywhere much until that is done. People can't access services till they feel less ashamed, so we must tackle the taboo, the stigma, for goodness sake, this is the 21st century."
He said that clear and honest communication is the key to unlocking the stigma. We must address mental health bluntly and help people be less afraid of their feelings.
We're so glad William and his family are drawing attention to this important cause, and that the Duke of Cambridge seems to be in such a healthy place right now.