Prince William revealed his favorite fast-food chicken restaurant, and it's a classy one (obviously)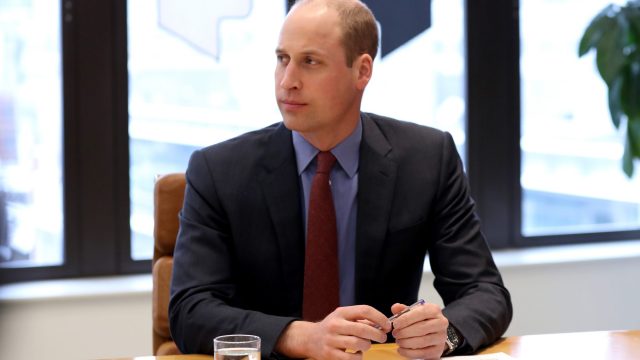 One of the best parts of being a royal has to be all those yummy dinners prepared by professional chefs, but it's easy to imagine that at some point, you'd just want some really good fast food — and that definitely applies to the British royal family. In fact, Prince William recently shared his favorite fast food restaurant, and it's exactly as classy — yet accessible — as he is.
According to People, Prince William made the big reveal when he ran into Nando's founder Robert Brozin at the Next Generation Impact Entrepreneurs Forum event on Tuesday, April 17th and let him know what a big fan he is of the restaurant.
In case you're not familiar with Nando's, it's a chain, famous for its peri-peri chicken, that is super popular in the United Kingdom, but currently only has 40 locations in the U.S. across Illinois, Washington D.C., Maryland, and Virginia.
William shared that one of his protection officers introduced him to Nando's, and couldn't help but sing its praises. "This man here is your biggest fan, he's introduced me to Nando's," William said of his body guard. "It's very good."
"I'm not surprised he's eaten at Nando's," Brozin told People after his conversation with Prince William. "The beauty of Prince Harry and Prince William is that they're really accessible and they are guys that go out a lot – I'm very happy that they've tried it."
There you have it, folks — even the royal family gets to eat fast food, just like us. That's good to hear, because with Meghan Markle joining the family next month, we have a feeling anything that makes the adjustment from American to royalty easier is going to be really helpful to her.
Now, if you'll excuse us, we need to go find a snack. Prince William is making us hungry. Chicken, anyone?