Here are 11 artists we'd like to see pay tribute to Prince at the Billboard Music Awards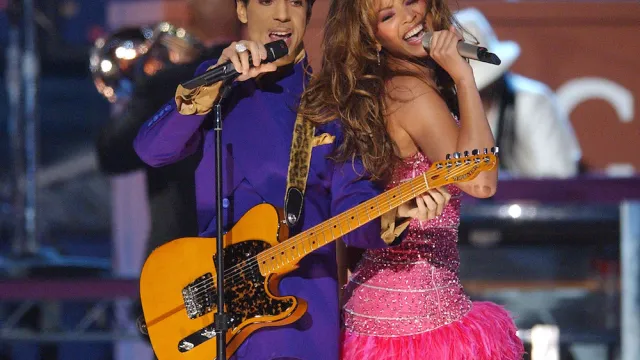 After Madonna was announced as the artist paying tribute to the legendary Prince at this year's Billboard Music Awards, a Change.org petition surfaced, demanding other artists also be included in the performance. "We cannot let Madonna be the main and only artist tributing Prince during the 2016 Billboard Awards," the petition reads. "He is more than worthy of a better choice as a main performer. Please sign and share this petition so that we can get a proper tribute on May 22, 2016. Timing is tight! Spread the word."
Prince and Madonna do have an interesting history — both became stars around the same time and briefly dated. Prince also appeared on two songs on her 1989 album, Like a Prayer, dueting on "Love Song" and playing rhythm guitar on the album's title track. At some point, there was a falling out, with the two icons taking cruel jabs at each other. Madonna once called Prince a "little troll" and criticized his eating habits, while he made fun of her during a concert and quipped, "I got so many hits y'all can't handle me. I got more hits than Madonna's got kids." The two eventually ended their feud, and last October, Madonna attended a concert at Prince's Paisley Park.
Even with their history, some fans argue there are other musicians — some who were much closer to Prince than Madonna — who should be included in the BMA tribute. Here are 11 of the incredible artists that should also be onstage showing love to the late, great, Purple One.
Sheila E.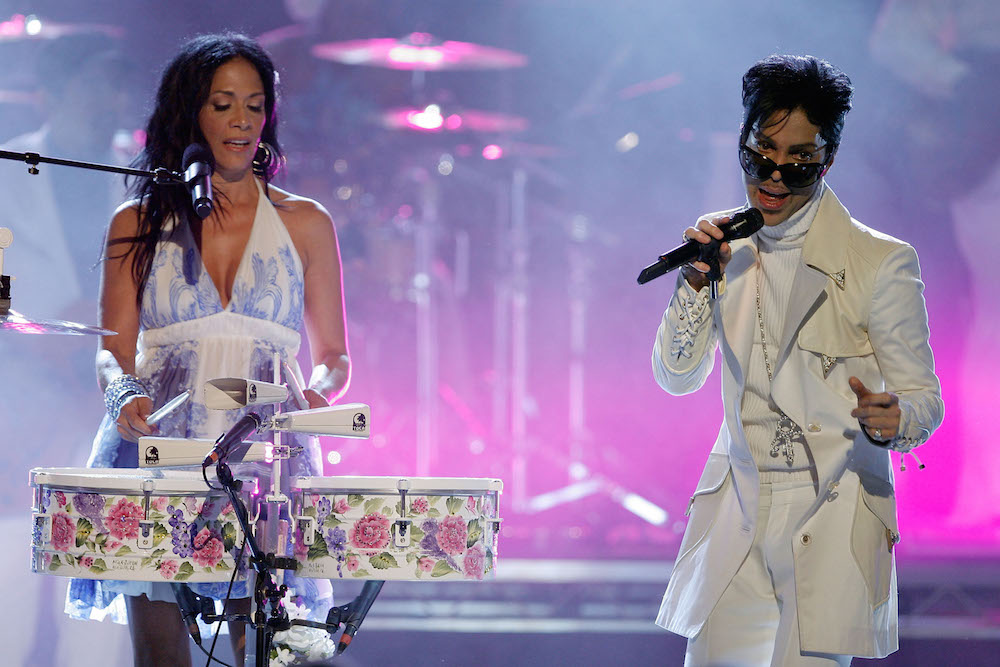 It would be only natural for Sheila E. to be at the top of the list for a Prince tribute. Already a gifted percussionist when they met in 1978, Sheila E. soon became Prince's protégé, friend, one time lover, and frequent musical collaborator — starting with the hit song "Erotic City." The two remained close until the time of his death. "He always gave it his all, 150 percent every time," she told Entertainment Tonight. "He expanded and continued to move forward. He never stayed in the same place musically. It was limitless, the things that he could write and create."
Wendy & Lisa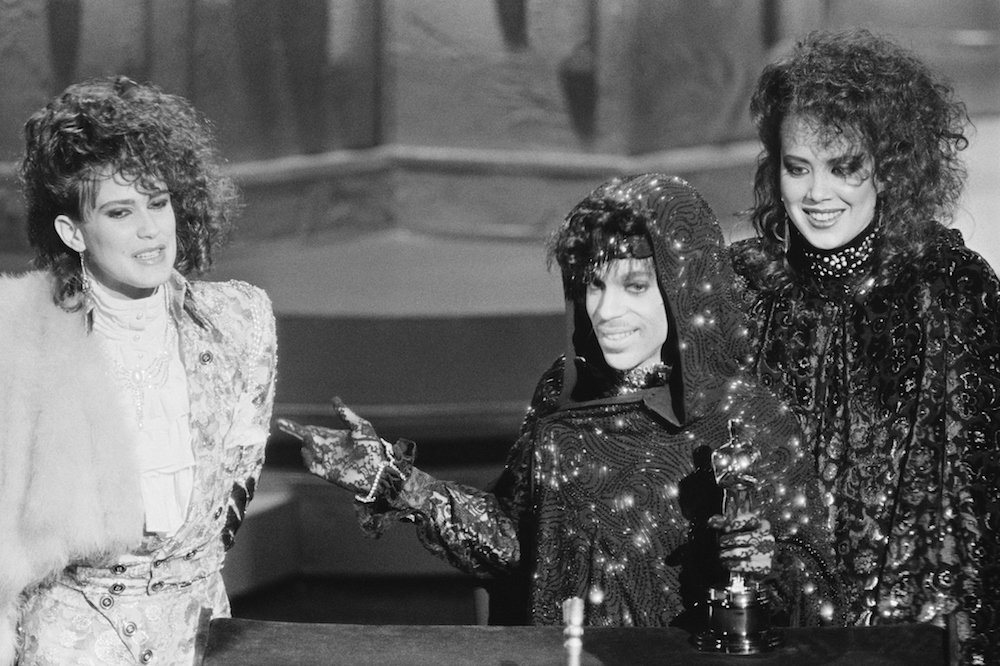 In 1983, Wendy Melvin was added to Prince's band, the Revolution, joining her girlfriend Lisa Coleman, who had already been a member of the band since 1980. The two played a major part in Purple Rain, writing "Computer Blue" with Prince and his father. A few years later, Wendy and Lisa became a musical duo, releasing their self-titled debut album, and went on to win an Emmy for their work on the television show Nurse Jackie. Recently, the duo announced they were reuniting with the rest of the members of the Revolution, so this would have been perfectly timed for the BMA tribute. 
Morris Day and The Time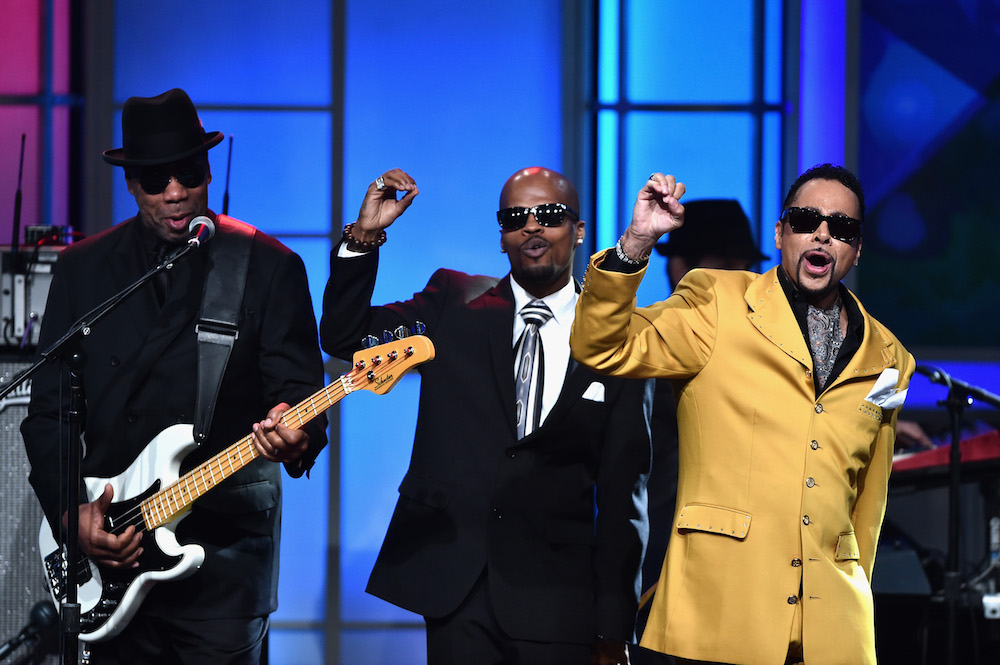 Morris Day famously played Prince's arch rival in Purple Rain, but the two knew each other long before then — they both grew up in Minneapolis, playing in the same high school band together. Their friendship leaned more towards the frenemy category, with "back-and-forth favors" and fallings-out occurring over the years. In 1981, Prince enlisted Day to head up The Time, replacing singer Alexander  O'Neal. The band reunited in 2011 and has been playing shows since.
Stevie Wonder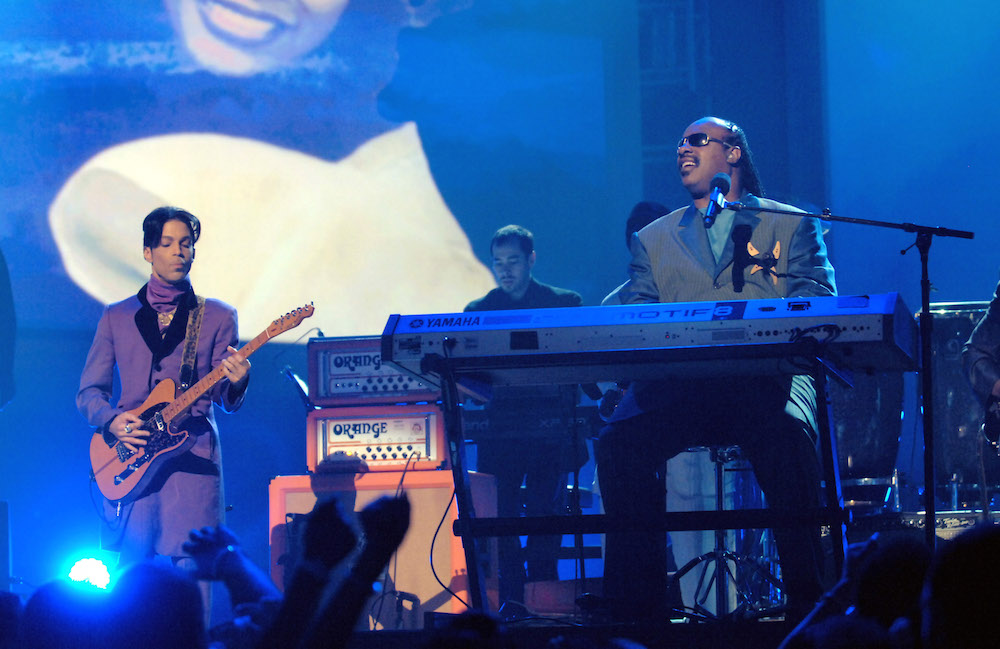 The two R&B icons had a mutual admiration for each other. "I use Stevie Wonder as an inspiration, whom I look up to a great deal just for the way that he crafted music and his connection to the spirit," Prince once told Larry King. After his death, Wonder expressed his appreciation in an interview with Anderson Cooper. "He could play classical music if he wanted to. He could play jazz if he wanted to, he could play country if he wanted to. He played rock, you know, he played blues. He played pop. He played everything. And [he was] very cognizant of what his responsibility was as a musician and a human being," said Wonder.
Chaka Khan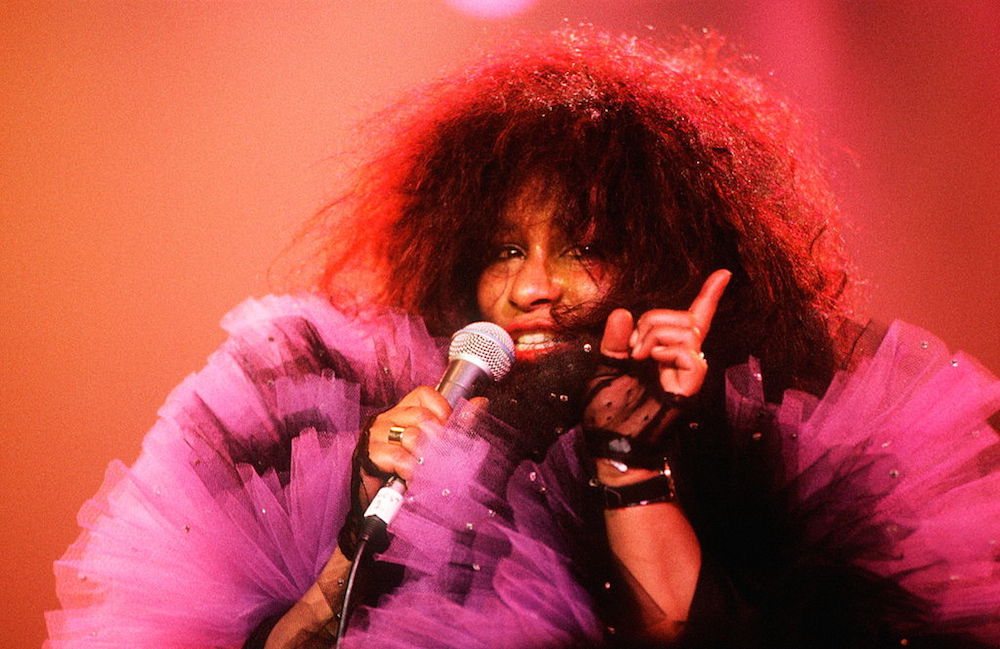 Prince wrote the song, "I Feel for You" which first appeared on his self-titled album, in 1979. The tune would be covered by Chaka Khan five years later, becoming a Gold-certified hit and earning her a Grammy. Upon news of his death, Chaka tweeted, "I LOVED him, the world LOVED him. Now he's at peace with his Father. Rest in power, @prince, my brother." It would only be fitting for her to perform the hit at his tribute.
Cyndi Lauper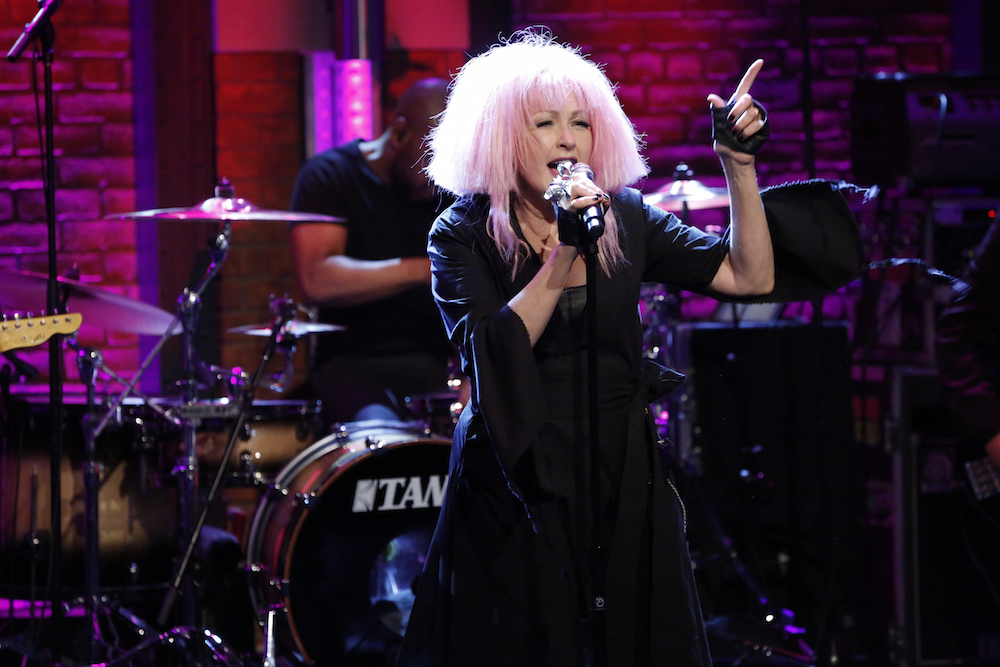 Prince had penned the powerful breakup song, "When You Were Mine," which Lauper covered on her album, She's So Unusual and attended each other's shows throughout the years, sometimes without Lauper even knowing. "He was so sweet to me all the freakin' time," she told Billboard. "He used to come and watch these crazy-ass shows I used to try to do. He was always coming to see me and never coming back to talk to me. I just didn't know what a fan he was, and every time we needed something from him, he would let us use his songs or whatever."
Lenny Kravitz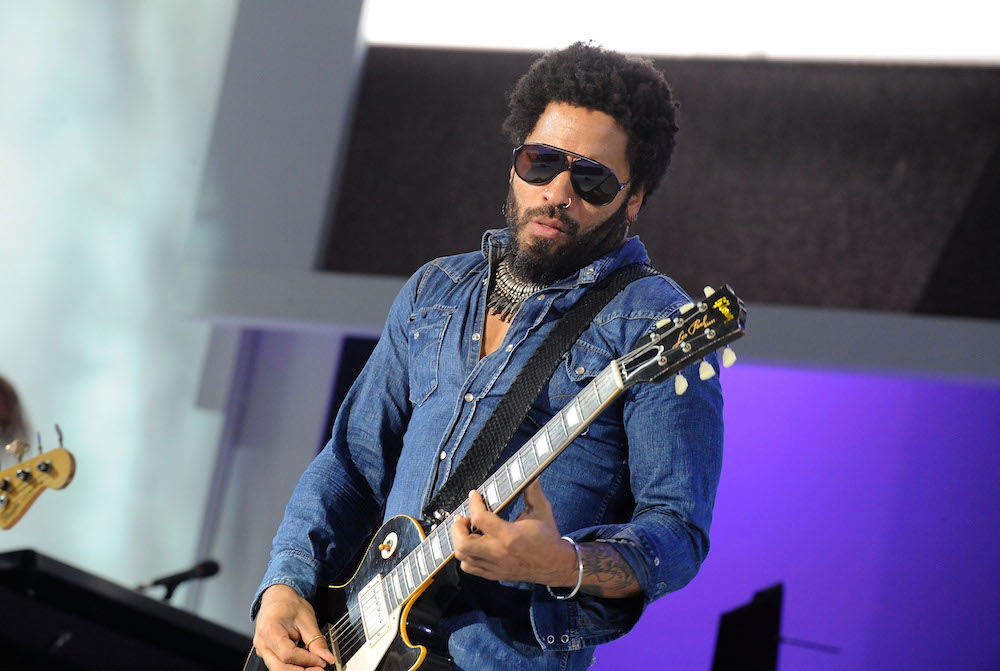 Prince was a huge influence on Lenny Kravitz, later becoming his mentor and friend. He spoke of his time at Paisley Park to Rolling Stone, describing it as similar to Willy Wonka and the Chocolate Factory. "It's this larger than life compound that is just his world," Kravitz said. "The minute you walk through the door you're in Prince's world. It's all about being creative. It's all about music. Everything you did there was recorded." Kravitz added, "He didn't want to show people or exploit it. It was just for us. It was a moment we knew about and nobody else."
Bruno Mars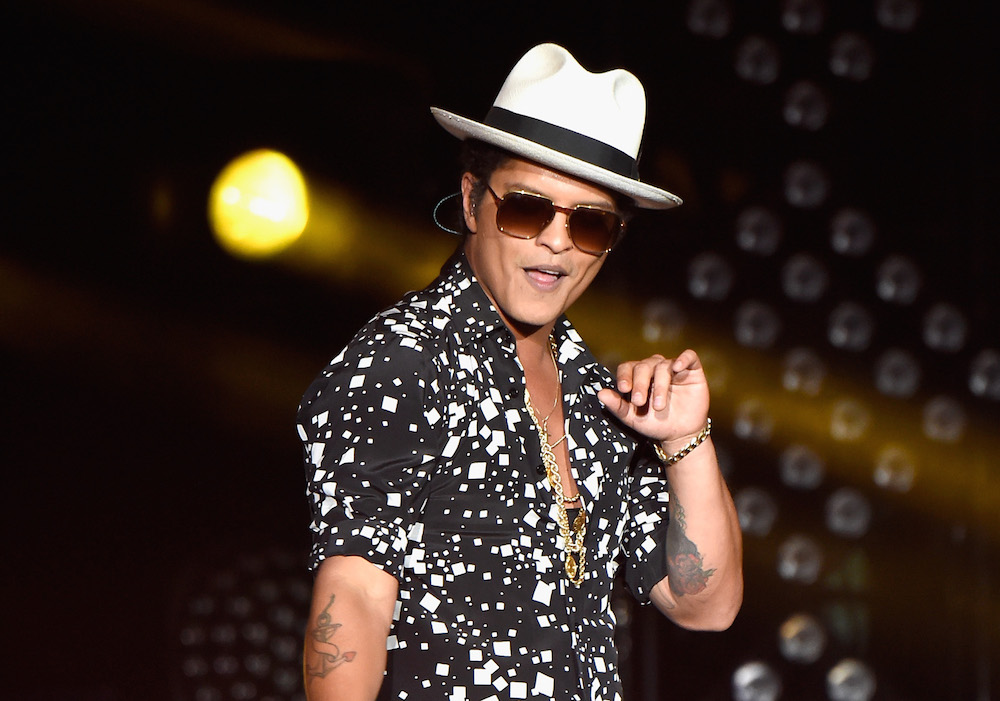 Bruno Mars is another star who cites Prince as a huge inspiration and has covered Prince's "The Most Beautiful Girl in the World" at his concerts, which would be AMAZING to see performed at the BMA awards. He also posted a heartfelt tribute on Instagram, sharing an image of a note Prince had written to the R&B singer. "Prince you're one of my Heroes and no one can tell me otherwise, not even you. I'm so fortunate to have witnessed your greatness. Your music will live on forever and ever and will always have a special place in my heart. Thank You," Mars wrote.
Mary J. Blige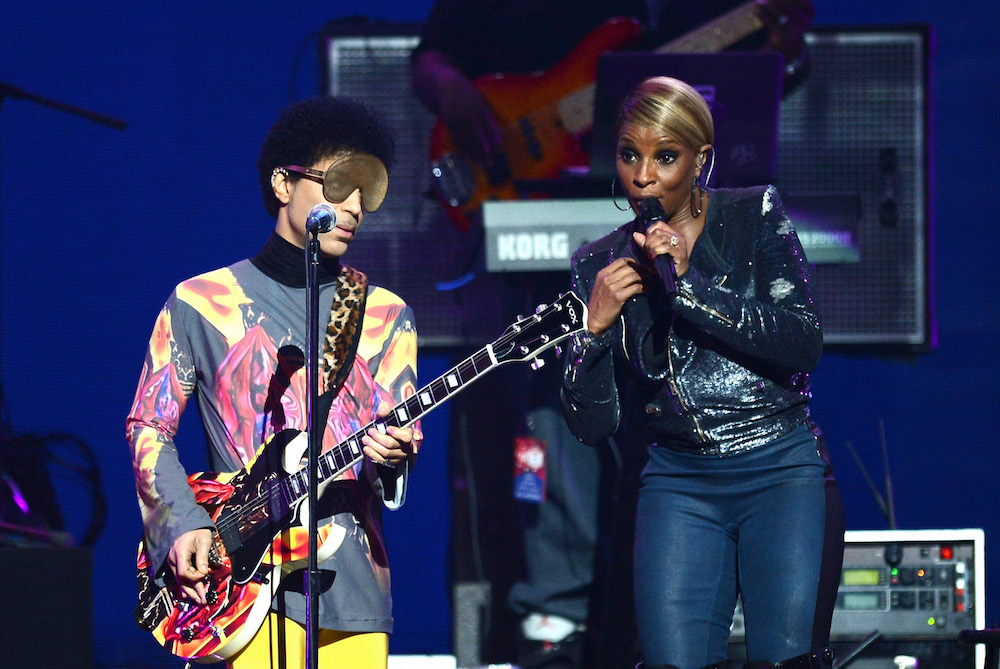 All you really have to do is watch this thrilling performance of Prince and Mary singing "Nothing Compares 2 U" together and you'll immediately get chills.
Beyoncé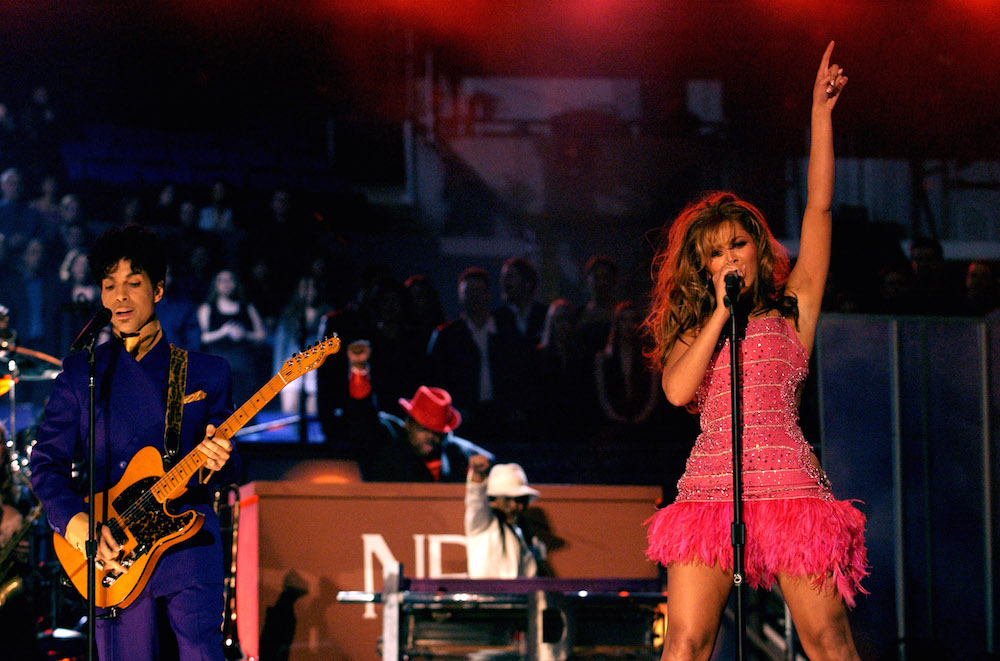 Beyoncé has been paying to tribute to Prince during her current Formation tour, leading a sing-a-long to "Purple Rain" and also covering Vanity 6's "Nasty Girl." In a 2012 interview, she talked about being starstruck when she performed with Prince at the 2004 Grammy Awards. BEY…STARSTRUCK? "Walking into rehearsals, I was just so overwhelmed and nervous and star-struck," she recalled. "We rehearsed every day for an hour for a week, instead of six hours the day before. That was so smart, it was Prince's idea — I guess he knows people are star-struck because he's so amazing. It made me really comfortable, by the time it was time to do it, it was second nature."
Dave Chapelle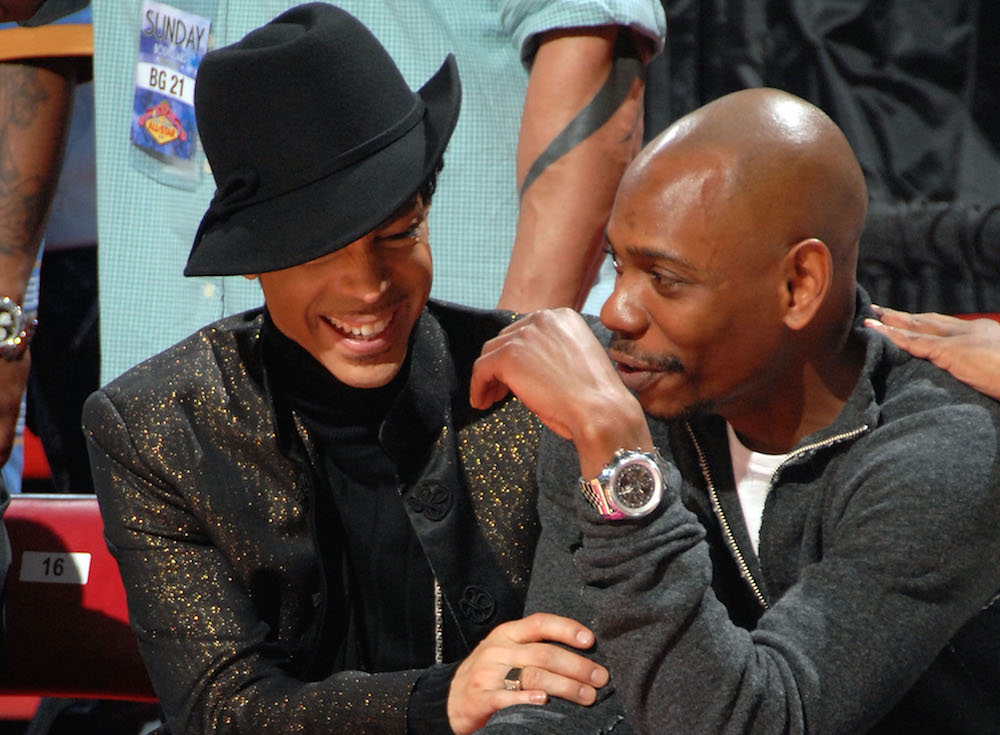 Last but not least, Dave Chapelle should introduce the tribute at the BMAs.
In 2004, The Chappelle Show featured a memorable skit called "Charlie Murphy's True Hollywood Stories" in which Dave Chappelle portrayed Prince. The hilarious skit centered around a basketball game that took place between Prince and his crew and Charlie Murphy and his friends sometime in the 1980s. Prince was such a fan of the impression, he used an image of Chapelle dressed up as himself and holding pancakes for the cover of his 2013 single, Breakfast Can Wait. "That's a Prince judo move right there. … You make fun of Prince in a sketch and he'll just use you in his album cover," Chapelle said at the time. "What am I going to do — sue him for using a picture of me dressed up like him? … That's checkmate right there."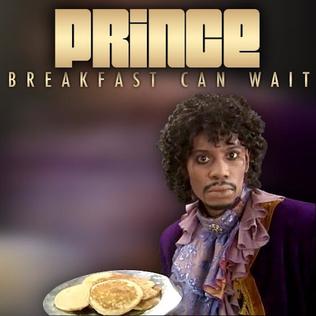 The day after Prince's passing, Chapelle had a comedy show scheduled in San Francisco. He almost cancelled it, but ended up changing his mind. "This is black 9/11," Chapelle told his audience. "I almost thought about not coming tonight, but my band was like, 'Yo, Prince would definitely not condone that.' And now there is no place I'd rather be."
The Billboard Music Awards airs live on Sunday, May 22nd at 8 p.m. ET/5 p.m. PT.