These Prince, R.E.M., and David Bowie songs will be inducted into the Grammy Hall of Fame next year, and we definitely think they deserve it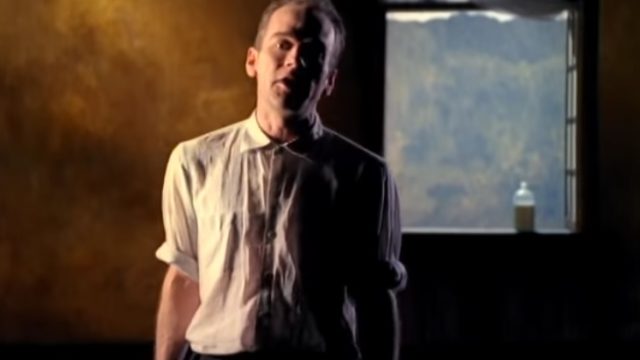 Three cheers for recognizing amazing music! It was recently announced that three particular songs by Prince, R.E.M., and David Bowie will be inducted into the Grammy Hall of Fame. This is a big deal, because — as you know — the Grammy Awards recognize only the best in music.
The songs will join many others that'll be part of the Grammy Hall of Fame's class of 2017. When you see which songs are chosen, you might think "isn't it about time?" But keep in mind, being in the Hall of Fame means that these tunes have proven themselves throughout the years, and will forever be classics. In total, 25 songs will be honored for the upcoming year.
Here's the full list:
Arlo Guthrie – "The City of New Orleans"
The Beach Boys – "I Get Around"
Billie Holiday – Lady Sings the Blues
Blind Willie McTell – "Statesboro Blues"
Bonnie Raitt – "I Can't Make Your Love Me"
Cab Calloway And His Orchestra – "(Hep-Hep!) The Jumpin' Jive"
David Bowie – "Changes"
Deep Purple – "Smoke of the Water"
Dion – "The Wanderer"
Elvis Presley – "Jailhouse Rock"
The Everly Brothers – "Wake Up Little Susie"
Jackson 5 – "ABC"
Lalo Schifrin – "Mission-Impossible"
Lesley Gore – "You Don't Own Me"
Louis Armstrong And His Orchestra – "When the Saints Go Marching In"
Merle Haggard – "Okie From Muskogee"
Mills Brothers – "You Always Hurt the One You Love"
Mississippi John Hurt – "Stack O'Lee Blues"
N.W.A – "Straight Outta Compton"
Nirvana – "Smells Like Teen Spirit"
Prince – "Sign 'O' the Times"
R.E.M. – "Losing My Religion"
Rod Stewart – "Maggie May"
Sly & The Family Stone – "Thank You (Falettinme Be Mice Elf Agin)"
Sonny & Cher – "I Got You Babe"
So many incredible songs! And they're all so worthy of being included in your next winter playlist.
Surely you know these songs by heart, but here are a few music videos to get a little nostalgic over, regarding the top three. (Really, we wish we could feature them all.) First, "Sign 'O' The Times" by Prince. https://www.youtube.com/watch?v=TviQl_MzDSE
Released in 1987, this song is a bit dark and political, but really sums up what the world was going through. It actually held the #1 spot on the R&B charts for about three weeks.
Next up is "Losing My Religion" by R.E.M.
https://www.youtube.com/watch?v=xwtdhWltSIg?feature=oembed
This video is definitely a strange one, but the very first to feature lead singer Michael Stipe dancing. (The dance-friendly "Shiny Happy People" was released just months later.)  Featured on the 1991 album Out Of Time, this song was, for many, the perfect mainstream introduction to R.E.M.
And finally, here's a little bit about "Changes" by David Bowie.
https://www.youtube.com/watch?v=xMQ0Ryy01yE?feature=oembed
Bowie had such an incredible voice, and it's really front and center in "Changes." Released all the way back in 1971, it inspired a few other stuttered lyrics. (Think about Elton John's "Benny and the Jets," and you'll see what we mean.)
Many congratulations to the Hall of Fame class of 2017! Each and every artist on that list is definitely an inspiration for musicians today.