Prince Louis's godparents have been announced, and who are these six royally-appointed individuals?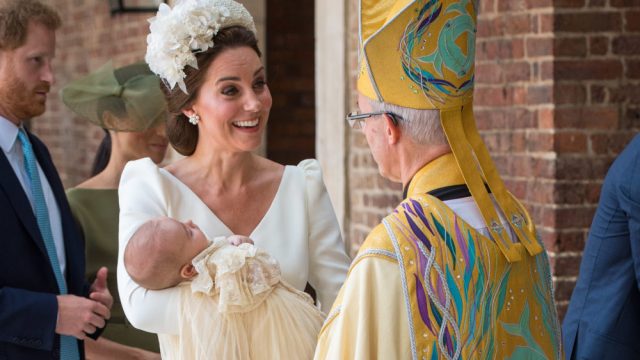 The Duke and Duchess of Cambridge christened little Prince Louis today, July 9th, 2018, at the Chapel Royal in St James's Palace. To mark the occasion, William and Kate selected six (!) close friends and extended family members to act as Louis's godparents. But who are these six coveted individuals? Kensington Palace announced the news and the names of the newly-minted godparents earlier today and PopSugar provided the intel on Louis's godparents.
Lucy Middleton: She's one of Kate's cousins.
Nicholas van Cutsem: He's been friends with Prince William since they were kids.
Laura Meade: According to The Daily Mail, the Duke and Duchess met Laura and her husband James when they lived in Norfolk. James is already a godfather to Princess Charlotte.
Guy Pelly: Guy Pelly is one of Prince William's oldest friends and hosted Will's bachelor party ahead of his 2011 wedding.
Harry Aubrey-Fletcher: He went to prep school with both Harry and William.
Hannah Gillingham: She's one of Kate's oldest friends.
While six godparents may seem like an entire second family, Prince George has seven and sister Charlotte has five godparents.
Meghan Markle and Prince Harry attended the christening earlier today even though they weren't named as godparents. As we previously reported, Will and Kate have never asked Harry — or any immediate family members — to serve as godparents before.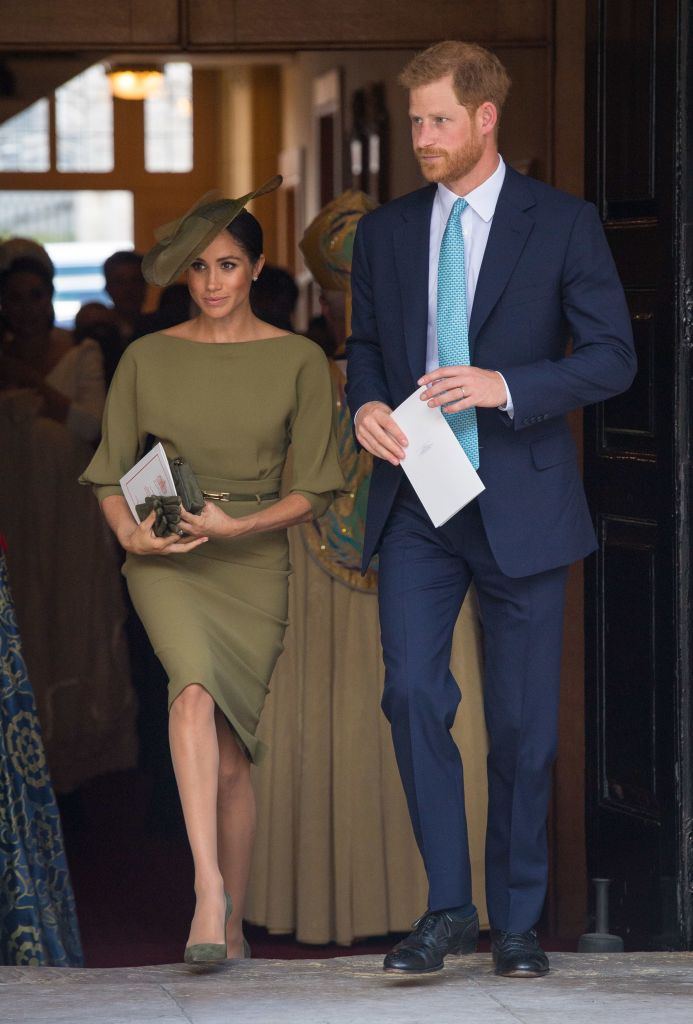 After the service, guests attended a private tea at Clarence House, where they were served slices of christening cake — a tier taken from Will and Kate's 2011 wedding cake, according to Kensington Palace.