Prince Harry Will "Not See" His Father Charles at Coronation, Says Ex-Butler
"I think he will get a very icy reception from the Windsors," says Princess Diana's former butler.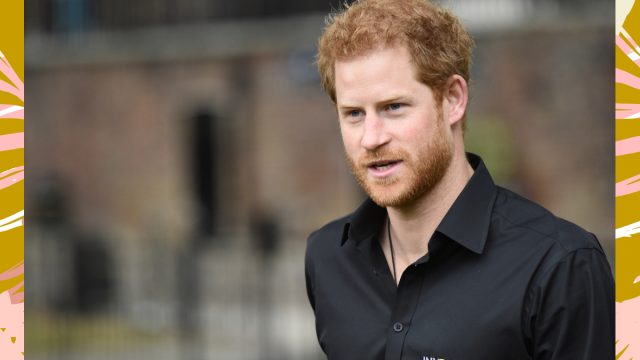 Don't be surprised if you see Prince Harry walking into Westminster Abbey with a megaphone on Coronation Day. The Duke of Sussex will have to cross the pond in more ways than one if he hopes to be within chit-chat distance of his estranged relatives, who will have priority seating over the expat spare.
More details are emerging about King Charles's impending Coronation Weekend. According to retired royal butler Paul Burrell, who formerly worked under the guise of the late Princess Diana, Harry's assigned seat will be "ten rows back" from the royal family's reserved pew.
"He will be sitting ten rows back. He will not even see his brother or his father in that time," Burrell said in an interview with GB News.
While the coronation seating chart is more or less of a diss, Burrell notes it'll give the Prince a prime opportunity to get "in and out in a flash."
"He's coming to show face. But Harry is not going to hang around," Burrell said, fueling rumors that Harry will be in town for less than 24 hours. The former royal butler added that Harry is only attending out of a favor to his father.
RELATED: Royal Family "Made Sure" Meghan Markle Wouldn't Attend Coronation, Source Says
Earlier this year, HelloGiggles reported that Charles was bringing in a mediator to help diffuse the boiling tension between his sons. It's known that the estranged brothers haven't spoken since the death of their grandmother, Queen Elizabeth, in September. It appears whatever star Charles wished upon came true.
"He is coming because his father wants him to be there," Burrell said, referencing Harry. "His father will be delighted that both his sons will be there to witness this incredible day in his life."
However, Burrell isn't expecting a kumbaya moment amongst the family. "There is no chance of a reconciliation anytime soon, I'm afraid – I think he [Harry} will get a very icy reception from the Windsors."
Elsewhere, in California, Meghan Markle will be taking care of the couple's two kids and planning a bash for Prince Archie's fourth birthday.
Emily is a NYC-based freelance entertainment and lifestyle writer — though, she'll never pass up the opportunity to talk about women's health and sports (she thrives during the Olympics).
Read more