10 throwback pics that prove Prince Harry hasn't changed a bit
In case you haven't been hanging out on the internet lately, you may have missed the big news. Prince Harry, the new Duke of Sussex, got married on Saturday, May 19th. We are so happy for him and his bride, Meghan Markle, Duchess of Sussex. We have been big fans of Meghan since her days on Suits. Actually, her Suits character, Rachel Zane, is getting married, too (how timely). Harry and Meghan are lovely and they had a gorgeous royal wedding. We'll probably be talking about it for the rest of the week. (Read: Month. Year? Decade? All of the above.)
But one thing we noticed during the royal wedding is how Prince Harry has never seemed to change. He's been around practically our whole lives, and yet he looks just about the same. Sure, we've caught glimpses of a young Meghan Markle: In high school, it seems there was a hint toward her future when she wore a tiara to her high school homecoming dance. Though she looks the same, but younger (duh), we can't get over how little her husband's appearance has changed through the years.
Prince Harry has always been charming, handsome, and well-styled, even since he was a little young guy. Let's take a stroll down memory lane, shall we?
1Here's Harry on vacation as a teen (on the right), looking just the same as he does today.
2Though he's always been handsome, Harry also experienced an awkward kid phase like the rest of us: braces.
3Here's Harry (on the right again) perfecting his royal wave.
4Harry has always had that sly smile that let us know he might be a little more fun than the rest of his family.
5Check out this very '90s jacket from back in the day.
6In a classic sibling move, here's Harry razzing his older brother — something that we are sure still happens today.
7We can't even find the words for this one.
8Harry, we think red is your color.
9Harry is all of us standing next to the Spice Girls. Can you even imagine?
10And last but not least, just look at this precious, joking spirit he's had since the beginning of his life.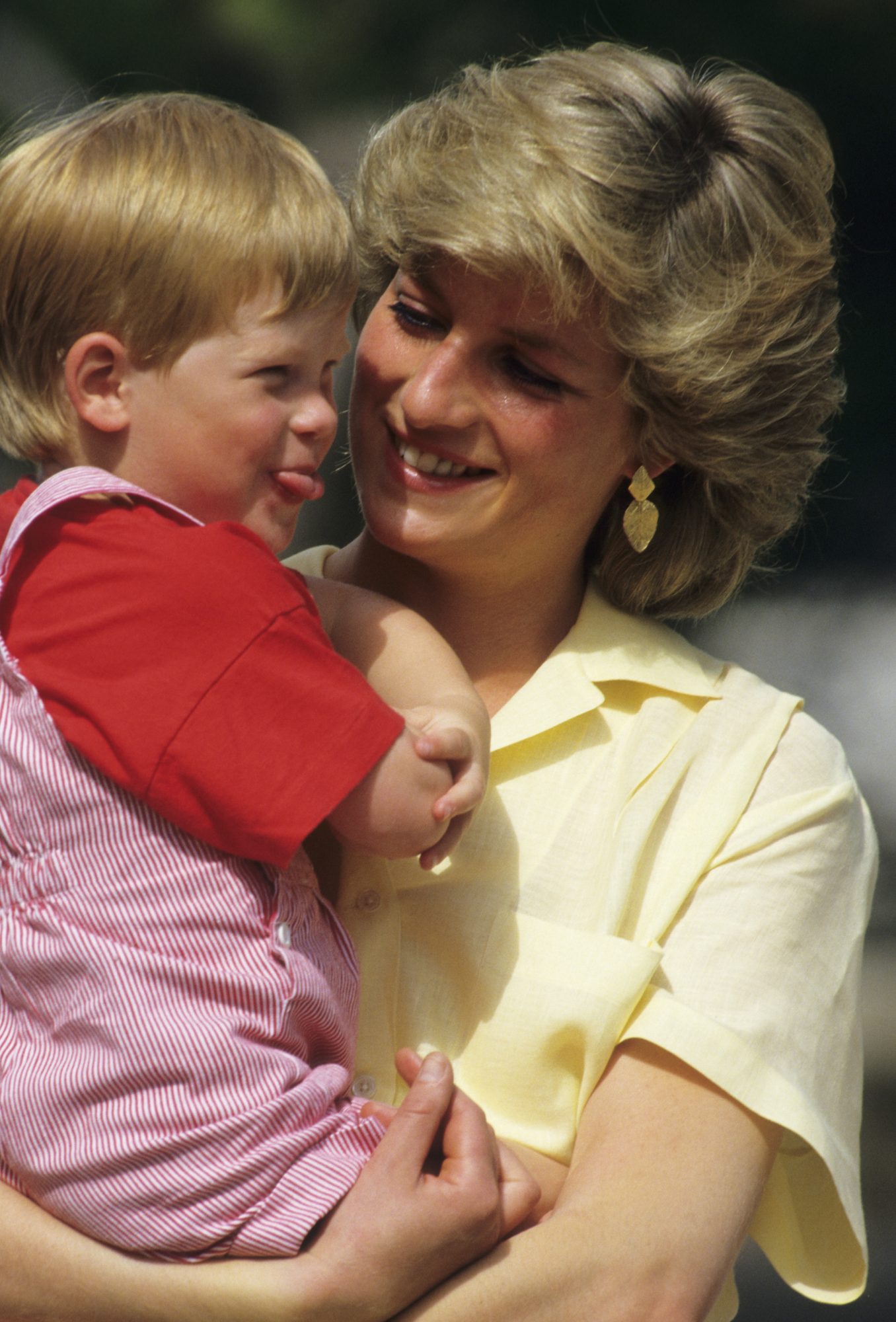 We are so grateful for all of these memories. Congratulations, Harry!