Prince Harry choked back tears talking about Meghan Markle and Baby Archie, and now we're crying too
If you're in the mood for a good cry today, oh boy, do we have the video for you. Prince Harry got emotional in a speech talking about Meghan Markle's pregnancy with baby Archie, and all we can say is, grab the tissues.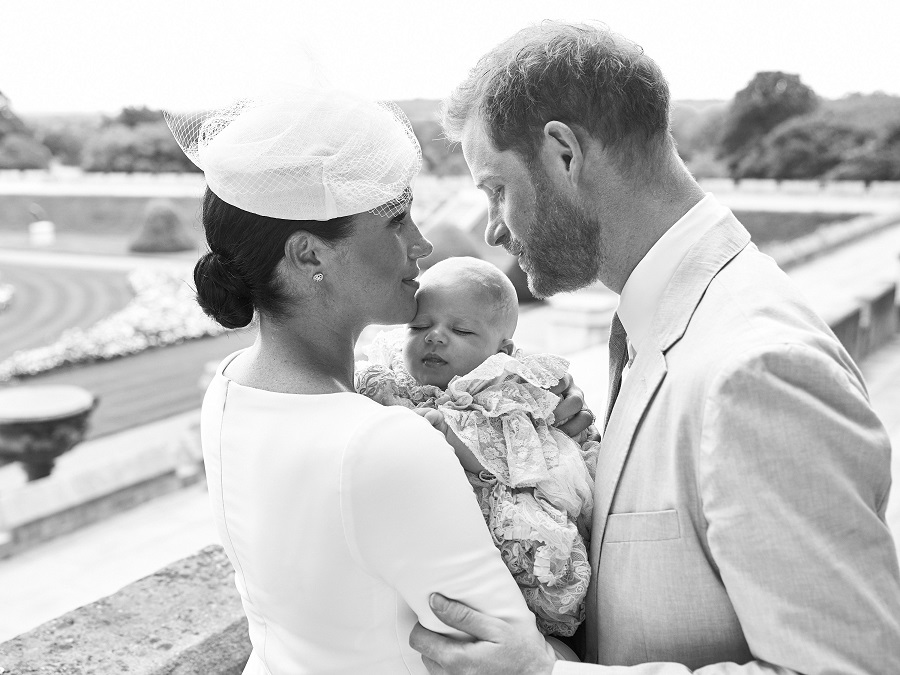 On Tuesday, October 15th, the Duke and Duchess of Sussex appeared at the WellChild Awards, an annual ceremony that supports seriously ill young children and those who care for them. There, Prince Harry spoke to the audience about life as a new parent. As he recalled attending the event with his wife last year, when the couple hadn't yet publicly announced Markle's pregnancy, he was overcome with emotion. Our hearts can hardly handle this.
"Last year, when my wife and I attended, we knew we were expecting our first child—no one else did at the time, but we did—and I remember…" he said, before welling up with tears, putting his head down as the crowd clapped and cheered.
He took a moment to collect himself, and then went on to talk about what it might be like if their future children experienced health challenges, and what it means to him to meet the young people who work with WellChild.
He added, "I remember squeezing Meghan's hand so tight during the awards, both of us thinking what it would be like to be parents one day," he went on. "And more so, what it would be like to do everything we could to protect and help our child should they be born with immediate challenges or become unwell over time.
"And now, as parents, being here and speaking to all of you pulls at my heartstrings in a way I could have never understood until I had a child of my own."
Prince Harry has been a patron of the organization since 2007, and Markle joined him for the first time at last year's awards, just weeks before announcing her pregnancy. While we always love seeing these two use their platform for good, it's especially heartwarming to see just how much it means to them to do so.
Don't mind us—we'll just be watching this on repeat with our box of tissues nearby.