Prince Harry and Prince William Are Commissioning a Princess Diana Statue
It will be revealed on a special date for their mother.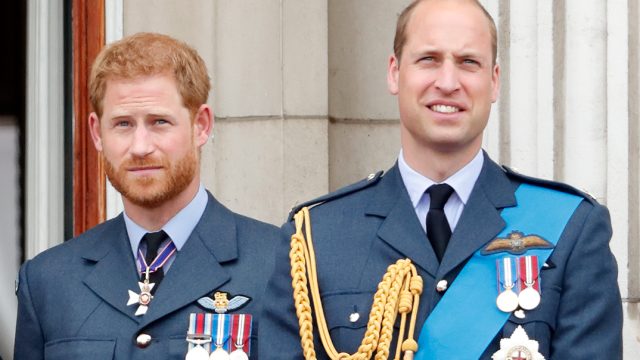 In 2017, Prince William and Prince Harry commissioned a statue of their mother, Princess Diana, and now that plan is one step closer to fruition. On Friday, the BBC reported the date the Princess Diana statue will be installed, and it's an important one. The statue will be put into place on July 1st, 2021, which would have been Diana's 60th birthday. 
The statue will stand in the Sunken Garden at Kensington Palace, which you may know as the picturesque garden where Prince Harry and Meghan Markle announced their engagement. It's also the garden that in 2017 was transformed into the White Garden in honor of the 20th anniversary of Diana's death. As for Kensington Palace, that's where Prince WIlliam and Kate Middleton live and was previously where Diana and Prince Charles raised their sons. Prince Harry and Meghan Markle also lived in a cottage at Kensington Palace before they moved to California with their son, Archie. 
The Diana statue is being sculpted by the artist Ian Rank-Broadley, who is known for his portrait of Queen Elizabeth II that appears on British coins. Not too shabby, huh?
William and Harry first commissioned the statue three years ago. "It has been twenty years since our mother's death and the time is right to recognise her positive impact in the UK and around the world with a permanent statue," the brothers said in a statement at the time. "Our mother touched so many lives. We hope the statue will help all those who visit Kensington Palace to reflect on her life and her legacy." 
When that statement was released, the hope was that the statue would be ready by the end of 2017. Clearly, it got pushed back, and the BBC reports that plans were further delayed due to the coronavirus (COVID-19) pandemic. 
There are, of course, numerous other memorials to Princess Diana in London. These include the Diana Memorial Playground at Kensington Palace and the Diana Memorial Fountain, which is in Hyde Park near Kensington. But, for anyone hoping to get a glimpse of the new statue, you'll have to wait a while longer. And for anyone looking forward to photos of what will likely be a public reunion of William and Harry, mark your calendars for next July.