Prince Harry explains that he shut down his emotions for 20 years after his mom's death
Our favorite royals — Prince William, Princess Kate, and Prince Harry — have already been changing the conversation when it comes to mental health in the U.K. and beyond, thanks to their organization Heads Together. But this charity is also personal for them, as Prince Harry showed by speaking about his mother's death and his own struggles with mental health.
In Bryony Gordon's "Mad World" podcast for Britain's The Telegraph, Harry opened up about Princess Diana's death. He specifically spoke about how he sought counseling as an adult to help him deal with the complex emotions that he had ignored for most of his life.
Although the death of Princess Diana was a tragedy that impacted the entire world, hearing one of her sons speak out now is not only heartbreaking, but incredibly inspiring. Because Harry, his brother, and sister-in-law, are normalizing mental health issues through Heads Together and candid conversations like this.
When Gordon asks Harry about his own mental health, he goes into the details of his life that would put a tremendous amount of stress on anyone:
"If you look back to the fact that I lost my mum at the age of 12 on the public platform of which it was and then everything else that happens with being in the spotlight and this sort of role and the pressures that come with it. And then going to Afghanistan and then having to — not having to — but then working in the personal recovery unit with all of the soldiers as well and taking on a lot of their issues, anybody would look at that and go, 'OK, there must be something wrong with you.'"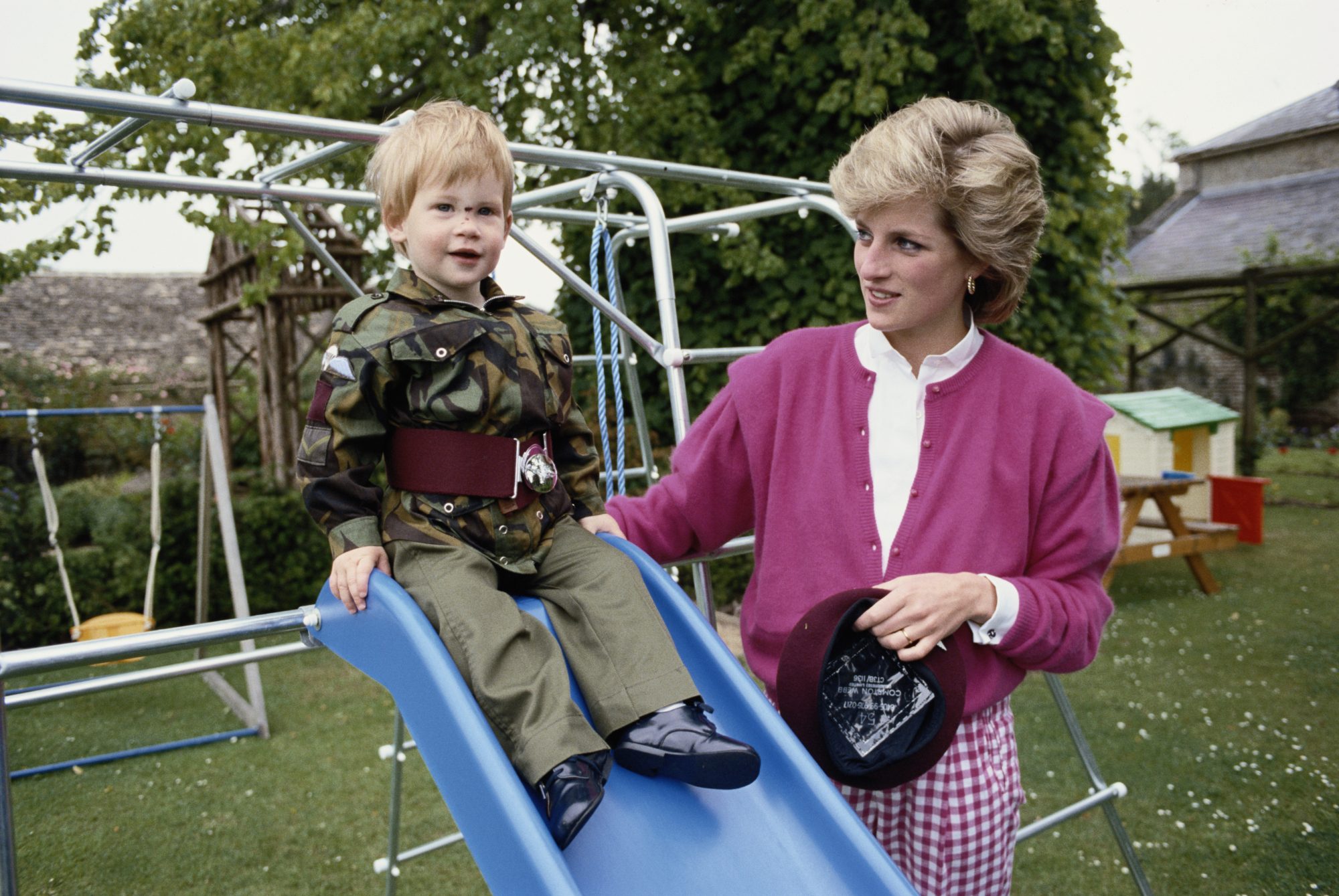 While Harry notes that many people who served in Afghanistan may suffer from post-traumatic stress disorder, he was lucky enough for that not to be the case. The real struggle for him in terms of mental health specifically goes back to his mother's death in 1997.
"I can safely say that losing my mum at the age of 12, and therefore shutting down all of my emotions for the last 20 years, has had a quite serious effect on not only my personal life but also my work as well."
"And then I started to have a few conversations and actually all of a sudden, all of this grief that I have never processed started to come to the forefront and I was like, 'There is actually a lot of stuff here that I need to deal with.'"
He went to therapy and unpacked years of avoiding the pain of losing his mother. Though it was two years of "total chaos," he has come out on the other side in a healthier mental state.
Although anyone being this open about a parent's death is valiant, such a public figure as Harry doing this is something that can honestly change lives.
As the young royals continue to destigmatize the conversation around mental health issues, we will continue to be in awe of their essential work. And with a conversation like this, Prince Harry showed that anyone, regardless of their status, can benefit from discussing mental health.