Prince Harry met Rihanna and they actually came together for a *super* important reason
We can't quite put our fingers on why this excites us so much, but Prince Harry finally met Rihanna, People reports. For some reason, this event caused all kinds of fangirlish thoughts to invade our minds instantly. For example, did Prince Harry morph into a shameless fanboy or was he able to maintain his royal composure in Rihanna's presence? They have that non-conformist thing in common, so something totally wild was bound to go down during Harry and Rihanna's Barbados meeting, right?
Well, not exactly. According to the Mirror, when the pair met in Barbados on Wednesday to commemorate the country's 50th year of independence, they attended the Golden Anniversary Spectacular Mega Concert together, then on Thursday, Rih and the prince took HIV tests together. That sounds kind of heavy-handed for an introductory meeting, but it's actually an awesome effort to spread awareness about safe sex practices on World Aids Day, which honestly makes us loves these two even more.
Here's the exact moment Prince Harry met Rihanna, which appears way calmer than we imagined: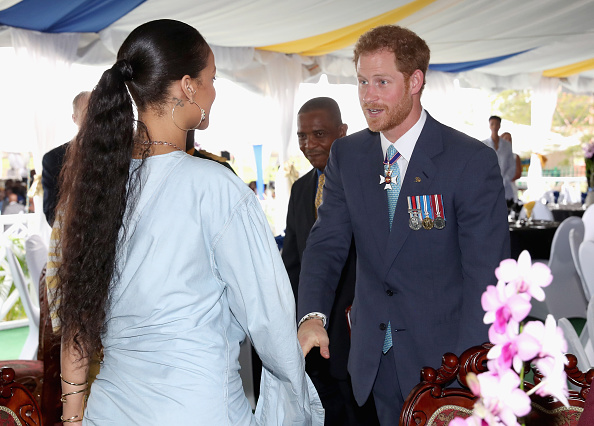 But it wasn't long before they were laughing and shooting the breeze like best buds: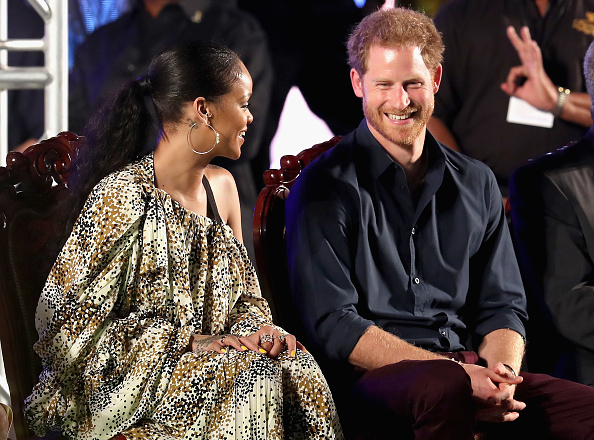 The Prince and Rih still made time to chill and get in a few laughs while getting tested the next day 'cause that's just how they do: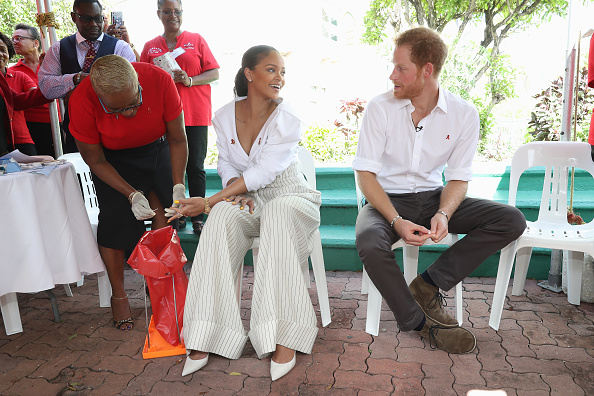 They also posed with volunteers from the HIV/AIDS awareness event.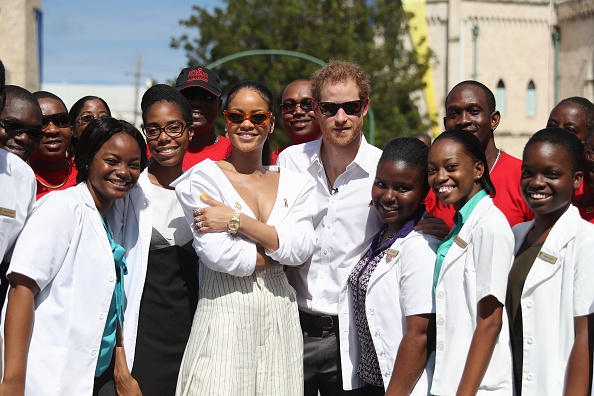 So, clearly these two are destined to be BFFs, right? The only thing that will make the prince and the pop star's friendship official are pics of of Rih chillin' with Harry's girlfriend Meghan Markle. Then, our lives will be complete.