These photos of Prince Harry and Meghan Markle playing with an adorable toddler will make your ovaries hurt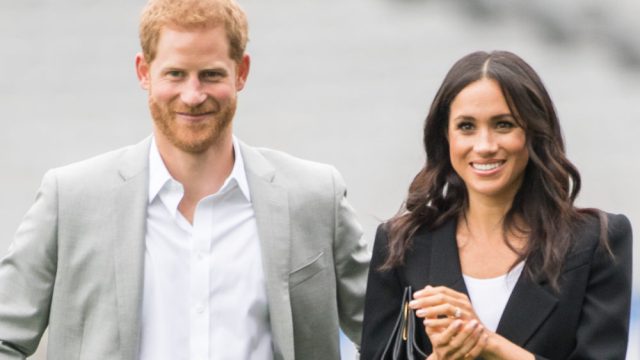 Prince Harry and Meghan Markle are on their first official visit to Ireland as a royal married couple…and we, in turn, have been following their every move. The newlyweds have been busy meeting with Irish President Michael D. Higgins and other Irish officials before visiting Croke Park museum, which houses Ireland's largest sporting organization, the Gaelic Athletic Association.
And if you thought they just checked out the museum's exhibits, think again: The Duke and Duchess went out onto the field to meet with athletes of all ages involved in community outreach projects in Dublin. Though they didn't participate in any of the traditional Gaelic sports, they did seem to have the best time with some of the youngest, tiniest players, and warning:t These photos will melt your heart.
By now, we're already well-aware of how adorable Prince Harry is with babies and kids (he's always been open about wanting kids of his own someday), but seeing Markle playing with little ones alongside him is making us swoon.
First, the couple kept things polite and professional, shaking hands and greeting some of the kids.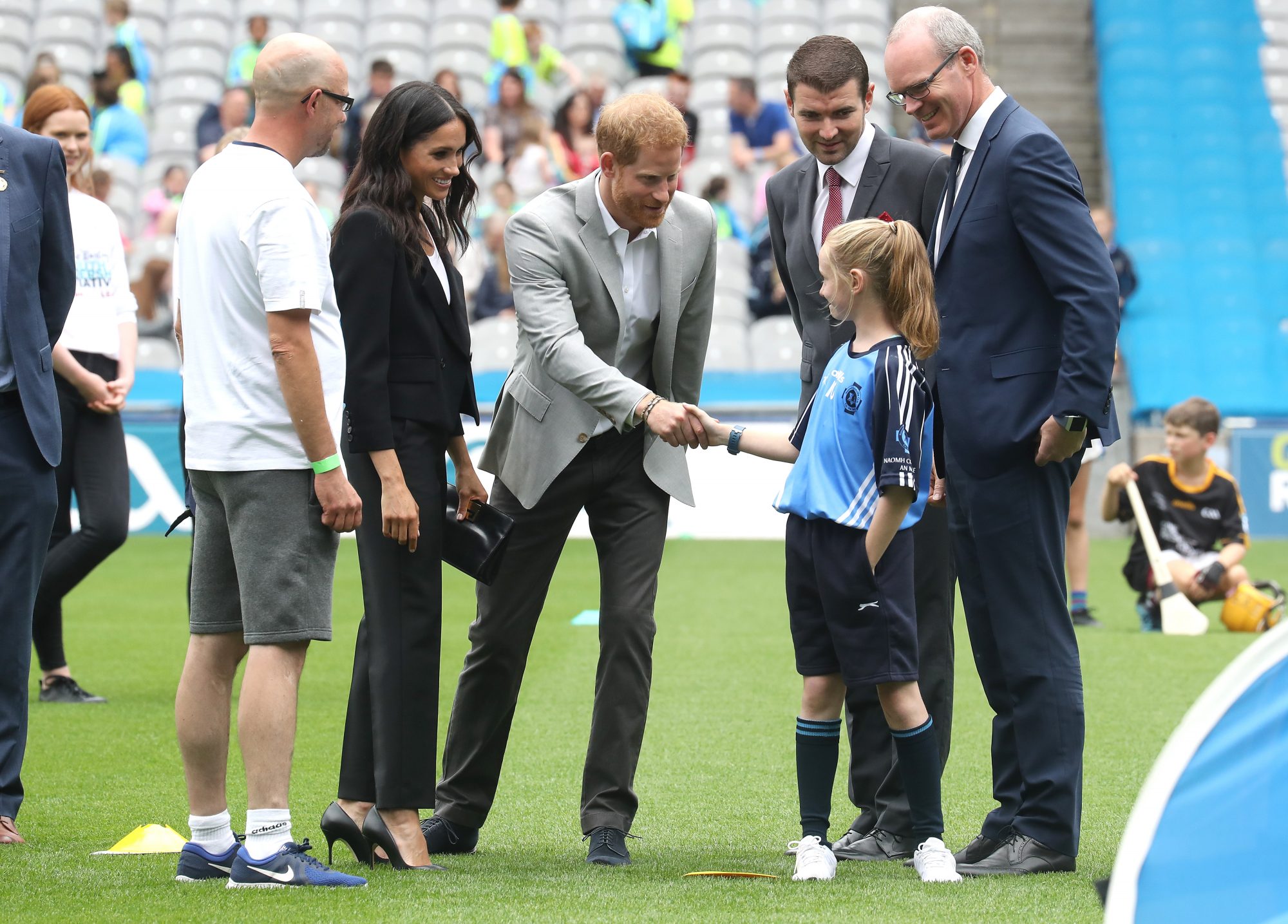 But then things got emergency-level adorable when a toddler gave Meghan a very sweet, "Oh hi there!"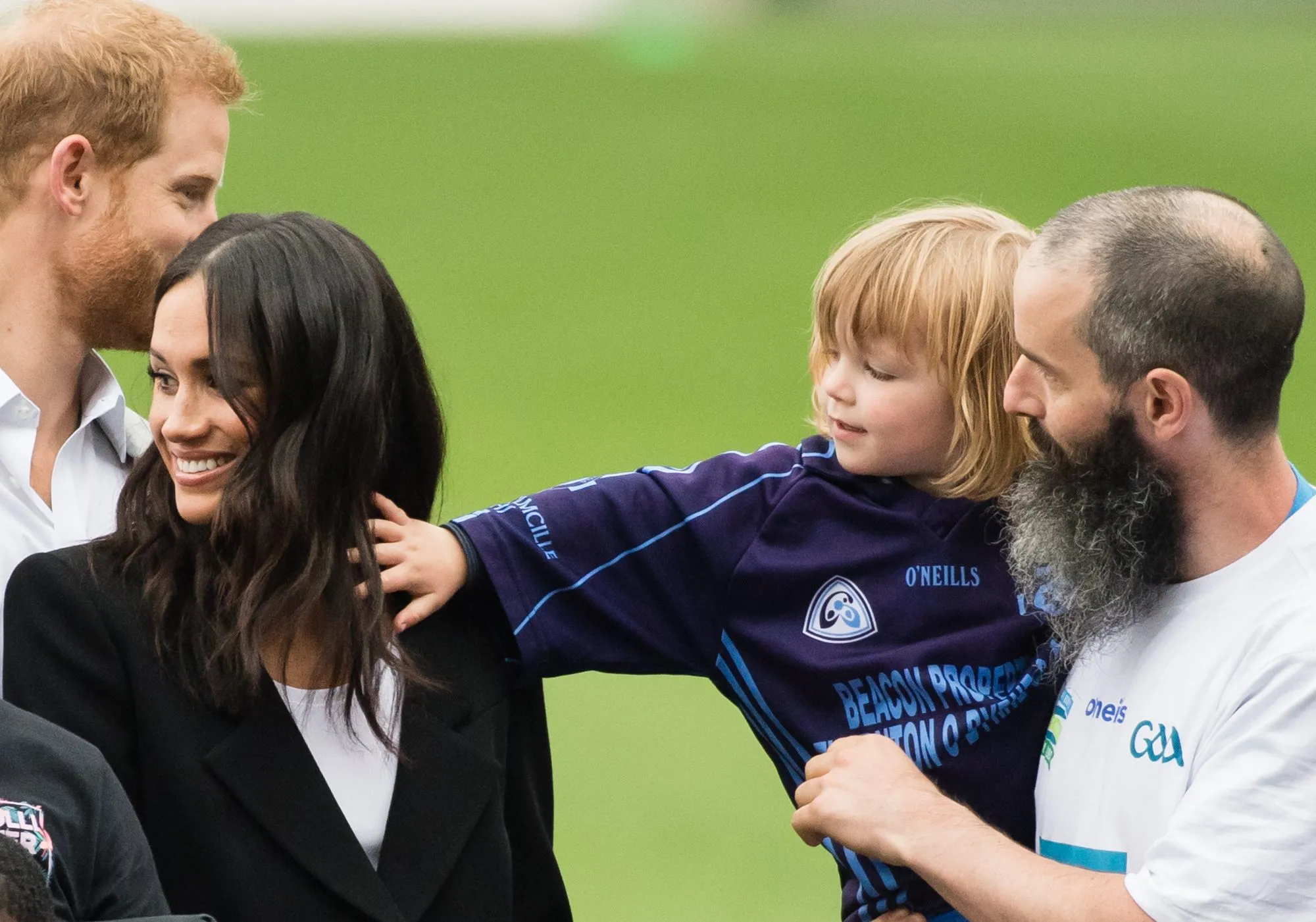 He wasn't going to let Meghan go without getting a proper introduction.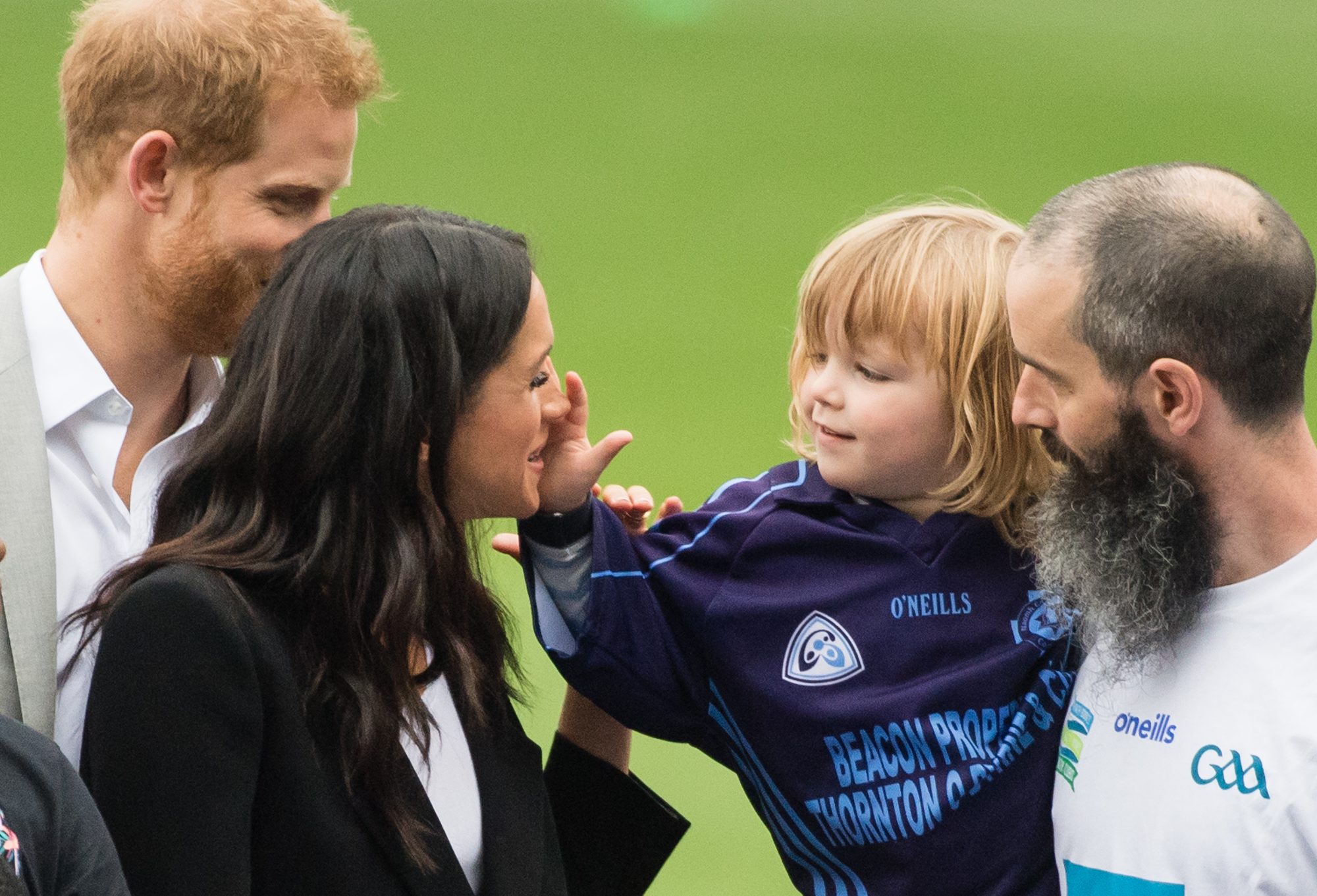 Prince Harry also got in on the fun, and our hearts can hardly handle this.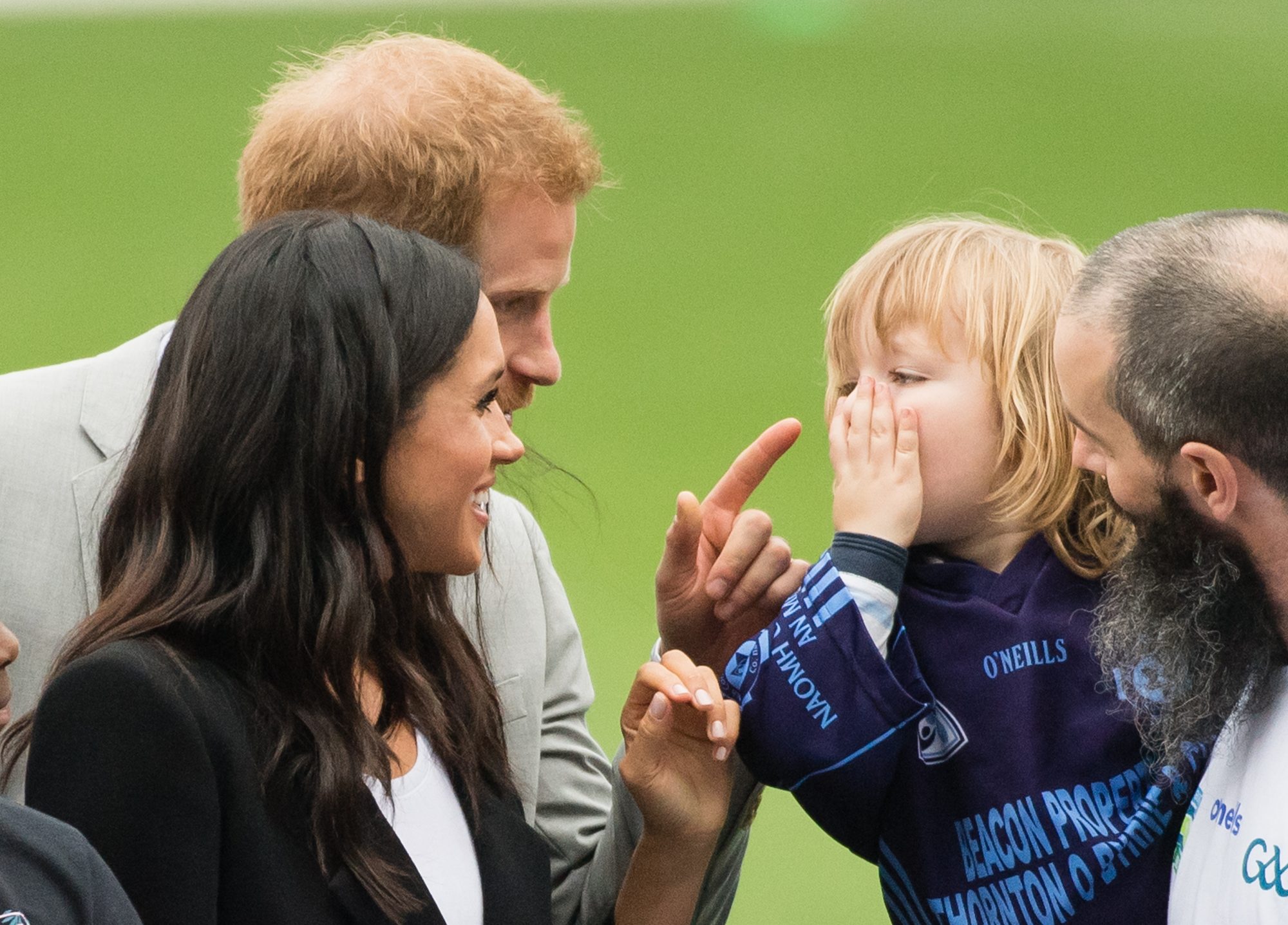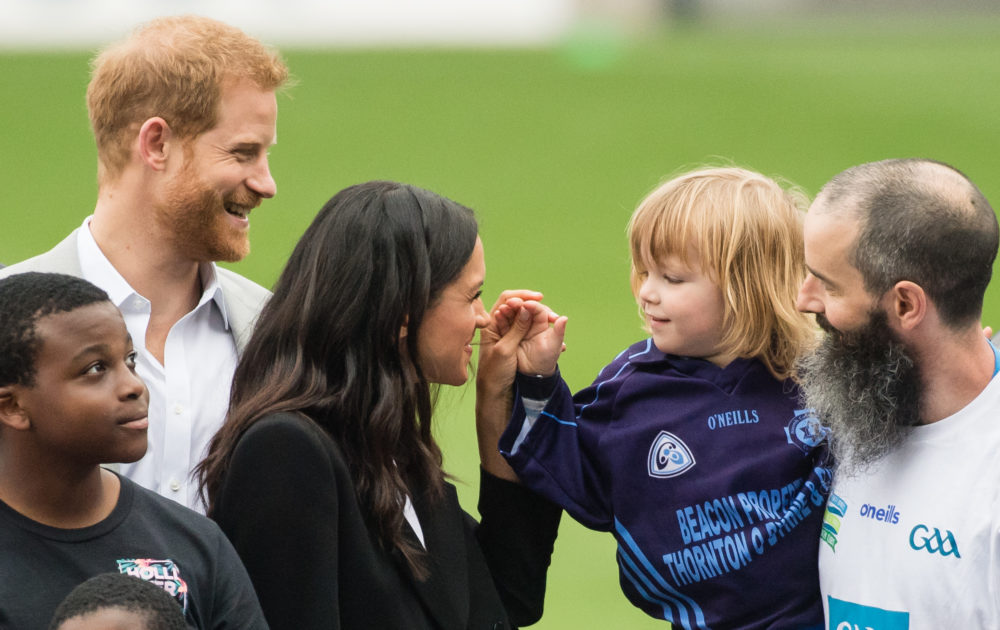 It seems like both the Duke and Duchess had a blast with the kids as they watched them play, spent time chatting, and took some seriously sweet group shots with their new pals.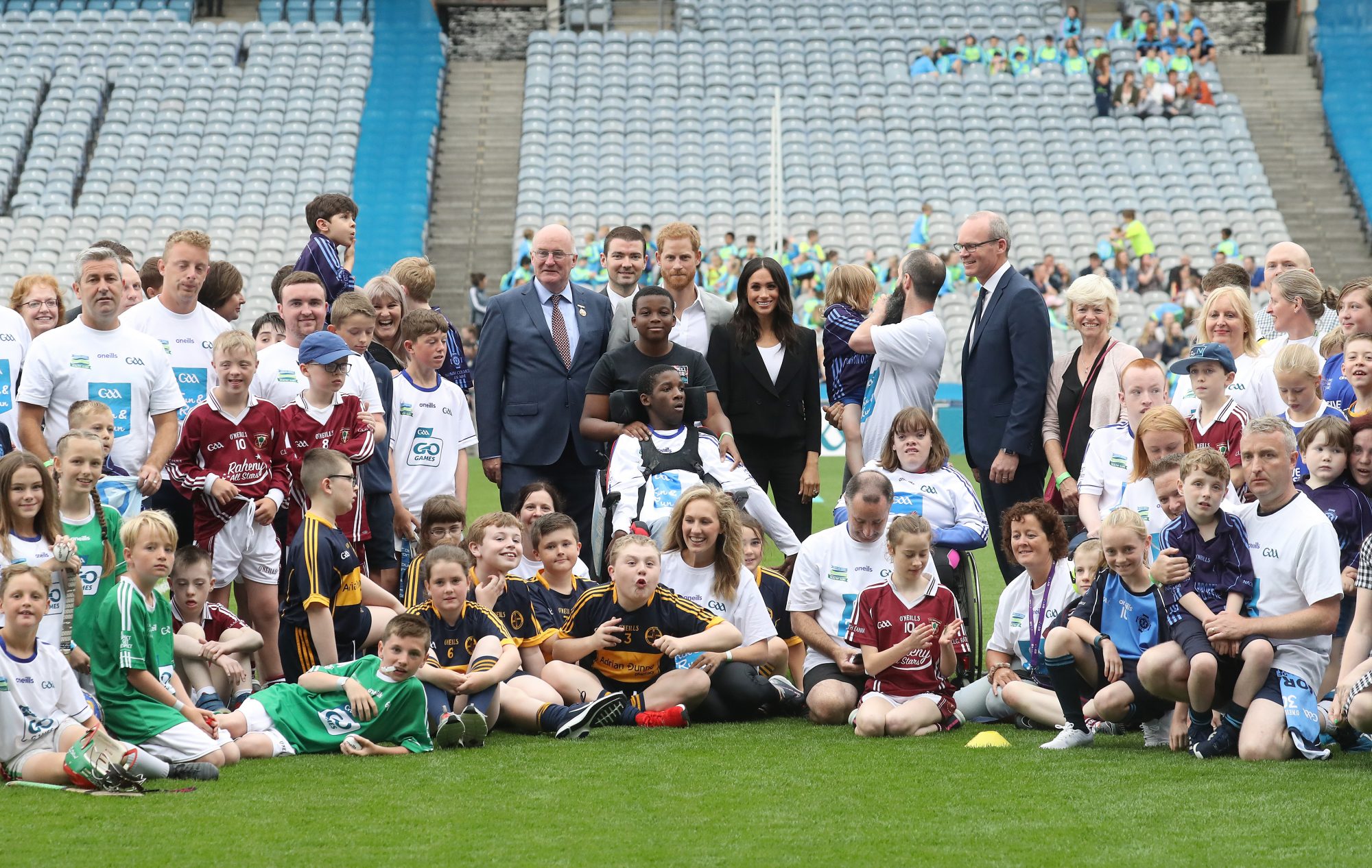 Here's hoping that everyone had a wonderful time. Now excuse us while we fawn over the above photos for approximately the next 12 hours.