You won't be able to look away from this life-size Prince Harry and Meghan Markle cake
You may have stayed up all night to watch Prince Harry and Meghan Markle's royal wedding on May 19th, but really, you're not an aficionado until you've baked a life-size cake of the duo. British baker Lara Mason did just that with her 280 pound confection…and you won't be able to look away from this.
Mason spent over 250 hours creating a "showstopper" cake of the royal pair for the Cake International show in Birmingham, England on November 2nd. As Australian news site news.com.au notes, Mason used 300 eggs, over 100 pounds of icing, and chocolate ganache for Markle's hair. In an interview with The Mirror, Mason said she was inspired to create the cake ahead of the royal wedding. "It was my biggest challenge to date; the faces were the hardest part and half-way through I worried I didn't have any likeness at all." She added, "I'd love to do a royal baby in the future."
Here's a closer look at the Prince Harry and Meghan Markle cake, which stands at about 6 feet tall.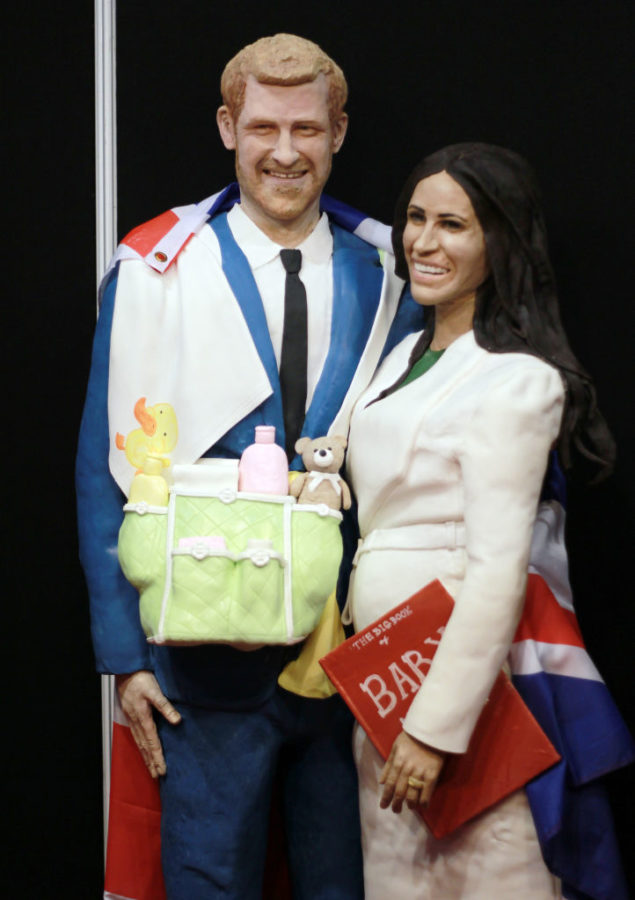 Isn't it…something?
The elaborate dessert isn't Mason's first foray into sculpting royal family members from cake. The British baker has created the likes of Prince George, Princess Diana, and Queen Elizabeth II in the past.
She told The Mirror, "I've done Prince George, the crown jewels, as well as a corgi, so this was kind of a natural progression for me." Mason has also tried her hand at Daniel Radcliffe as Harry Potter.
Ahead of the royal wedding, Mason took to her official Facebook page to share the insane process.
We can't stop staring.