Prince Harry and Meghan Markle showed some serious PDA, and we're swooning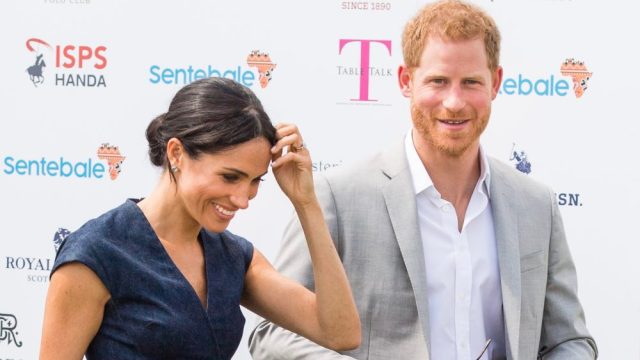 Be still our royal-loving hearts: Today, July 26th, the Duke and Duchess of Sussex (aka Prince Harry and Meghan Markle) showed some rare PDA after Harry played in a polo match for charity.
People.com reported that Harry was playing with the Sentebale St. Regis team in Berkshire, England, and Meghan was there to cheer him on. Sentebale is the charity that Prince Harry founded in 2006 to help children infected with HIV and AIDS in Botswana and Lesotho, and several notable polo players participated in the event.
The PDA — which appeared in the form of a lingering kiss on the mouth — occurred after Meghan presented Harry with a trophy honoring his work and performance.
Here's the moment that has everybody talking (and yes, swooning):
Here it is, live-action:
Meghan wore a denim blue Carolina Herrera dress for the occasion with her hair pulled back in a low, no-nonsense bun (sporting the same nude heels she wore for her engagement photo shoot, no less).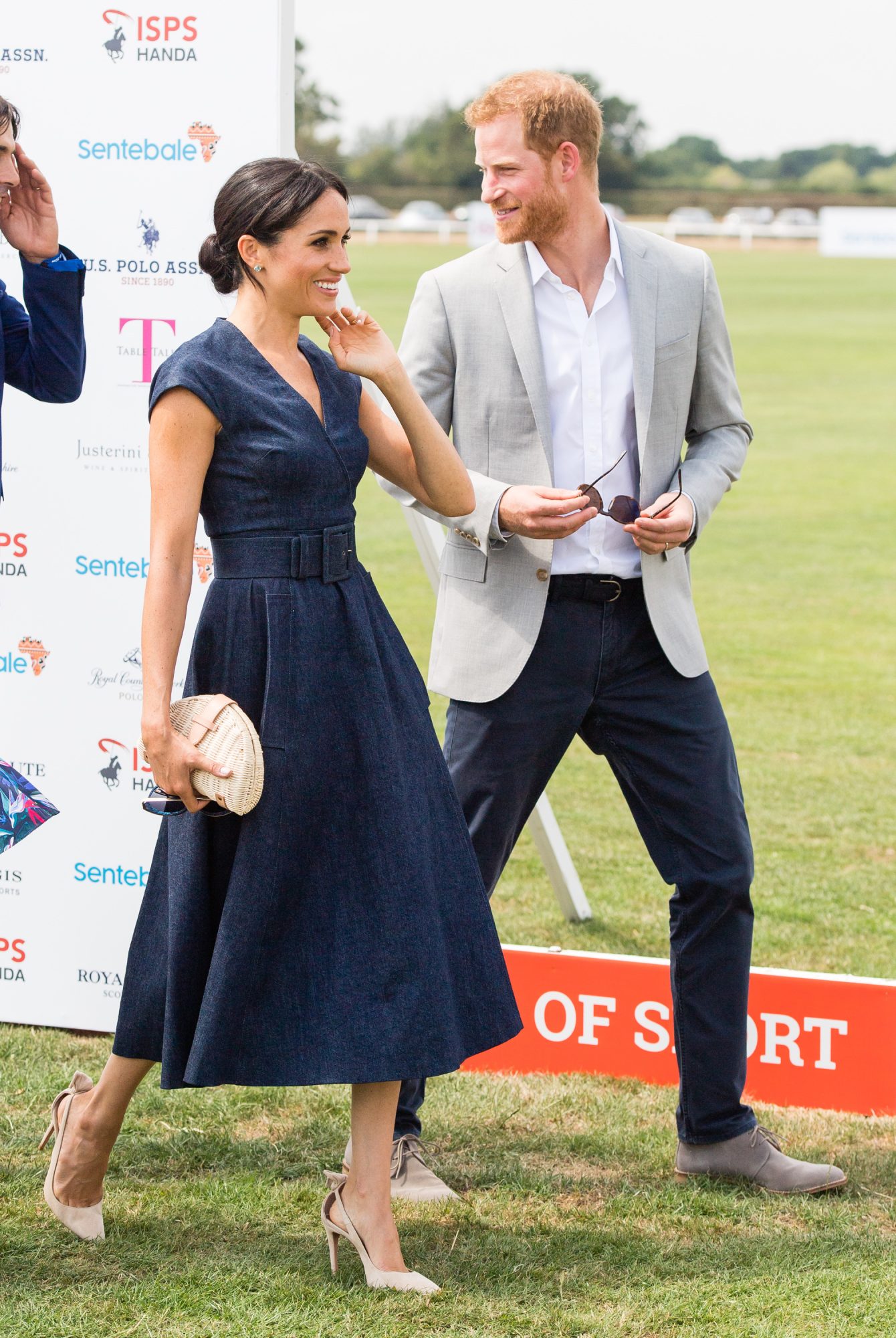 Now, more PDA pics, please.