Prince Harry just recreated a famous photo of his mom, Princess Diana, and now we're melting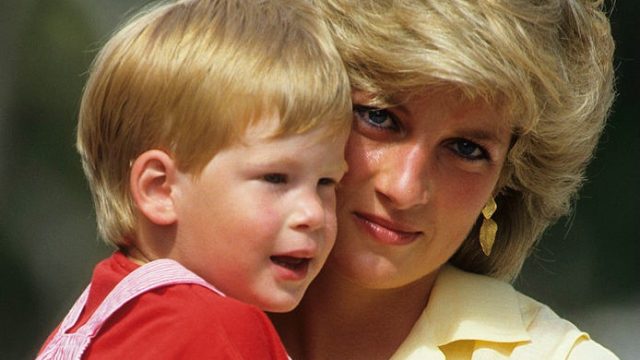 We're going to go ahead and call it. 2017 is the Year of Prince Harry.
January isn't even over, and he's already taken his girlfriend Meghan Markle on the most dreamy romantic getaway we could imagine, pledged to save endangered black rhinos from extinction and taken an important stand for mental health alongside Prince William and Princess Kate. Since Queen Elizabeth II announced plans to cut back on her royal engagements this year, the younger royals are stepping up to the plate. And we're here for it! (Because we're generally in favor of anything that gives us more Prince Harry in our newsfeed. OBVIOUSLY.)
Yesterday, Harry went for a run through London with The Running Charity, Britain's very first running program for homeless and at-risk youth. Ready to hit the streets, he met with teens and charity organizers at the Depaul hostel in Willesden Green beforehand.
The location of the meeting had special meaning for Harry because his mother, Princess Diana, helped open the home for vulnerable and homeless teens back in June 1995.
When Prince Harry arrived at the hostel yesterday morning, he noticed a photograph of his mom hanging on the wall. The framed pic showed Diana posing with a group of young people on the shelter's staircase.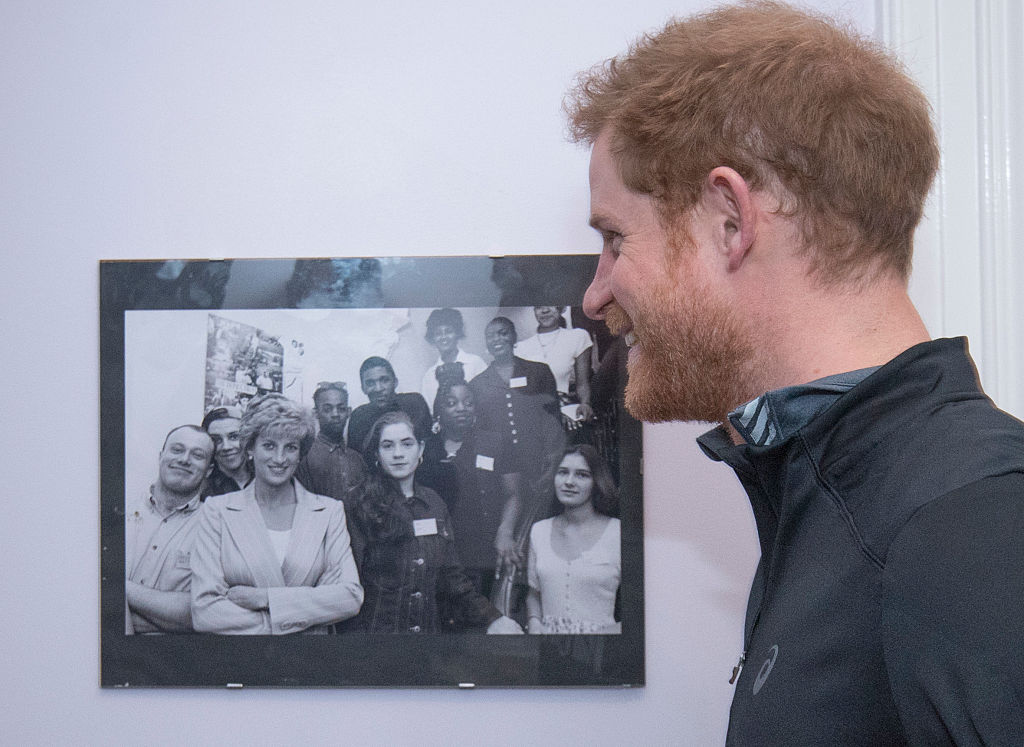 Just seeing Prince Harry smile at this photo is enough to give us a serious case of the feels. But brace yourselves…there's more.
Harry recreated the photo by posing in the same spot, with the same arms-crossed posture as his mom, surrounded by current residents of the hostel.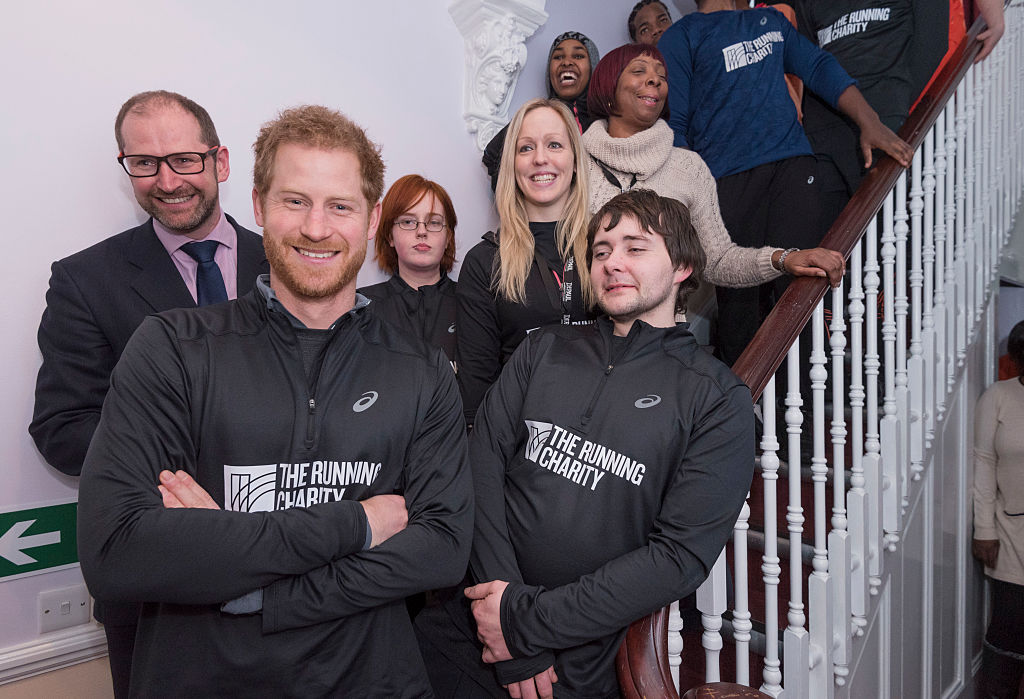 *sniffle*
According to Martin Houghton-Brown, the U.K. chief executive of the Depaul group of hostels, Princess Diana not only helped open the shelter, but she also came back to visit with residents at a later time. He told People, "She really connected with the young people, and returned in a private capacity to play ball games with them."
Princess Diana, known as The People's Princess, was famous for her charity work and the way she connected with people from all walks of life, particularly those in need. By all appearances, Harry is most definitely his mother's son. He's started his own charity, Sentebale, in Lesotho, Africa, and has spoken openly about wanting to honoring his mom's legacy by carrying on her important work. Princess Diana was killed in a tragic car accident in Paris when Prince Harry was only twelve years old.
After Harry's visit yesterday, Alex Eagle, founder of The Running Charity, said, "The prince observed that a lot of young people who use our charities have been let down in the early stages of life and that their success is defined by how they pick themselves up."
Well done, Prince Harry. And if you feel like going for another run anytime soon, give us a call. We're down.
BRB. Off to buy running shoes.