5 Shocking Takeaways From Prince Harry's '60 Minutes' & ITV Interviews
The Duke of Sussex is telling it all ahead of the release of his memoir 'Spare.'
We can't believe it ourselves either, but Prince Harry's kettle is still piping hot. While promoting his forthcoming memoir, Spare, which publishes Jan. 10, the Duke of Sussex appeared in two nationally televised interviews during which he spilled the royal family tea and revealed his hopes for a reconciliation with his relatives across the pond.
Ahead of his memoir's release, Harry discussed some of the biggest revelations disclosed in Spare with 60 Minutes' Anderson Cooper and ITV's Tom Bradby individually. Harry also cleared up some of the miscommunications that have since arisen from he and wife Meghan Markle's Oprah interview as as their Netflix docuseries.
No one was off limits. Harry touched on nearly every senior royal member including King Charles, Queen Camilla, Prince William, and Kate Middleton. Harry's mother, the late Princess of Diana, was also a hot topic of discussion.
RELATED: 5 Bombshell Revelations from Prince Harry's Memoir 'Spare' Everyone Is Talking About
In case you didn't catch the explosive interviews, here are the most shocking takeaways from Harry's appearances on 60 Minutes and ITV.
1. Harry asked for "proof" of his mother's death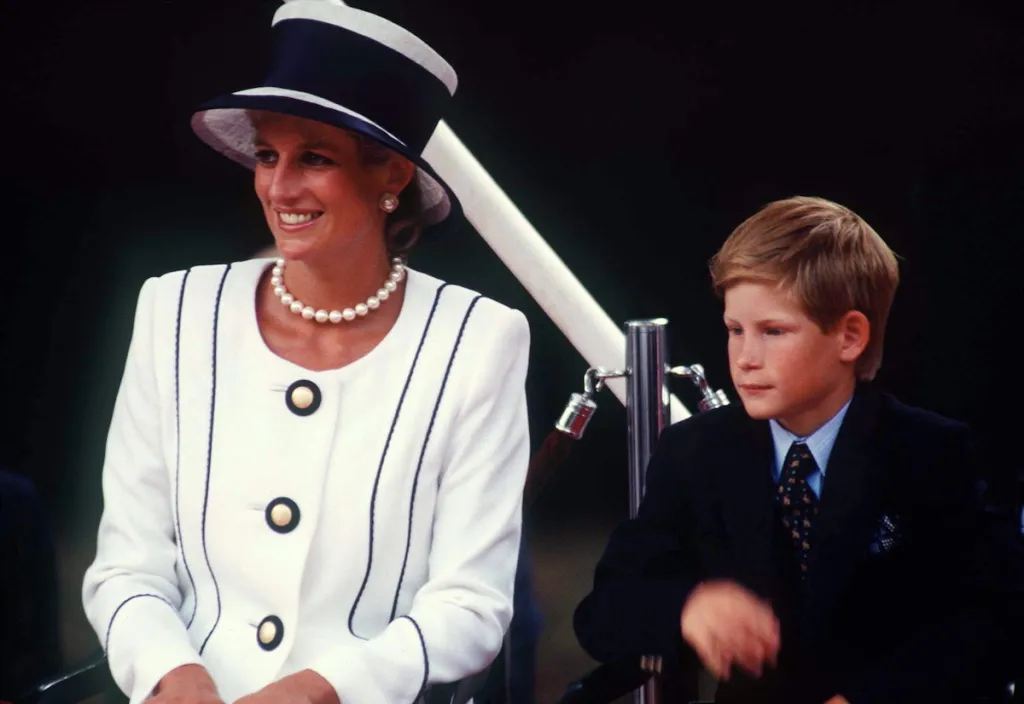 Eight years after losing his mom in a horrific car crash, Harry, then 20, asked to be shown the 1997 police report. His reasoning for requesting the files was because he wanted "proof" of how and when she died, he told Cooper during his 60 Minutes interview, per Fox News.
"Proof that she was in the car. Proof that she was injured. And proof that the very paparazzi that chased her into the tunnel were the ones that were taking photographs – photographs of her lying half dead on the back seat of the car," Harry explained.
Harry noted that the last thing his mom saw before her life was taken was a camera flash. "The pictures showed the reflection of a group of photographs taking photographs through the window, and the reflection on the window was – was them," he said.
Upon accessing the photos, Harry was counseled by a private secretary to refrain from looking at photos taken after the initial collision.
"All I saw was the back of my mum's head – slumped on the back seat. There were other more gruesome photographs, but I will be eternally grateful to him for denying me the ability to inflict pain on myself by seeing that. Because that's the kinda stuff that sticks in your mind forever," he continued.
2. Harry believes Camilla "sacrificed me on her personal P.R. altar"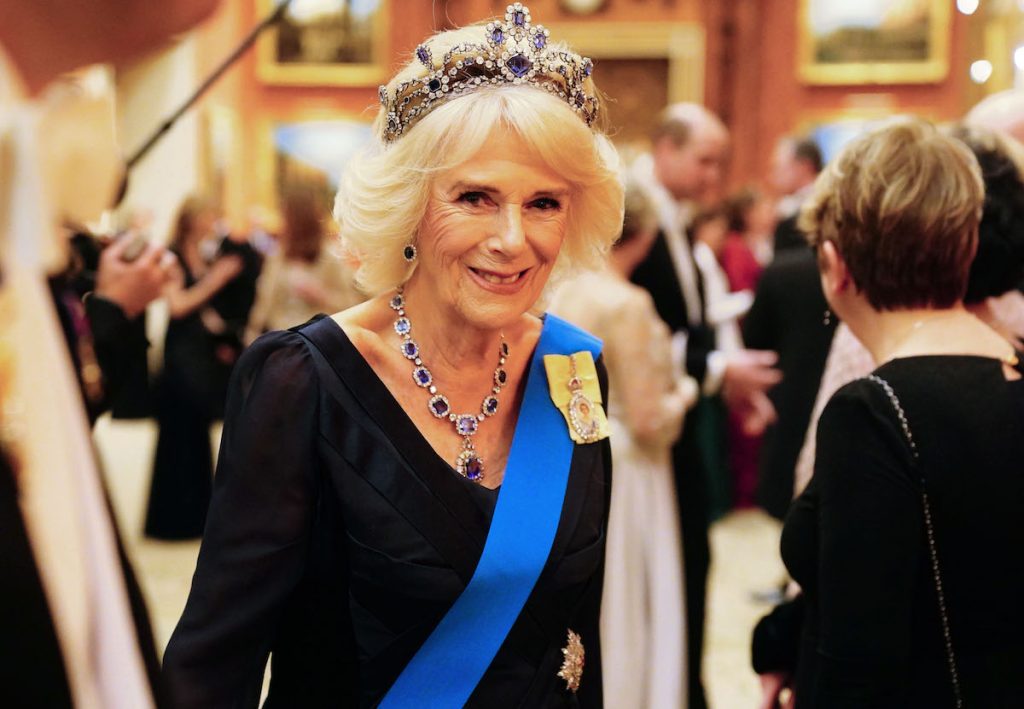 Not only did Harry and William ask their father to forgo marriage with Camilla Parker Bowles, but he said Camilla "sacrificed me on her personal P.R. altar" at the expense of needing to "rehabilitate her image."
"We didn't think it was necessary. We thought that it was gonna cause more harm than good and that if he was now with his person, that – surely that's enough," he told Cooper of his dad's marriage to Camilla, per CNN.
Made out to be the "villain" by the UK tabloids, Camilla, Harry explained, was more than willing to exchange insider information to better her image and relations with the people via the press.
"If you are led to believe, as a member of the family, that being on the front page, having positive headlines, positive stories written about you, is going to improve your reputation or increase the chances of you being accepted as monarch by the British public, then that's what you're gonna do," he explained.
3. The "Royal Fab 4" was forced by the UK press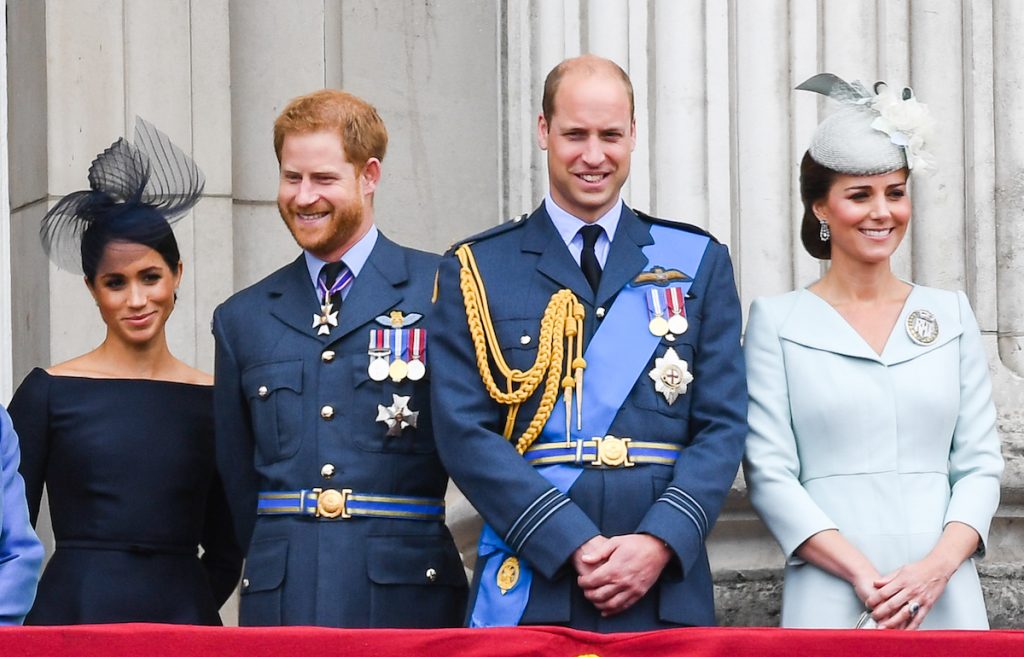 William, Kate, Harry, and Meghan, the four best friends anyone could ever have…if only that was the case. Speaking with Bradby, Harry revealed the quad's nickname, "Royal Fab 4," was one they never asked for, but rather something the "British press created — which they could then dissect," per People.
"The idea of the four of us being together was always a hope for me," he told Bradby. "Before it was Meghan, whoever it was gonna be, I always hoped that the four of us would get on, but very quickly it became Meghan versus Kate. And when it plays out so publicly, you can't hide from that."
This eventually led to a competition between the sisters-in-law, Harry explained. He added that the palace would display tabloids and newspapers daily, so ignoring the headlines wasn't really a privilege they had. Describing he and Meghan as "the new kids on the block," Harry said it came across as if they as a couple were "stealing the limelight" from William and Kate when in fact it wasn't a "limelight [they were] asked to be put in."
4. Harry is tired of succumbing to the family motto of "never complain, never explain"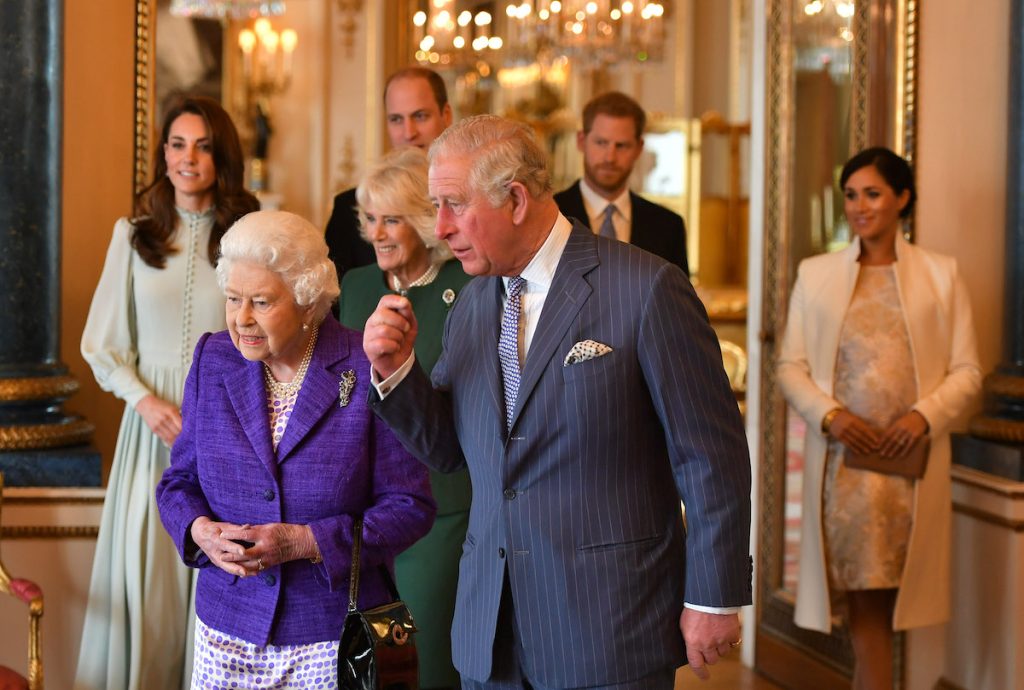 In both interviews, Harry adamantly spoke out against the royal family's motto of "never complain, never explain" — an expectation he and Meghan have been held to for all their royal life, up until their move to California.
"And what people have realized now through the Netflix documentary and numerous stories coming out over the years is that that was just a motto. There was a lot of complaining and there was a lot of explaining," Harry explained to Bradby as to why he's comfortable airing out his family's dirty laundry, per People.
"We're six years into it now and I have spent every single year of those six doing everything I can privately to get through to my family. And the thing that is the saddest about this, Tom, is it never needed to be this way. It never needed to get to this point," the Duke of Sussex continued. "I've had conversations, I've written letters, I've written emails, and everything is just, no, you, this is not what's happening. You are imagining it.' And that's really hard to take."
Harry noted that had his family listened to their pleas and concerns, there's a chance he and Meghan along with their kids could still be working royals.
5. Queen Elizabeth's funeral was not the "really good" family reunion the public hoped it would be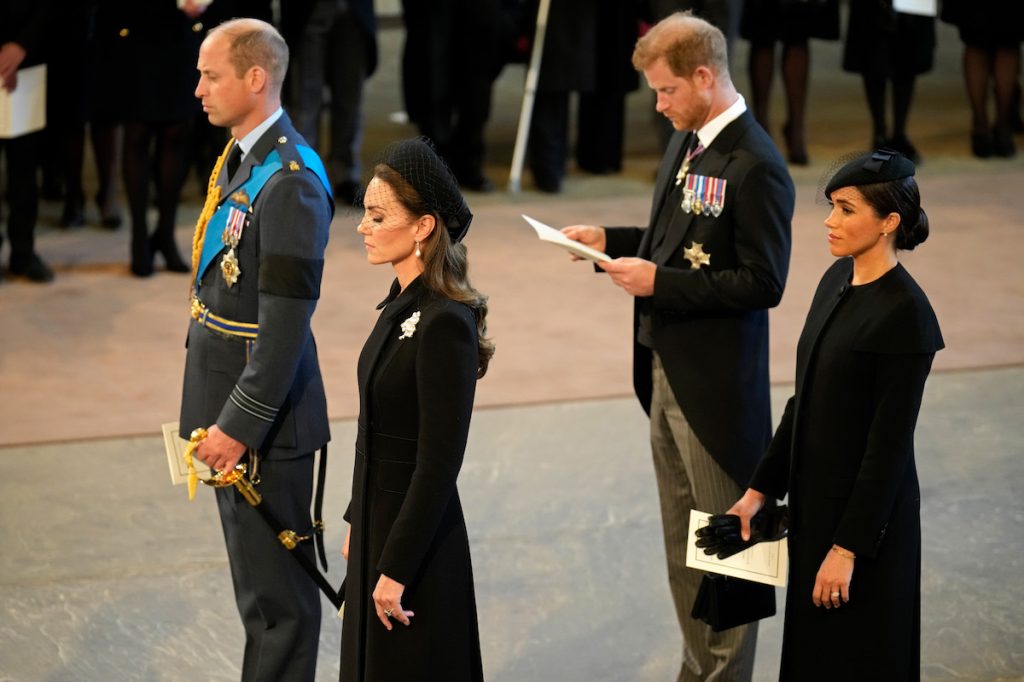 Despite feeling "really happy" for his grandmother for having "completed life" and reuniting with her husband, Harry recalled his grandmother's funeral as a "horrible" family reunion.
"The last moment that we were together was during, you know, our – or the Queen's funeral," Harry told Bradby, as reported by the Mirror. "And that, in my mind – and I think globally people felt the same, was a really good opportunity to bring the family together."
He continued, "Um, but the day that she died was – was – was just a really, really horrible reaction from my family members and then by all accounts, well certainly from what I saw and what other people probably experienced was they were on the back foot and then the briefings and the leaking and the planting. I was like 'We're here to celebrate the life of granny and to mourn her loss, can we come together as a family?' But I don't know – I don't know how we collectively – how we change that."
In his 60 Minutes interview, Harry revealed that he wasn't included in the royal family's travel plans to Balmoral Castle in Scotland to see Queen Elizabeth in her final moments. When Harry finally did arrive via his own means of transport, the Queen had already passed.
After much anticipation, Spare hits shelves on Tuesday, Jan. 10. If you're looking for more royal content, the Duke and Duchess of Sussex's docuseries, Harry & Meghan, is now streaming on Netflix.
Emily is a NYC-based freelance entertainment and lifestyle writer — though, she'll never pass up the opportunity to talk about women's health and sports (she thrives during the Olympics).
Read more