Prince Harry just reunited with his 98-year-old "favorite Aussie," and the pics will make you melt
Prince Harry and Meghan Markle are currently touring Australia in their first overseas trip as a married couple, and while greeting fans in the Land Down Under, the Duke and Duchess of Sussex encountered Harry's "favorite Aussie."
According to news.com.au, Harry previously met 98-year-old widow Daphne Dunne in 2015 and 2017. Both times, the pair engaged in lengthy conversation, causing Dunne to be deemed Harry's "favorite Aussie." On October 16th, Dunne caught up with Harry again—and got to meet the Duchess of Sussex for the first time.
"I was looking for you earlier and hoped you'd be here, it's so good to see you again, Entertainment Tonight reported Harry said upon seeing Dunne.
According to ET, Markle was also excited to meet her husband's fan.
"I'm so glad I got to meet you ," Markle said. "Harry has told me all about you and your special bond. It's so lovely you came to see us, thank you."
Dunne congratulated the couple on their big royal baby news, even giving them a card. Markle then said she hoped Dunne would get to meet their baby someday.
"Hopefully next time we'll have our little one with us," Markle said.
"Harry is a wonderful man, and I'm so happy he has found happiness," she told the Evening Standard.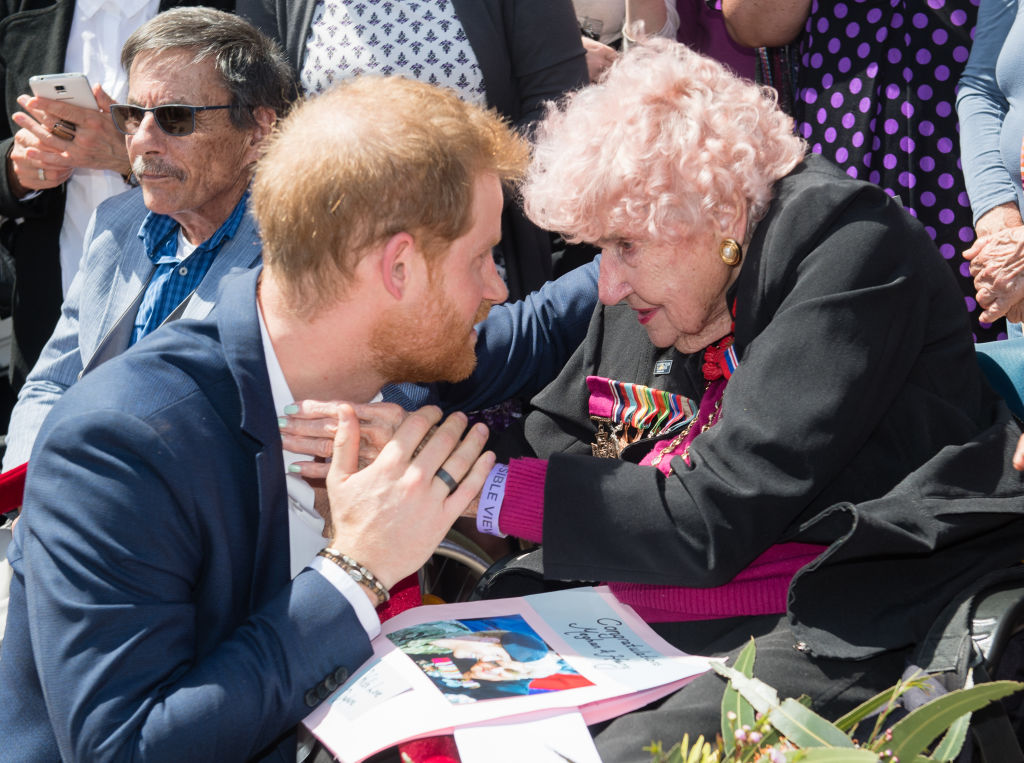 News.com.au reports that Harry first met Dunne when he spotted her wearing a Victoria Cross that belonged to her late husband, who died while fighting in World War II. Two years later, a photo of the pair chatting in the rain captured the public's hearts.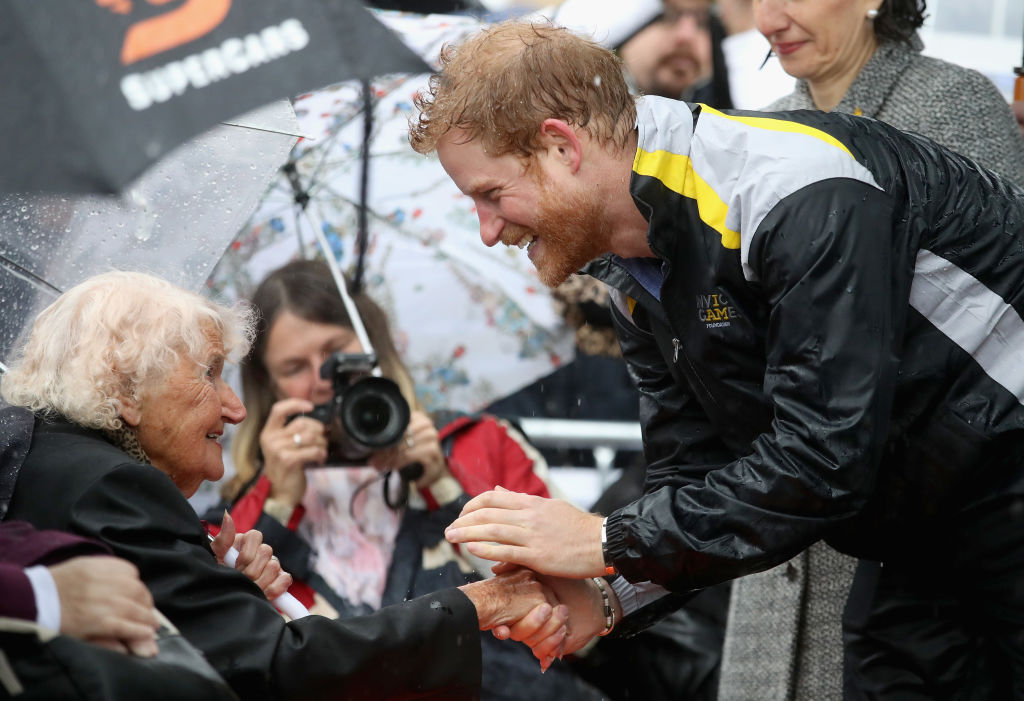 We can't wait to see Harry and Dunne's next reunion—royal baby in tow!