Prince Harry is all of us rocking out onstage at a Coldplay concert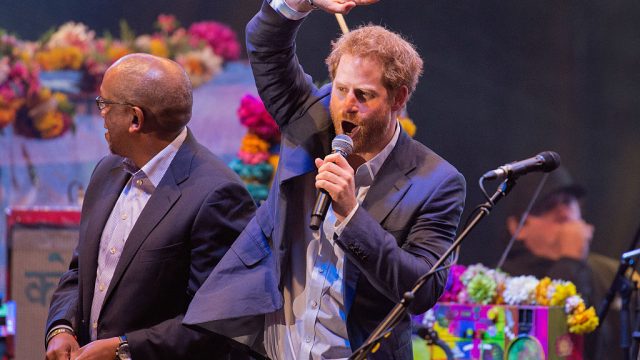 While we all love Coldplay, we don't all get the chance to host them essentially in our backyard. If you're Prince Harry, however, that just happened. H celebrated by hopping up onstage at Kensington Palace and fangirling (fanboying?) out — and the pictures are adorable.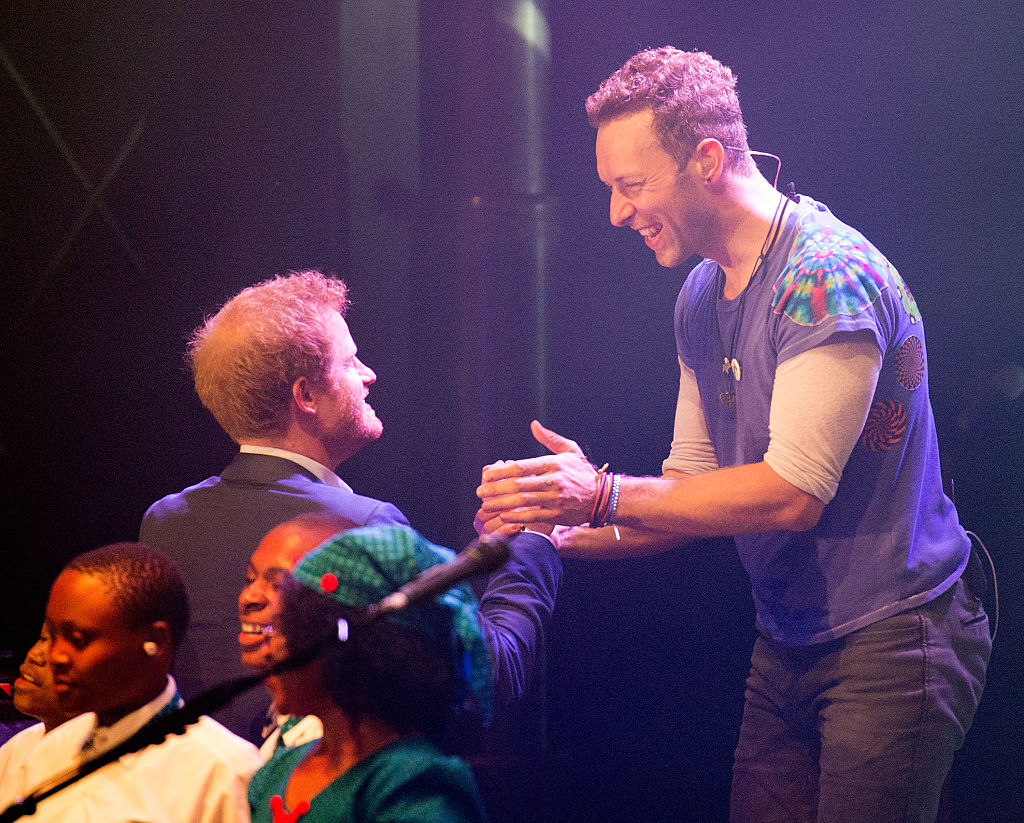 He wasn't just there to party with Chris Martin. The concert itself was organized by Sentebale, Prince Harry's charity that raises money for those affected by HIV/AIDS. This is one of many engagements the prince has ahead of him in order to shine a spotlight on this important issue after Kensington Palace announced the initiative earlier this week, according to Pink News.
Held on the Palace's East Lawn, the concert sat directly behind a statue of Queen Victoria, for which Harry apologized, saying she was "surely the only person who has ever had their back to Coldplay." He later added that he was also certain she would have big a big fan of Coldplay were she around to hear their music, but it seems like Harry is a big enough fan for both of them.
The finale was when the real magic happened. The Prince, joined by Sentebale co-founder Prince Seeiso of Lesotho and a 12-strong choir from the southern African kingdom, all got up on stage to sing along to Coldplay's hit "Up & Up." We're not sure who in that combo is luckier.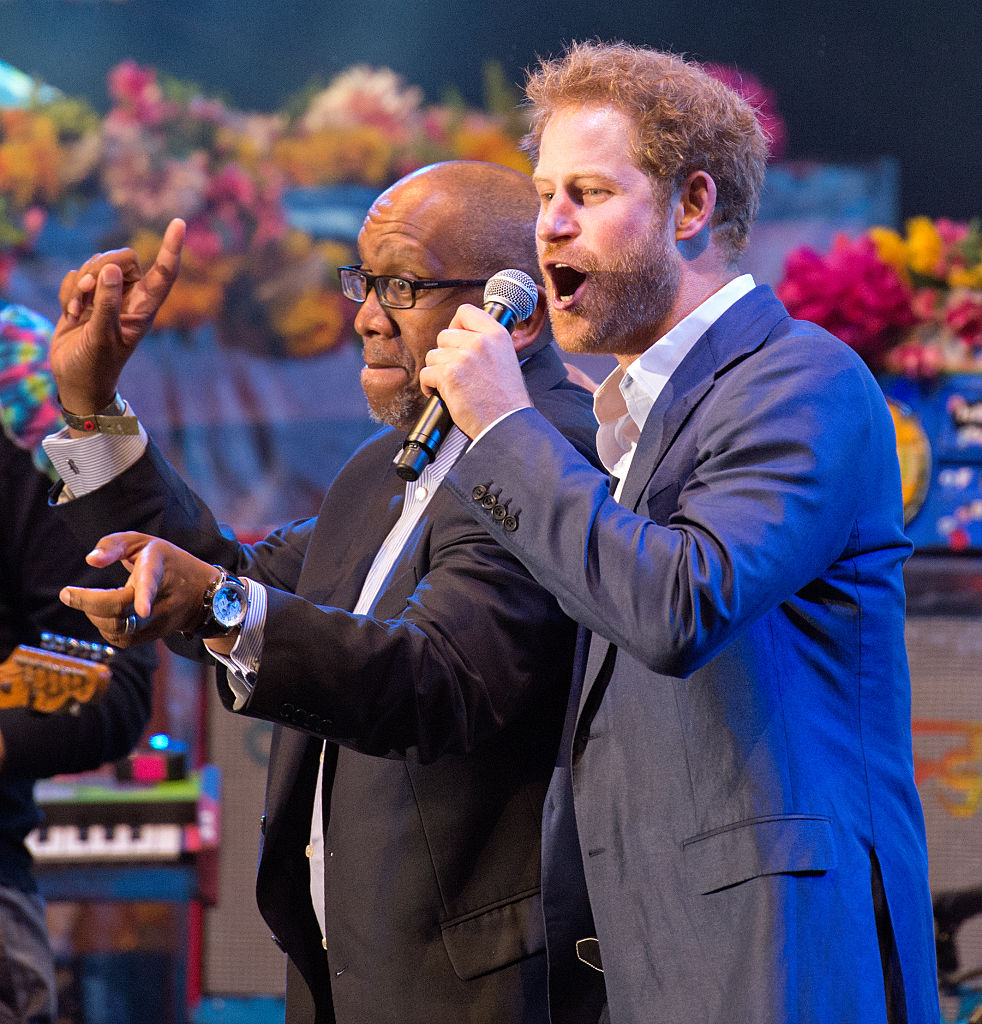 Prince Harry's next stop is Durban, South Africa for the 2016 International Aids Conference . . . and we're sure Coldplay will be stuck in his head the entire time.