Prince George is the spitting image of Prince William in his adorable 5th birthday portrait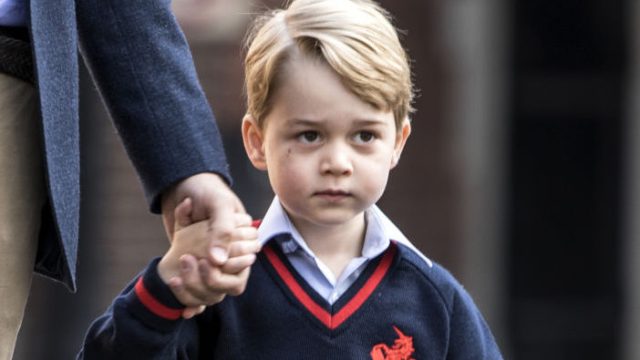 Happy birthday, Prince George! The adorable royal turned five on Sunday, July 22nd. To honor the occasion, Kensington Palace released a new official portrait of the little prince. And he looks exactly like his dad, Prince William. Royal photographer Matt Porteous shot the picture in the garden of Clarence House after the christening of George's baby brother, Prince Louis, on July 9th. George is positively beaming in his new portrait; he looks more and more like his dad every day.
And seriously, where has the time gone?
"The Duke and Duchess of Cambridge are very pleased to share a new photograph of Prince George to mark his fifth birthday," Kensington Palace shared on Instagram. "Thank you everyone for your lovely messages."
We can't get over Prince George's birthday portrait, and neither can the internet. Less than 24 hours after Kensington Palace posted the photo, it reached over 1 million likes on Instagram. George's adorable grin is definitely worth a million likes. We have no doubt that he's going to grow up and be just as dapper as his dad.
Can Prince George get any cuter? Here's his adorable fifth birthday portrait.
Here's his fourth birthday portrait from last year.
So much has changed in a year.
And here's Prince George's 3rd birthday portrait from 2016.
Blue is definitely his color.
We hope you have a great birthday, Prince George. We can't wait to see what adorable pictures of you the coming year has to offer us.