The price of Nike's self-lacing sneakers revealed, and yeah, they're *definitely* going to cost you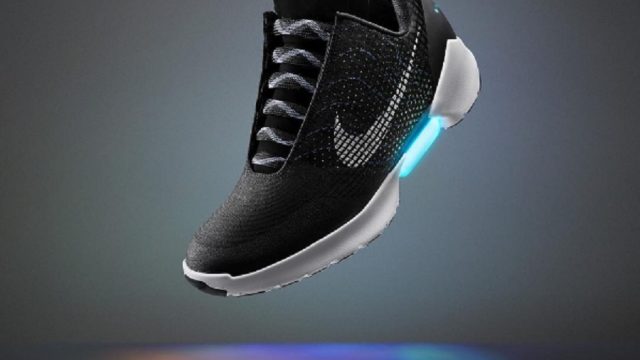 If you ever dreamed of dressing like Marty McFly, the time to sport Back to the Future-inspired fashions is mere weeks away. Since Nike unveiled its tech-meets-fashion HyperAdapt 1.0 earlier in the year, we hope you've been saving your coins because the self-lacing sneakers will cost you a pretty penny.
How much is that exactly? Think expensive, but slightly less pricey than the $895 pair of Louboutins that almost wrecked Zendaya's feet on the red carpet. Fine, we'll stop teasing now and give it to ya straight: Gizmodo reports that the highly anticipated self-lacing sneakers will go for $720 when they drop on Dec. 1.
Um…wow. So, clearly the price of these kicks will test the loyalty of die-hard Back to the Future fans and shoe lovers who *so* badly want present reality to reflect the coolness of the film's futuristic dystopia. Like, who knew laziness cost this much?!
https://www.instagram.com/p/BDCpubNgUcy
But as the saying goes, beauty is pain and fashion is beauty (or something like that), so we have a feeling that for many folks who want to rock these shoes, the choice between owning a pair or paying a credit card bill and buying groceries for the month just got that much more difficult.