The price markup on most diamond rings will probably stun you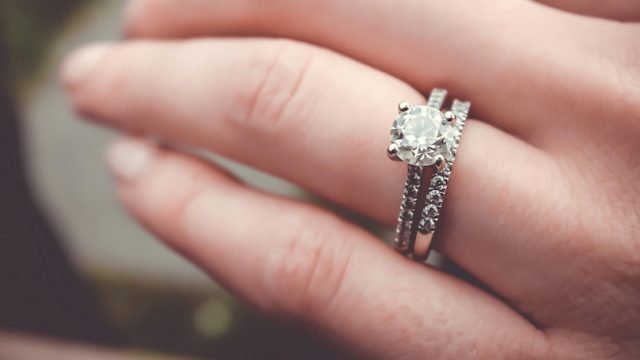 Ever since we became aware of the many ethical dilemmas surrounding the sourcing of certain diamonds, we've been wary about wanting one of our very own. Leonardo DiCaprio starred in a movie about them, Kanye West has sung about them, and now, a YouTuber is cracking down on ridiculous diamond markups at some of the top stores in New York.
Jacob from I Want What It's Worth, recently took a trip to four of NYC's hottest jewelry stores — Tiffany and Co., Harry Winston, Van Cleef, and Cartier — armed with a hidden camera and showed us exactly how much top jewelry stores up-sell their products. https://www.youtube.com/watch?v=FxJD5x_DWaQ
When Jacob visited each store, they all claimed to be the top jeweler in the world but were very secretive when it came to the dimensions and photography of the rings. But Jacob was armed with a plan to get the proper statistics on diamonds from each store. At each of the four stores, he asked to see a solitaire ring, which is a single diamond around a platinum band. While none of the employees want him to take photos of the diamonds, they're even more insistent he not take a photo of the tags.
Jacob then returned to his office to do the math and see exactly how marked up each diamond was. The markups ranged from 253% to 336%.
Whoa.
What's more, he noted that the exact same quality of diamond could be found for significantly cheaper at…Costco!
While it's always disappointing having our illusions shattered (hola Breakfast at Tiffany's fans!), Jacob was able to drive a point home that name brand doesn't always mean better quality. So flash that Costco engagement ring because it's both stunning and appropriately-priced!