Thigh Chafing Is Annoying AF—Here's How to Prevent and Treat It
Because chafing shouldn't get in the way of warm weather fun.
We've been dying to ditch our jeans and step into shorts for months now. But with warm weather fun comes a not-so-fun side effect of frolicking around in the heat: chafing. Whether it happens on your inner thighs, armpits, or even nipples when going braless (which we often do in the summer), chafing sucks, no matter how you spin it.
Chafing is caused by friction and moisture, so anyone sweating and moving around (aka, all of us in the summertime) is prone to chafing. "Chafing is a condition caused by too much friction caused by skin rubbing together on skin or clothing," says cosmetic chemist Ron Robinson of BeautyStat. "To prevent chafing, use products formulated to address the need for lubrication in these areas as well as those that keep the area dry (as wet areas can exacerbate the issue)."
As anyone who has ever experienced thigh chafing can attest, this sensation is supremely unpleasant—especially if you chafe and then sweat, as the salt in your sweat burns. Turns out, there are ways to prevent this uncomfortable experience. If you notice you experience thigh chafing after you work out, dermatologist and RealSelf Contributor Michele Green, M.D says you're probably not wearing the right workout clothes. Your athletic wear should be made from a material that can absorb moisture, and they shouldn't be too restrictive.
Next, look to your grooming habits: For example, your body lotion could be making your skin sensitive, which can exacerbate chafing. Lastly, if you know you're going to be in a situation where chafing is likely to happen (say, wearing shorts during a super hot, sweaty day), use an anti-chafing cream as a preventative measure.
Below, read dermatologists' tips for how to prevent chafing and how to treat chafing after the fact.
How to prevent chafing:
1. Wear the right clothing.
"Cotton takes a long time to dry and can result in the fabric rubbing against your skin and causing painful chafing," board-certified Miami dermatologist of Riverchase Dermatology Dr. Lucy Chen tells HelloGiggles. "Therefore, you should avoid wearing cotton when exercising or sweating. Also, wear loose pants or moisture-wicking shorts to avoid inner thigh sweat."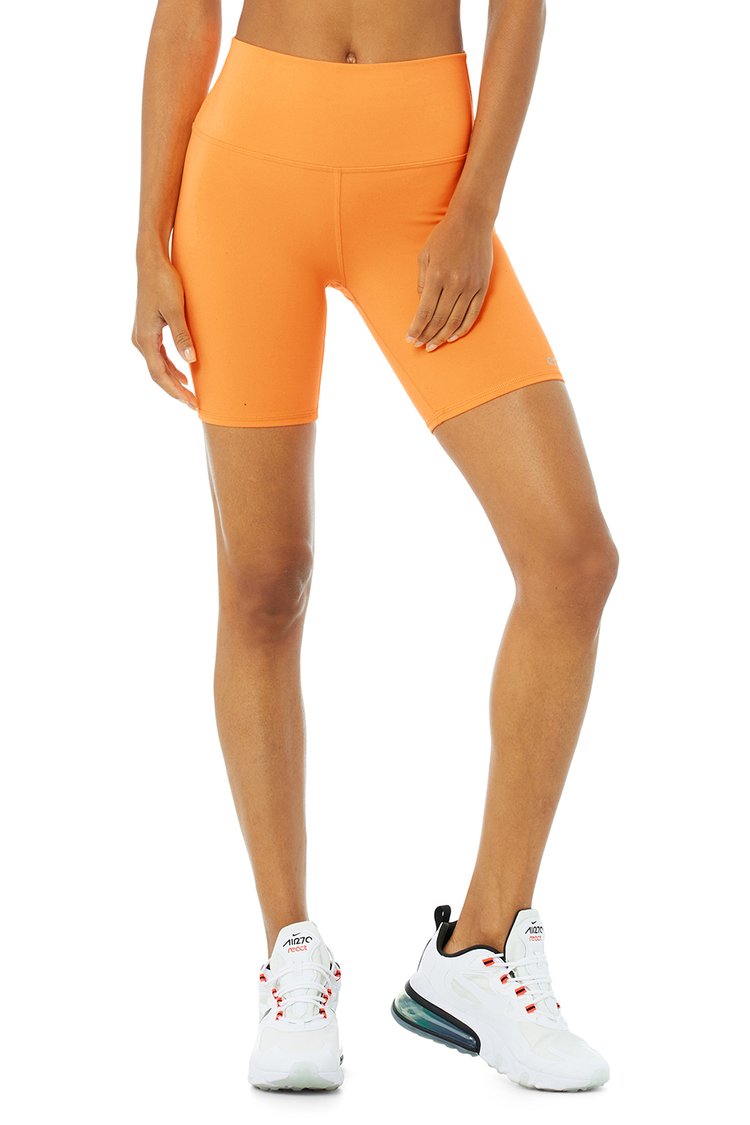 Alo Yoga High Waist Biker Short
$56
Shop it
Alo
Alo is a celeb-loved activewear brand (notably, worn by the Hadid and Jenner sisters), and these biker shorts have a moisture-wicking technology that's comfortable and perfect for exercise.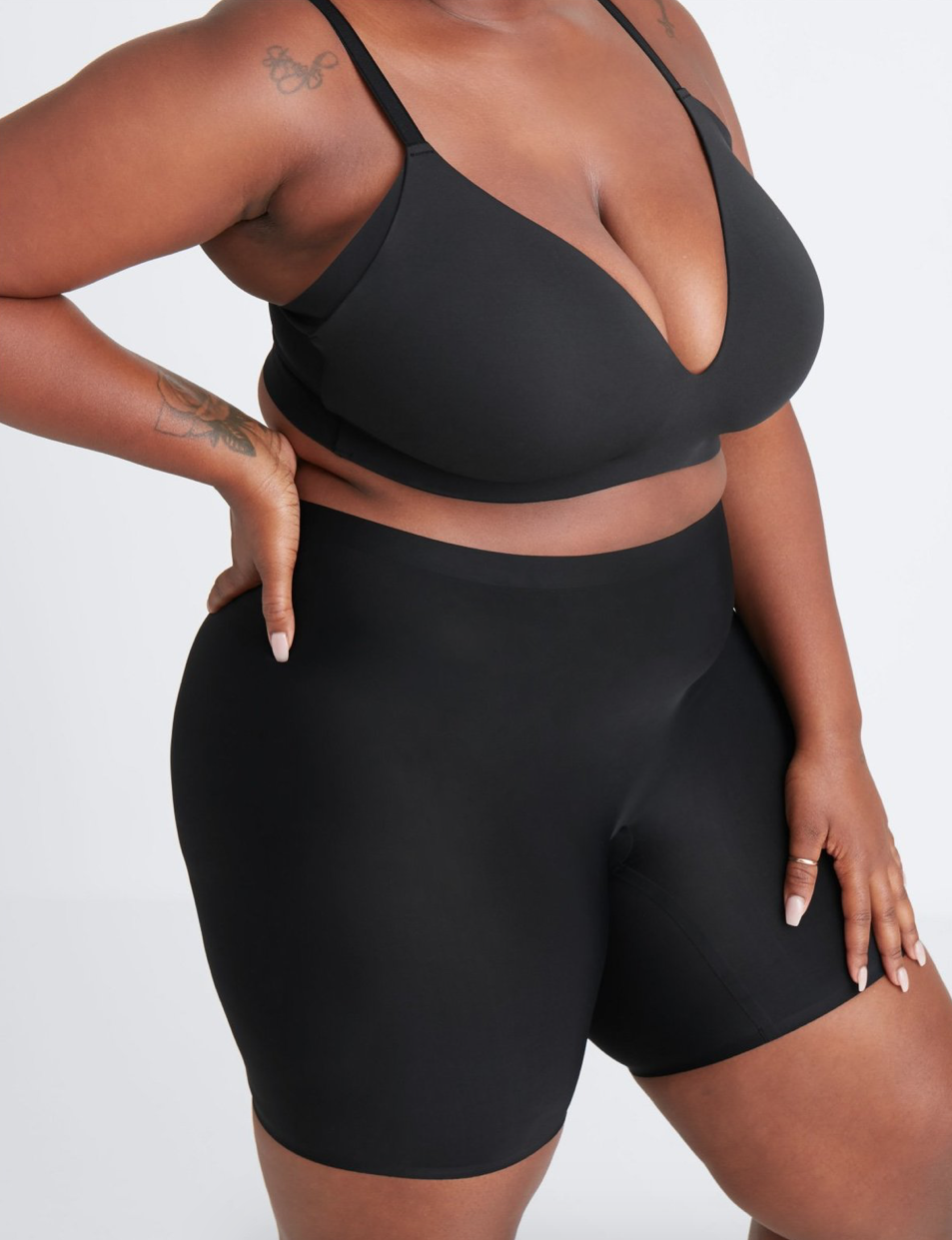 Save yourself from thigh chafing with these non-compression shorts which come in six shades. The lightweight fabric eliminates sweat and chafing under dresses.
2. Use a powder gel.
Powder gels are effective in preventing thigh chafing before you start sweating. "Add a powder gel to the inner thighs to reduce moisture accumulation," Dr. Chen says.
Monistat Care Chafing Relief Powder Gel
Shop it
Amazon
3. Lubricate with balms and creams.
"Lubricating around the area with anti-chafing balms can keep friction at bay," Dr Chen explains. This stick from Megababe is super soothing thanks to a blend of aloe, vitamin E, and grapeseed oil—a major step up from putting deodorant between your legs like we used to do when we were in high school.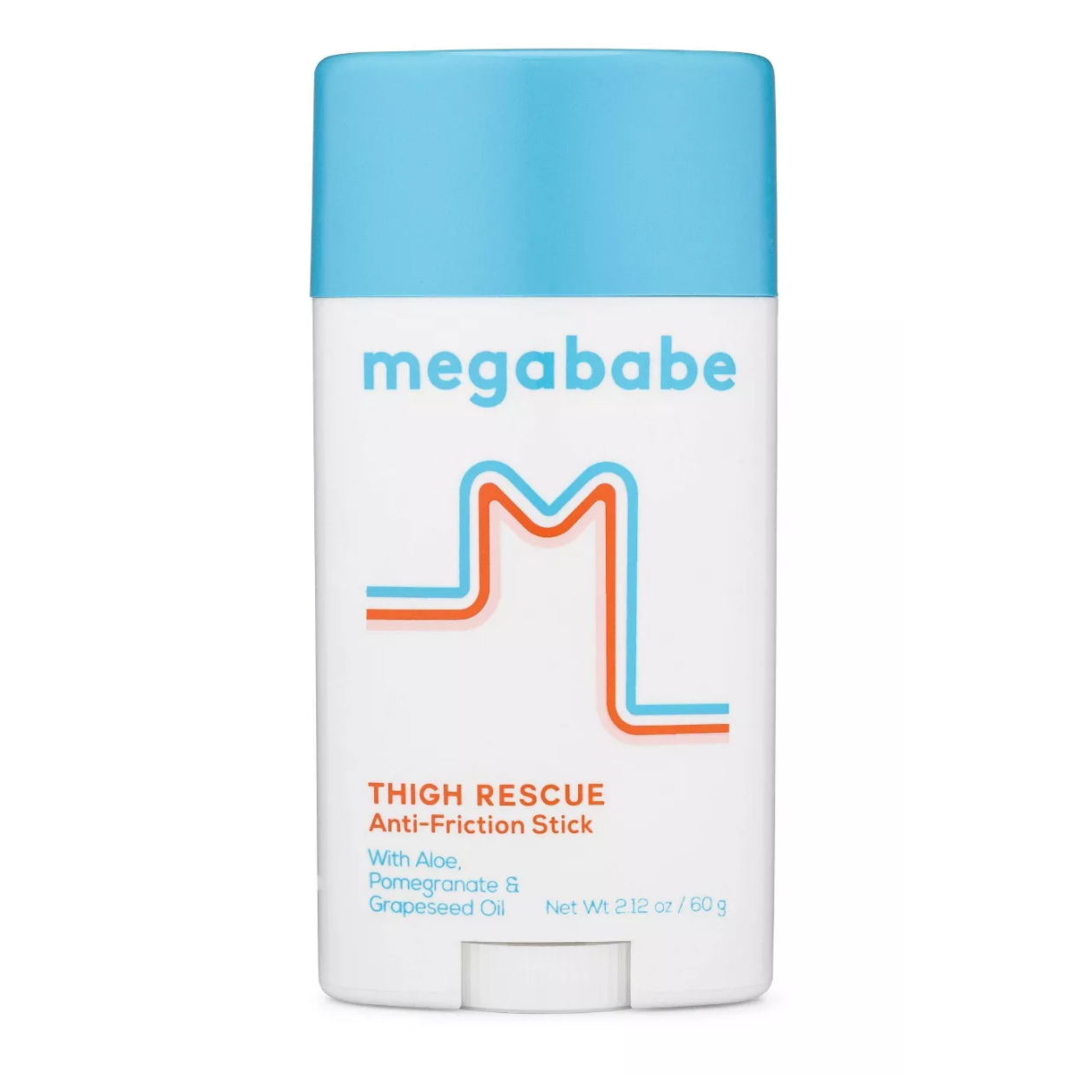 Megababe Thigh Rescue
$14
Shop it
Athleta
4. Wear anti-chafing bands.
Not only are these anti-chafing bands cute AF, but they will help prevent any painful rubbing. Plus they come in a wide range of sizes (small to 4XL), 17 colorways, and fabrics like lace and spandex. One pair is bought every five minutes on Amazon, so you know these babies are legit.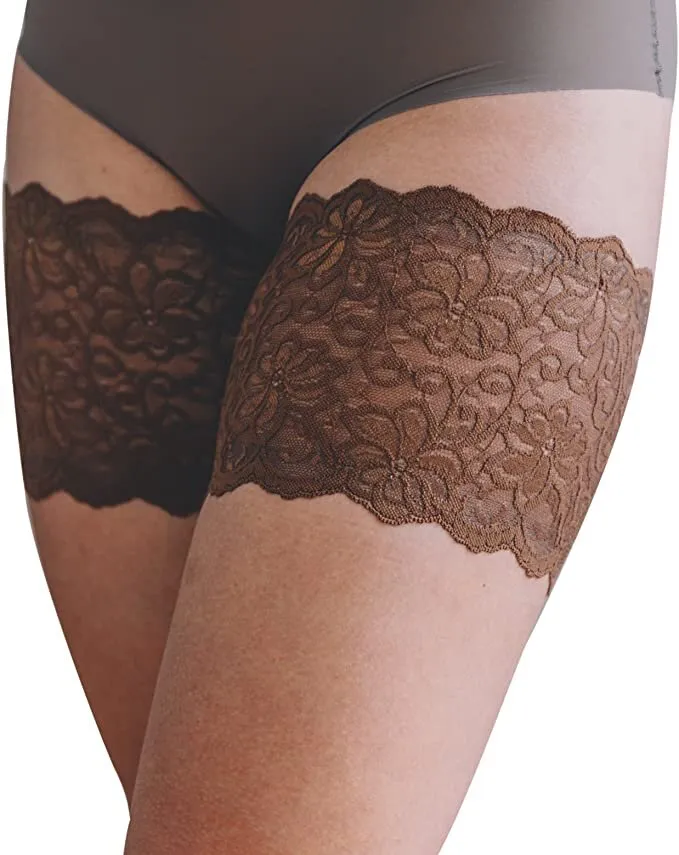 Bandelettes Elastic Anti-Chafing Thigh Bands
Shop it
Amazon
How to treat chafing:
1. Avoid touching the area.
"To lessen the irritation and pain of thigh chafing, rinse the thighs with non-astringent soap and cool water, and dry the area thoroughly," Dr. Chen advises. "Also, avoid rubbing or touching the affected area, and do not use scented products or soaps."
2. Soothe with an ointment.
If that fiery thigh burning has already happened, you need an emollient ointment, such as this one from Skinfix. It's formulated with cupuaçu butter, plus coconut and jojoba oils, to soothe irritation.
Skinfix Remedy+ 911 Ointment
$24
Shop it
Sephora
Now, arm yourself with these weapons and kick chafing to the curb this summer.