"Pretty Little Liars'" Troian Bellisario made a movie about her history with anorexia
Troian Bellisario, best known for playing Spencer Hastings on Pretty Little Liars, is already a hero in our book for opening up about her battle with anorexia. But she has taken her openness about her illness to a new admirable level, since Bellisario has created a movie about anorexia based on her own experiences. The 31-year-old actress wrote, produced, and stars in the film Feed, and it's going to be a moving experience whether or not you have personal experience with eating disorders.
In an interview with Rotten Tomatoes, Bellisario explained that she wrote Feed, which also stars Tom Felton, before she was on Pretty Little Liars:
"I sat down and I wrote a version of my own story. It's not the exact events, but what I wanted to do with the film was get the audience to understand what it sounds like and what it feels like to be struggling with that illness."
Beyond having this devastating illness, Bellisario explained that it wasn't easy to communicate to her family and friends who didn't understand it:
"I struggled with anorexia for many years and one of the most difficult things about that was it was very tough for me to explain to my family and friends why it was so hard for me to disengage with that."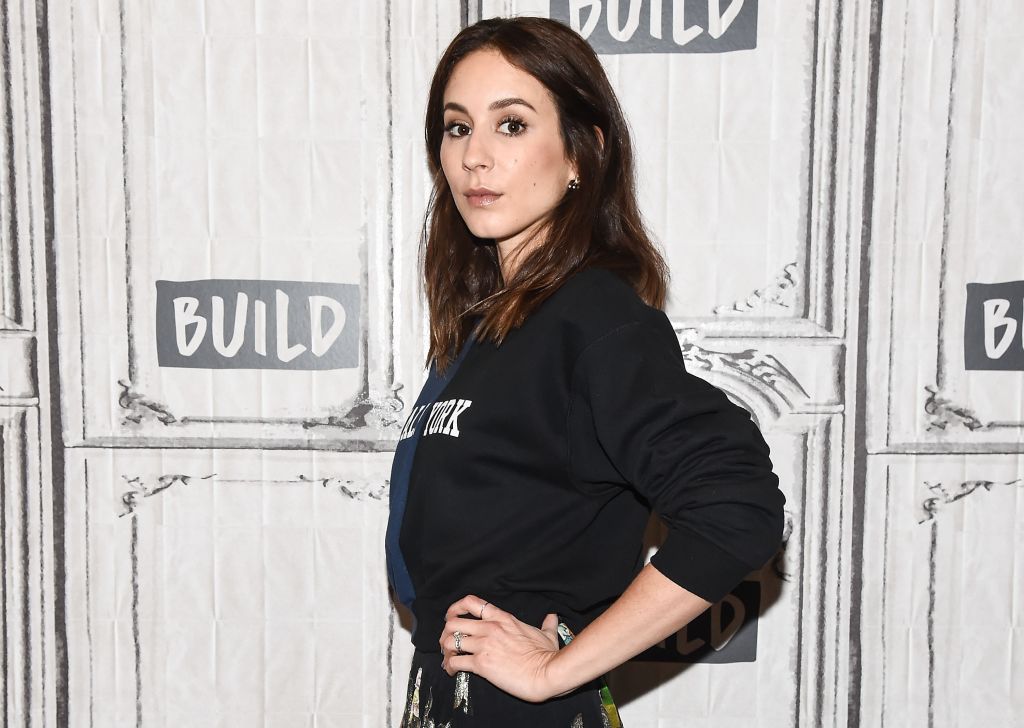 Yet, she has used her public image over the years to speak out about her personal history with anorexia. In 2014, Bellisario opened up about her eating disorder and self-harm issues publicly to Seventeen magazine. More recently, before the 2016 presidential election, Bellisario filmed a PSA addressing her anorexia and discussed how Hillary Clinton's focus on mental health issues was a reason she was voting for the Democratic candidate.
"It's not a disease you can see, you just hear something in your head that tells you not to eat — for many, many different reasons for different people," she told Rotten Tomatoes. "And I realized that I wouldn't be able to fully heal until I could get people that I loved to empathize with that, to understand where I was coming from."
And with her film Feed, Bellisario is doing just that for herself and other people who have coped or are currently coping with eating disorders — creating art that will help people understand the complexities of anorexia.
Feed is scheduled to be released in summer 2017 and Bellisario said, "I'm really, really proud of it. I'm very excited to share it with people." And we're very excited to see what she has created.