11 ways "Pretty Little Liars" ~perfectly~ captures female friendship
On the surface, Pretty Little Liars is about four girls trying to escape blackmail. Dig a little deeper, though, and you'll find the most important aspect of the show is the girls' tight friendship. Spencer, Aria, Hanna, and Emily have stuck together through thick and thin and no matter how many times they're knocked down, their friendship always gets back up even stronger. The gang is a perfect example of how women are better if they stick together — although hopefully we'll never have to go through anything close to what the Liars have dealt with during the past six seasons.
In honor of the seventh season of Pretty Little Liars coming to our screens June 21st, we've rounded up 11 ways the girls are our role models when it comes to friendship.
1. They're in this together.
2. They stick up for each other.
3. But they also know when to call each other out.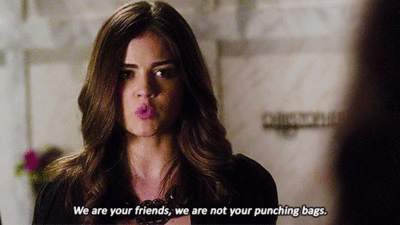 4. They've been together through pretty much every horrible thing imaginable.
5. But they still find ways to lift each other up.
6. They do whatever they can to keep their friendship together.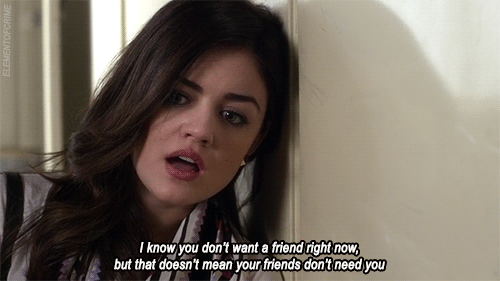 7. They aren't afraid to correct each other.
8. They have so many good memories . . . even if it's been a long time.
9. They're honest.
10. They always have words of wisdom for each other.
11. They've been together from the start and have never given up.