"Pretty Little Liars" actress Lucy Hale reveals why she quit drinking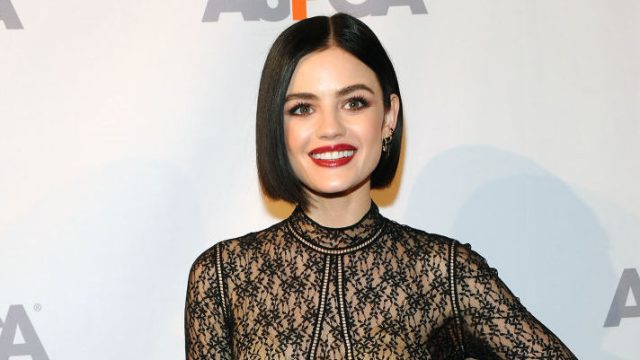 Everyone's BFF Lucy Hale just revealed that she quit drinking, and her proclamation has us seriously inspired. In an interview with Byrdie, the Pretty Little Liars actress opened about her struggle to fit in with the young Hollywood scene and how it affected her during her formative years.
Reflecting on her move from Tennessee to Los Angeles (which she says is like "its own separate country") at age 15 and her rise to stardom on PLL five years later, she explained, "I tried really hard to be the social butterfly," adding, "becoming part of this popular show…everyone just says yes to you, so you get away with a lot and then you make mistakes."
https://www.instagram.com/p/BTZsxXAlr2S
She spent a few years on the Hollywood party scene but eventually realized it wasn't for her and decided to give up drinking. She told Byrdie,
"I'm just always trying to surround myself with better people and be the best version of myself possible. I know it sounds obnoxious to hear people say that, but why not?"
Now, she said, she's an avid SoulCycler (an "L.A. hippie," as her dad calls her) and a fan of quiet nights at home. She also loves her job and will be at work this summer on a horror film called Truth or Dare. Plus, she just shot a pilot that she hopes gets picked up but won't know more until May.
Considering we love Lucy in everything, we can't wait to see what she does next.