President Obama just endorsed Hillary Clinton for president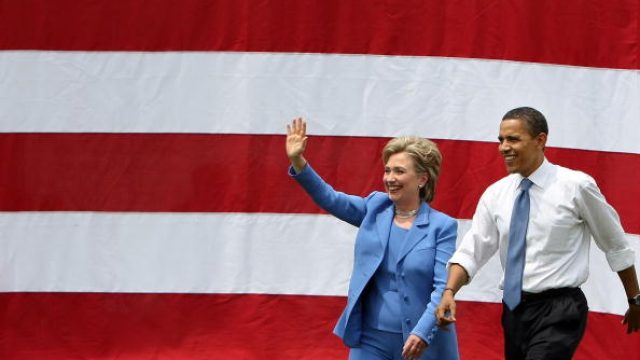 It's not totally shocking, but it is totally important: President Obama just officially and formally endorsed Hillary Clinton for president.
After what has been a splintering primary for the Democratic Party, Obama encouraged voters to rally behind Hillary. He posted a three-minute video to her website to publicly declare his support. https://www.youtube.com/watch?v=
"Look, I know how hard this job can be," Obama says in the video. "That's why I know Hillary will be so good at it." He continues on in the video, praising Hillary for her work as secretary of state: "I have seen her judgement, I've seen her toughness, I've seen her commitment to values up close."
Obama also throws in an homage to the Hillary hashtag, "I'm with her," he says. "I am fired up and cannot wait to get out there and campaign for Hillary."
In the video, Obama also expresses his thanks to Bernie Sanders, "for shining a spotlight on issues like economic inequality and the outsized influence of money in our politics and bringing young people into our the process."
In response, Hillary herself tweeted from her account (as noted by the "-H"). false
She also tweeted a pretty spicy reply to Donald Trump's dig at the Obama endorsement. false
Obama's endorsement is both historic and important. In this election cycle there is truly never a dull moment.