Exclusive: Let Mu's dreamy "II" EP carry you into the weekend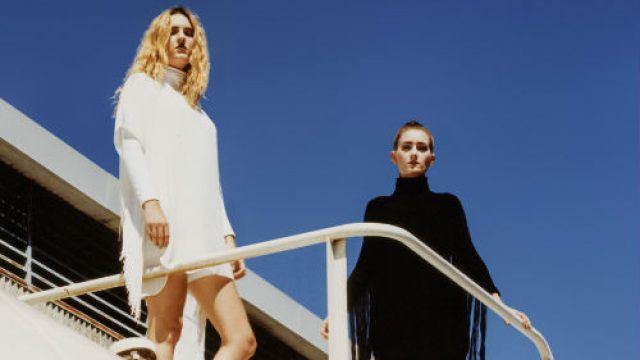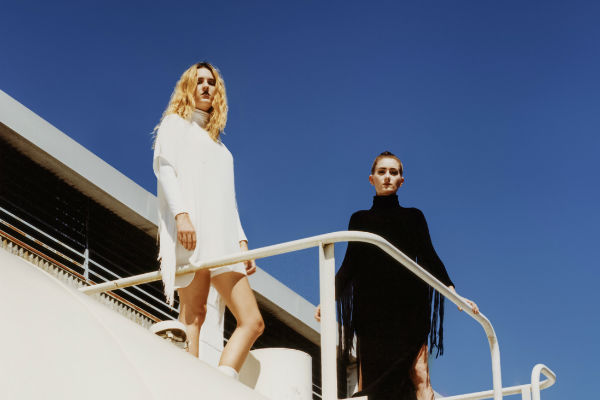 Love, relationships, growing up, the passage of time — these are standard pop music topics, but as rendered in dreampop duo Mu's glittering songs, they take on mythic, mystical proportions. Earlier songs like "To Be Young" have an earthier, more minimal vibe, but Francesca Belcourt and Brittney Rand's second EP, released almost exactly two years after Mu and simply titled II, levels up in every possible way: More expansive production, trickier harmonies, more biting and brilliant lyrics, such as their lead single's jaded refrain: "Debauchery ain't what it used to be."
II is formally out on February 12th, but HelloGiggles is hosting the U.S.-exclusive preview stream for the EP. In advance of its release, we emailed one-half of Mu, Brittney Rand, with a few questions about the band's inspirations and growth.
HelloGiggles (HG): So much of your music and public image draws from this sparkling, almost witchy aesthetic. What kind of pop culture influences, if any, do you pull into both?
Brittney Rand (BR): My pop cultural references are pretty disjointed and end up being a collage of contrasting ideas. Half the time they make no sense together. I like David Lynch movies, I follow politics, I grew up in the wilderness and in awe of music videos.
I like to imagine a reality I don't have; I enjoy mythology. I enjoy the Kardashian family mythology, Divine and John Waters — I'm drawn to pop culture figures that sit comfortably between perverse and beautiful. I don't really know what I draw from, but I am aware that there's a story in everything.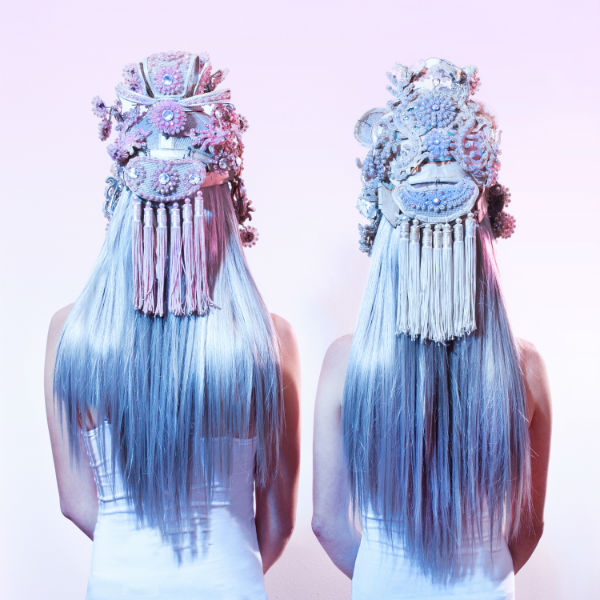 HG: Some of the songs on the EP touch on relationships — how many of the stories, especially on "Vampire," "16 Years," and "My Hunter, My Forest," are based on your real lives vs. songwriting storytelling?
BR: I wrote "Vampire" and "16 Years" about things that happened to me, relationships that had an effect on me. "My Hunter, My Forest" is written from the perspective of a woman killed by her lover; it's about ultimate betrayal. I do write a lot from my personal experiences, but I find it equally important to me to zoom out and tell a much broader story too.
HG: What things about songwriting, about the music business, about yourselves, did you learn between EP 1 and EP 2 that you've incorporated into the new songs?
BR: In the first EP, I had a lot of questions I felt like I couldn't find answers for, and the songwriting was a process of trying to figure them out. The production was about trying to "figure it out," too.
In II, I feel like we got to close some books, and answer some things for ourselves. There's still a lot of heavy content, and you get the sense we are navigating it, but it doesn't linger the same way. I think I just got less afraid of expressing myself, calling a spade a spade, of asking for what I wanted. To me, it comes through. You can be sad, you can struggle — but you can also own it, and be responsible for the direction it takes you.
Download Mu's self-titled EP here, and stream II below:
Related reading:
Start your week off right with the singer being called the "Australian Amy Winehouse"