The premiere date for "RuPaul's Drag Race" has been ruvealed, and we are ready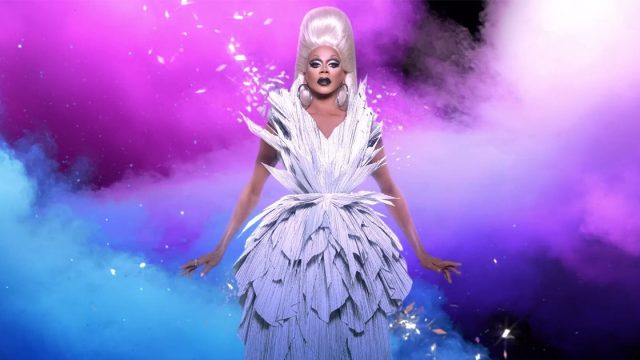 Finally! After what has felt like *forever*, the premiere date for RuPaul's Drag Race season nine has been ruvealed, and we're SO DARN READY.
Following her Super Bowl performance, it was announced that Lady Gaga would finally be making her way to the workroom for the new season of RuPaul's Drag Race. Add that to the news that we could be getting Drag Race Lego, and it's safe to say that we are seriously excited about Drag Race coming back to our screens.
What's more, the new queens for season nine look sickening, and we can't wait to see what sort of shady comments and couture eleganza looks we'll see this season. AND THE SNATCH GAME!
Well, now we know the premiere date of RuPaul's Drag Race AND we have a new trailer, and we're gagging.
In a rather exciting looking promo, it was announced that Drag Race would return on March 24th. What's more, the show is moving to a brand new network, VH1, with encore episodes airing on LOGO TV, the show's former home.
The move comes after RuPaul picked up an Emmy last year, and the show, along with its spinoffs, reached dizzying new heights of popularity.
"Coming off RuPaul's Emmy win and a ratings record-breaking season of All Stars, the fandom around RuPaul's Drag Race has only continued to swell as we head into season nine," said Logo's SVP of original programming and development, Pamela Post. "Broadcasting the show on VH1 will allow more fans to experience the energy, heart, and talent these fierce queens bring to the stage every week."
In preparation for season nine, LOGO will be airing a marathon of past episodes, a special named Race to the Nines, which will begin on March 19th.  According to Entertainment Weekly, the week-long marathon will also include exclusive behind the scenes footage and interviews with past contestants and judges, such as Todrick Hall, Michelle Visage, and Bob the Drag Queen.
Meanwhile, gentlemen start your engines, and may the best woman win as RuPaul's Drag Race is back on VH1 on March 24th!