Pregnant Khloé Kardashian flashed her new diamond "Mommy" bracelet on Snapchat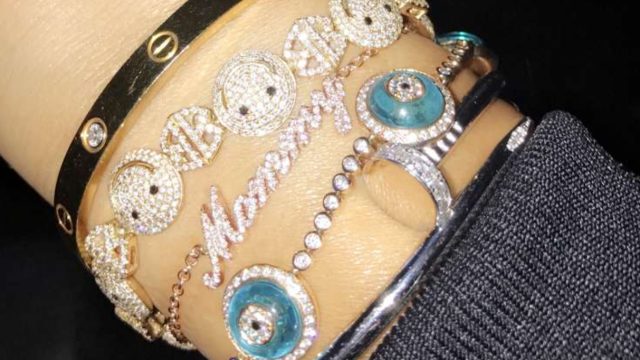 In case you missed the big announcement, Khloé Kardashian is pregnant! She's with child! Auntie Koko will soon be Mama Koko! And now, she has the bracelet to prove it. Khloé Kardashian showed off her diamond "Mommy" bracelet, and it's so sweet. After months of rumors and hints from Kris Jenner, Khloé finally announced her pregnancy on Instagram on December 20th. And a collective sigh of relief and excitement was released 'round the world.
Khloé Kardashian has wanted to become a mother for so long, and we are so, so excited for her. She's joining at least two of her sisters (and maybe three? Looking at you, Kylie) in motherhood. Now that she can speak about her baby news publicly, she's been sharing little gems with us, like her due date (early April!) and her new bracelet. The thoughtful gift came from her BFFs, twins Malika and Khadijah Haqq.
Khloé shared a pic of her new bling on Snapchat. Nestled between her Cartier bangles and an evil eye one, the bracelet spells "Mommy" in gorgeous pink diamonds. It's perfectly glitz and glam; the most Kardashian of things. Khloé jazzed up the photo with hearts, because it's clear that she's stoked to be a mother.
"Mommy Khloé" has a nice ring to it, doesn't it?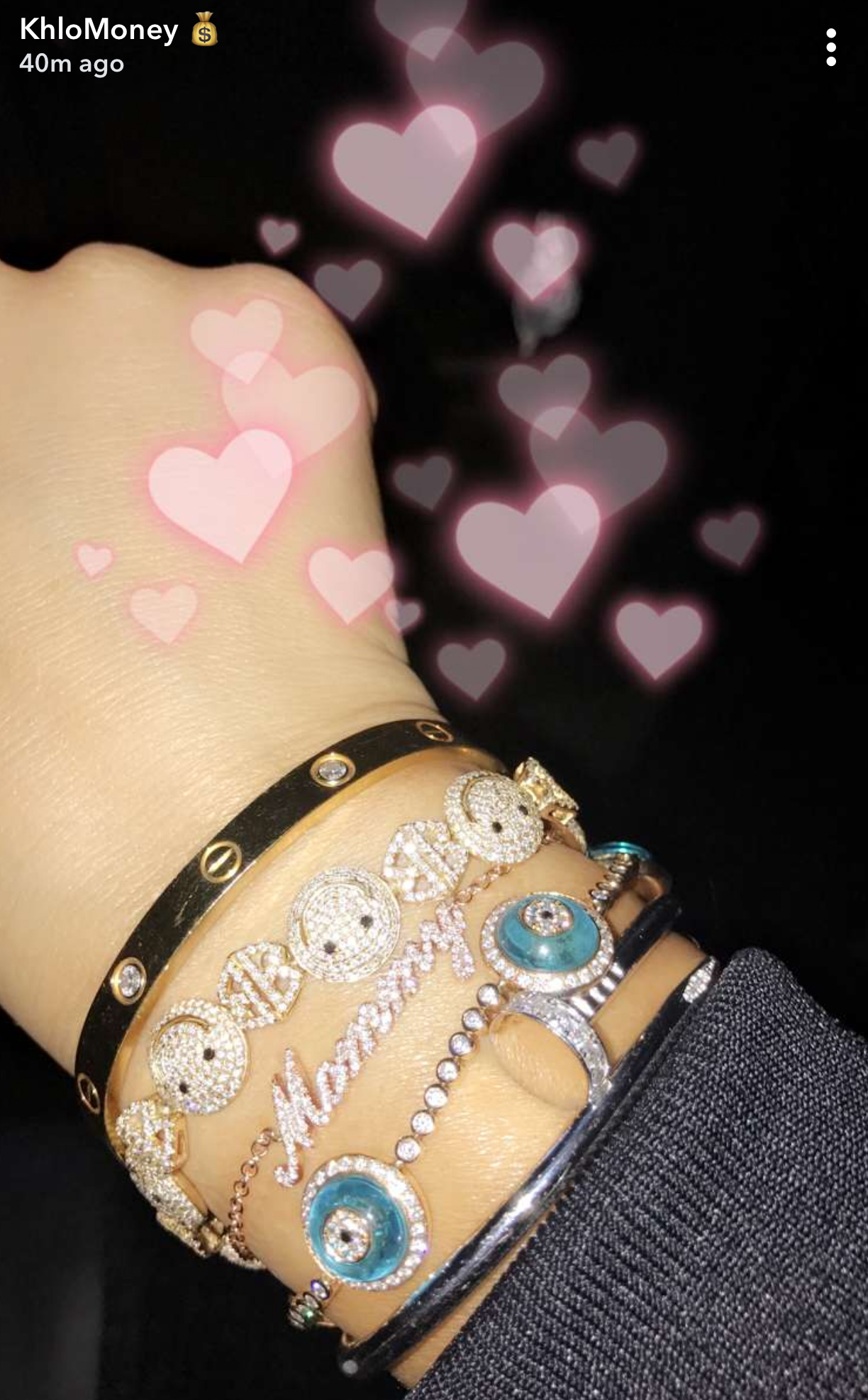 In Khloé's initial pregnancy announcement, she thanked God and her boyfriend, Tristan Thompson, for making her dreams come true. She also thanked all of her fans and friends and family for supporting her for so long.
Khloé is clearly really excited for this next big step in her life, and so are we. We hope we get plenty more baby bump pictures before her bundle of joy comes into the world.
This will be Khloé's first child, and he or she will be entering a world of family and love. The Kardashian-West-Disick cousins are probably super excited to welcome their new friend too.
Meanwhile…
…maybe we'll hear from Kylie soon?