Pravana is blessing us brown-haired mortals with their new Perfect Brunette collection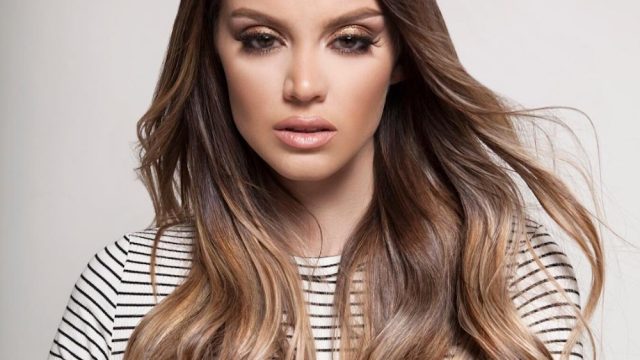 Blondes may not necessarily have more fun, but they definitely have a wider selection of toning products! Hair color geniuses at Pravana are looking to change that with their first-ever blue/green toning regimen made specifically for brunettes! Pravana is launching their new Perfect Brunette products, and it's coming to Ulta this April! This amazing accessibility means anyone can follow this regimen and get actual salon results from the comfort of their own home. Way different than the time we tried to bleach our hair on our own!
The Perfect Brunette includes a toning shampoo, conditioner, and hair masque. All three Pravana products are 100% vegan and made from biodegradable packaging!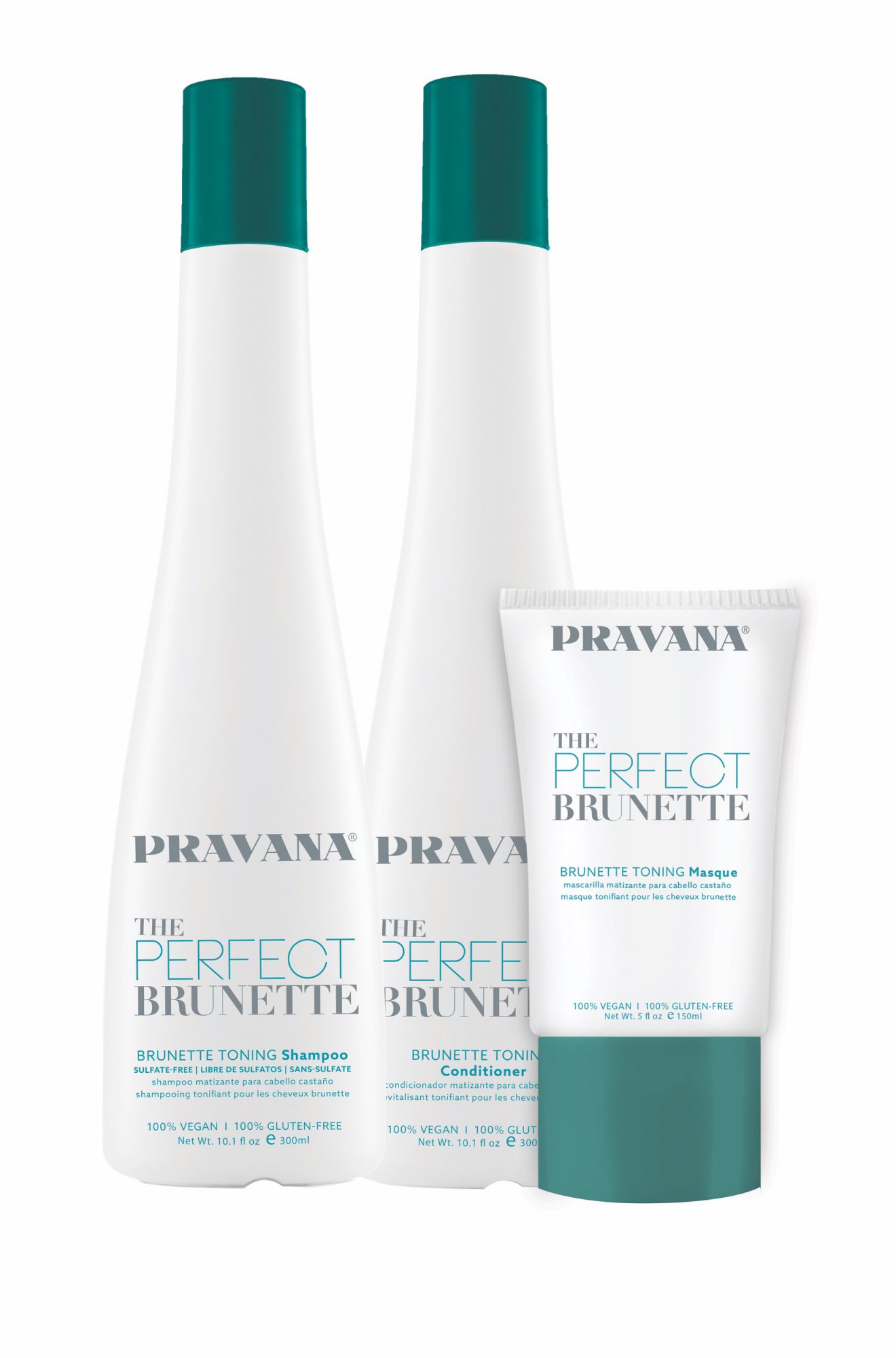 The sulfate-free shampoo combats fading hair color by toning out unwanted red and orange brassy hues. Sun damage affects all hair, stripping away shine and oxidizing hair color. This system works to replenish all of that. The conditioner is infused with coconut oil and vegan proteins to help replace lost nutrients. The weekly hair masque contains the largest concentration of blue-green toner saturated in coconut oil and cocoa butter for maximum conditioning.
So why use a blue-green treatment on brunette hair? Color theory shows that these tones will neutralize the unwanted red and orange (aka brassy) hues!
As Pravana explains, the color wheel is a key factor in creating hues. Looking at the color wheel, blue is opposite orange, green is opposite red, and purple is opposite yellow. That is why there are so many purple toned products for blondes!
The Perfect Brunette collection is one of the first toning systems for brunettes, but Pravana also has The Perfect Blonde collection and Pravana Color Enhancers for redheads. Both lines are available at Ulta! It seriously has never been easier to maintain your color at home.
Keep an eye out at Ulta for Pravana's The Perfect Brunette collection coming this April!