Pravana's crystal-inspired collection will add magic to your hair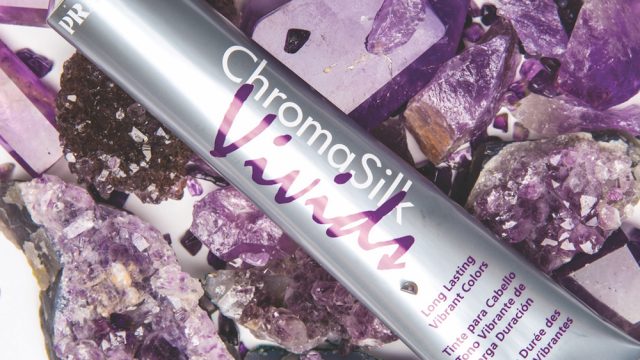 Festival season is upon us, making it the perfect time to embrace multi-hued, vibrant hair colors we wouldn't otherwise try out. What says summer more than jewel-toned hair? If you loved Pravana's heat activated color-changing hair dye, you're gonna be swooning over Pravana's new crystal-inspired hair collection — it's truly magical.
Pravana's hair dyes are revolutionary in so many ways. Not only are the shades innovative and unique, but they even have a special collection dedicated to brunettes who want to sport Pravana's iconic shades. It's not every day you can get such beautiful shades on hair that hasn't been bleached.
The new Pravana Vivids Crystals come in six prismatic shades: Aquamarine, Garnet, Jade, Rose Quartz, Purple Tourmaline, and Sunstone. Pravana dyes are uniquely pigmented to reflect consistent, saturated tonal value, making it easy to get exactly the shade you want. These shades were formulated to work a shade range from dark blonde hair to platinum, so even if you've got dark hair, your caramel highlights will pick up these beautiful shades. Just make sure to talk to your colorist first when dyeing your hair.
If you've been holding out on jumping on the hair dying trend, this might just be what gets you to change your mind. These shades are stunning — who doesn't want to run around Coachella looking like a jewel?
Which of the Pravana Vivids Crystals shade are you most enticed by?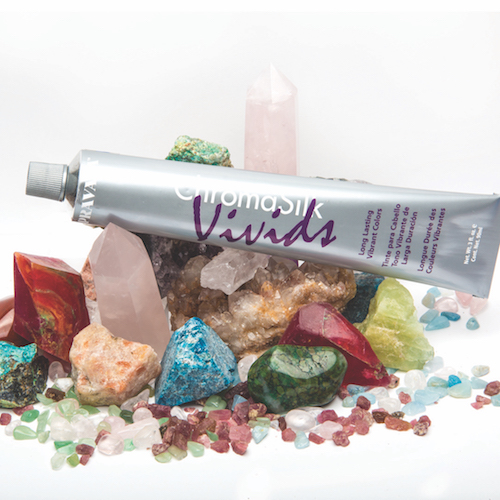 It's almost impossible to choose.
The Sunstone shade is next-level gorgeous — it pops beautifully and brings the drama in the best way possible.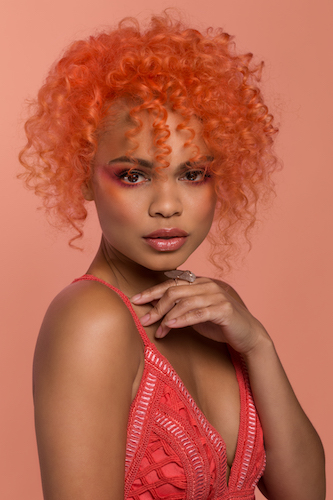 It's an absolute dream.
Or perhaps moody Jade is more up your alley.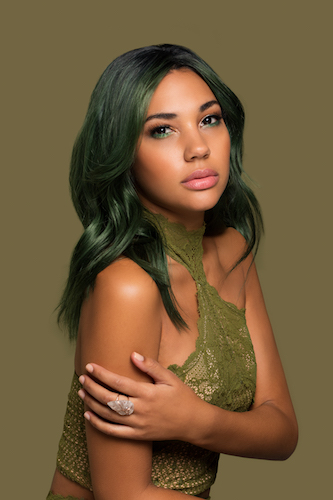 It's dark, romantic, and has a slightly goth edge to it.
Head on over to Pravana to see the full collection and to see if your hair salon carries it!